Discussion Starter
·
#1
·
I bought this only the other week with the plans of doing a gtt-gtr conversion, however on speaking to Autospecs and the previous owner of the car I will be saving and buying a GTR for a daily.
The car overall is in good condition, underneath just has a small bit of surface rust, There is full service history up to 74k and its on 82k now I think. (Will check tomorrow but sure it is)
Runs RB25det neo, manual
Engine runs fine, body is pretty good condition however the engine does misfire on idle, most likely plugs or coilpacks il check at the weekend.
Chassis is straight, all sills are fine.
Parts needed to get back to stock: (LISTED EVERYTHING)
Front windscreen
D/S door window glass
D/S door card
D/S rear quarter glass
Rear seat bench (bottom part of rear seats)
Front seats (both driver and passenger with rails)
D/S mirror
Indicator stalk/light stalk
Top half of the plastic ignition/indicator cover
D/S door lock/barrel (can buy all 3 together with ignition)
Roof lining
D/S B pillar Roof lining
Front fender indicators
GT badges (on fender)
Rear Nissan badge
Front bumper+bar
£4750 as previously listed but open to offers as previous. cost me fair bit to get it up here too
Already spoke to Julian who has everything in stock for 1.5k. So you could return it to a stock r34 gtt for 6.25k given that the cheapest one online currently is 7.5k. Or strip it for more in parts..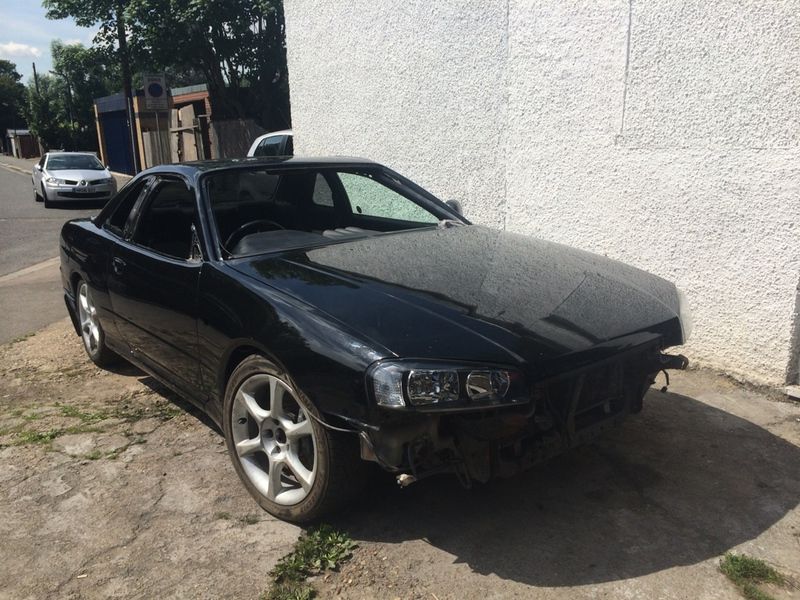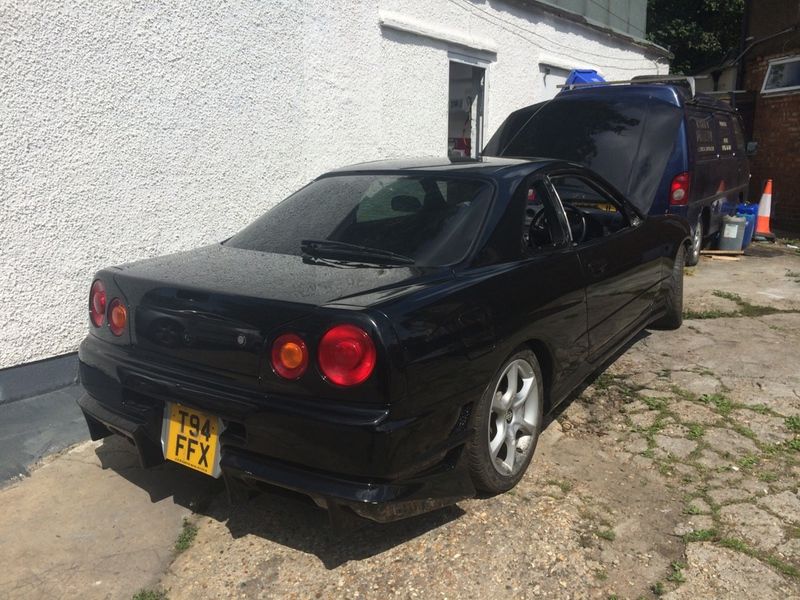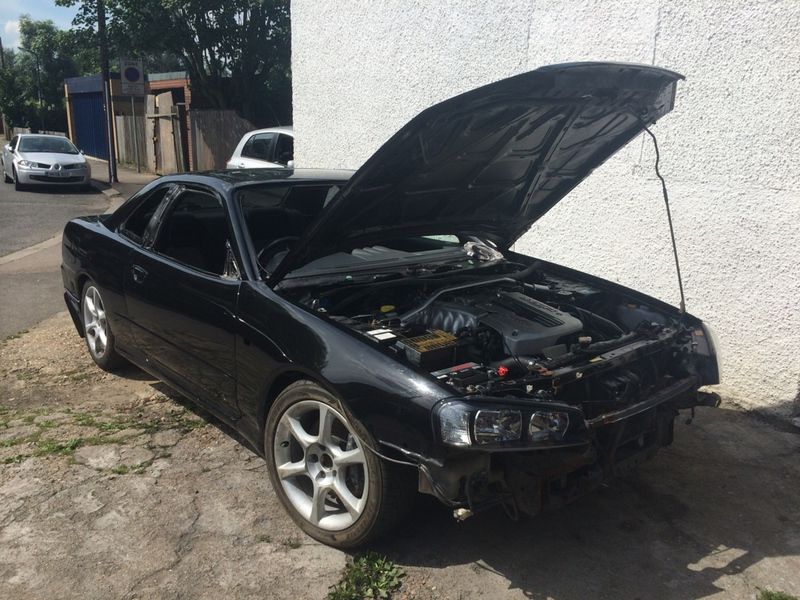 And what I planned to do... If any of you have seen Daveys build thread you would know what im on about... when I keep looking at it I keep debating it so if this is taken down in the next few days im going ahead with it... As the jdl whole kit can be had 2nd hand for around £700.. the whole look can be achieved for around 1-1.2k...
Also the car has a neo engine in which from what ive been told is technically better than a rb26