As the RB25 did not officially come to our country , service parts are rather scarce and expensive when available.
I did a Greddy belt change the other day. While at it I checked out the tensioners and they were ok if need be but I wanted new.
Phoning our local agents revealed the two tensioners in stock but at an astronomical price !
I pulled them of and saw that they are actually in component form when stripped.
The outer "guide" is simply a sleeve that is pushed on .
One tensioner takes two deep groove ball bearings while the other uses a single deep groove ball bearing.
The tensioners stripped down.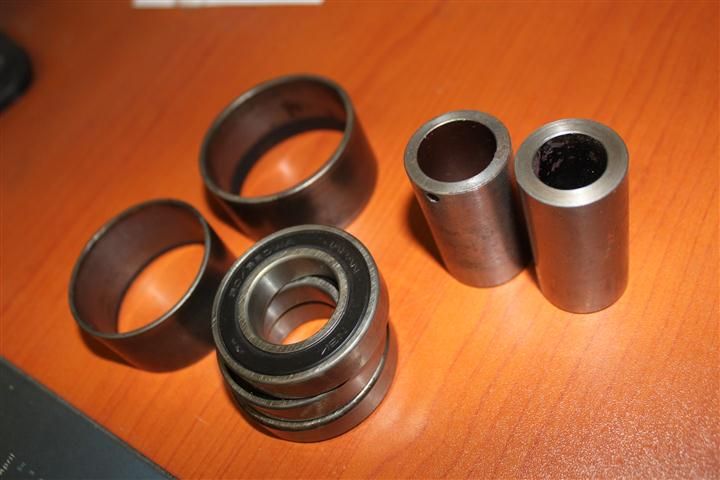 As you can see, the bearings are std over the counter bearings and the tensioners can be rebuilt as new.
Total cost was about 10% of what the local agents quoted me.
*my post count does not allow the pics to be posted.
Will update when I can *