Discussion Starter
·
#1
·
Unfortunataly im having to sell my rx7 even though I aint had it very long. Basicly im selling this due to leaving the army next year and I want to set up my own dive school in spain and need the funding.
recent re-build by rx motors costing 4k
Since i have had this i have spent a lot even though I aint had it long
I bought it with no MOT but now has 12months mot and 12 months tax
RECENTLY SPENT
Brand new black diamond disc and mintex extreme pads
1500w amplifier
service less than 200 miles ago oil, filter, plugs etc
Non sequental turbo conversion
Full initial mapping by carl
Had all work done by carl at hayward rotary
clear side repeaters
new electric horns fitted
green neon fitted just above front mount
intercooler
Rear spats
Bonnet pins
fixed BOV
Fixed boost leak
To be honest when i bought this it needed a few little things sorted before mot to get it through but it passed and there was no recomendations for future work apart from exhausty being loud LOL
.
Carl and Matt at hayward rotary will proberly back me up that the car is faultless and quality so if you wanted to meet there for viewings and pay carl labour to check over the car please feel free im sure he wont mind(you could ask the AA but rotary specialist is your best bet)
I am being 100% honest with you I have
reciept for 4,000 for rebuild and new clutch 11 months ago what are still under warrantee engine only done 3-4k since re-build
Turbos are fine and tested with no smoke at all
So basicly instead of saying 7200 ono because that was what i was going to put it up for sale for i will tell you straight 7000 no offers I may take something in px but cash my way (so anyone with any cheap runarounds). including buying the car and having all the work done its prob cost me over 8k When i bought it the guy needed work doing to it needed tax and mot and he was made redundant and need money to start college in september so i took on the work but adding all up in not getting the money back that i spent.
Engine
Complete new engine fitted Oct 05 (2.2K miles done)
1 Year warranty (unlimited Millage)
New Plugs
Street Ported
Forge Custom FMIC
2 Hard Pipes + Samco hoses
Slimline Battery
Blitz SUS Twin Induction Kit
Blitz BOV
HKS De-Cat
HKS Hiper Exhaust
Aluminum Uprated Radiator
Apexi Power FC
New Clutch Oct 05
Aircon removed
non sequental turbo conversion
recent service
mapped by hayward rotary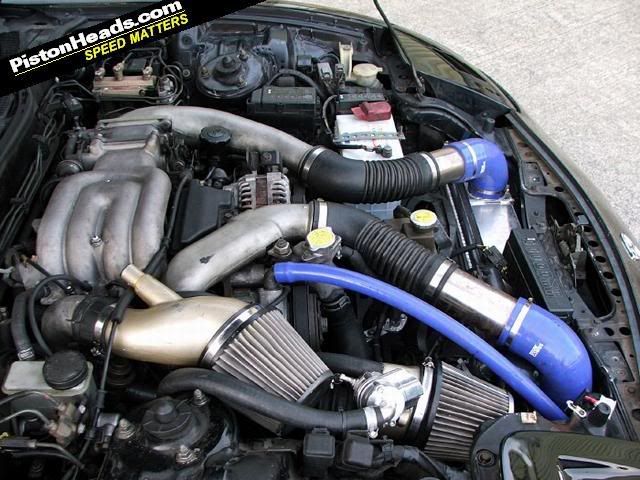 Cosmetic
Veilside rear wing
Headlight Vent
Vented Carbon Hood (original alu hood also)
Racing Beat Springs
17" BK Rims + Brand New Avons ZZ3 (2.5K miles)
brand new black diamond disk
mintex extreme brake pads
Blitz Ilumi boost Gauge
grexGear knob
Kenwwod CD/MP3 Player
Kenwood Speakers
Verdi Steering Wheel
Smoked Repeaters
Efini Badges
Mazdaspeed Sideskirts (waiting to go on)
1500 w amp
elictric twin horns
FMIC neon
clear side repeaters
bonnet pins
rear spats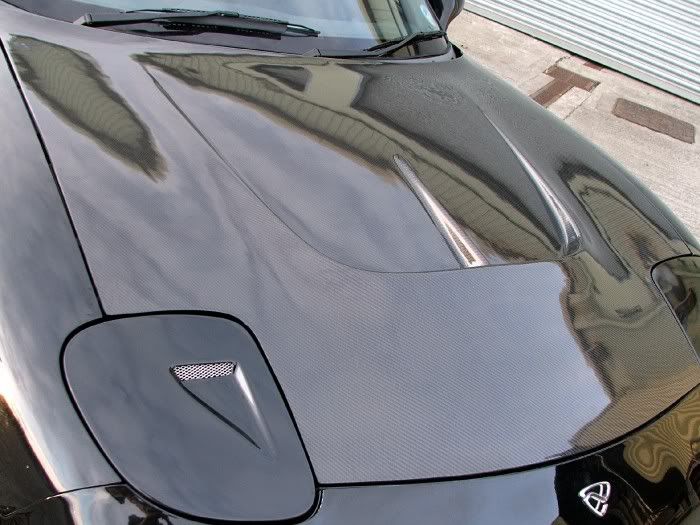 De-restricted
Speedo Converted to MPH
Clifford CAT 1
Tubo Timer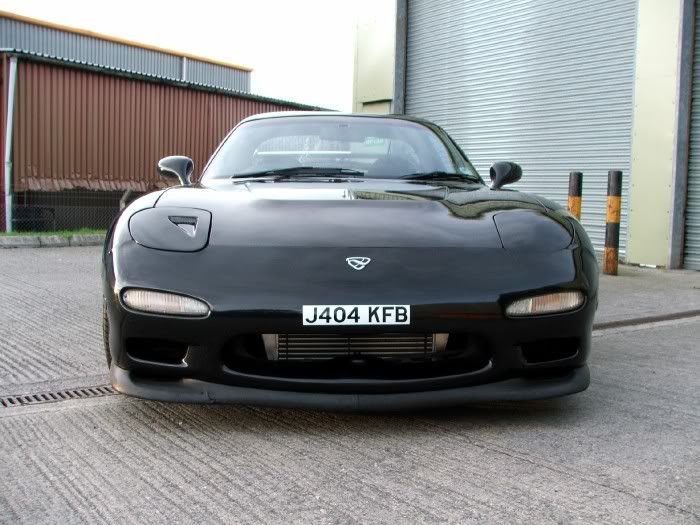 FULL MOT & FULL TAX
Registered as a 1300cc car , Full Jap history and every recipt.
Has a small number plate on the car but also has the original and bracket,
7000 no offers
[email protected]
01980843262