It is with great regret that I put my r33 GTR up for sale :bawling: it is time for me to buy a house and I cant afford the two together just yet. It was a shock with the passing of Rob and it has had an impact on my decision i have to admit, i dont feel right taking it to anyone else in the future. The combination of that and me deciding to buy a house has brought me to this place. Otherwise this car would be going nowhere!!!!
I bought the car last November and since then I have spent far too much money on it: including rebuilding and forging the engine, new turbos, new brakes, new suspension etc. Not much really left on the car I havent touched!
Dials ust about to tick over to 100kish, imported from japan and converted to miles at 70k. Engine rebuilt with everything else at 89000 miles.
TweenieRob (R.I.P.) , Justin and Harry built the engine and looked after the car for me since I have had it. :thumbsup:
Spec list (what I can remember!)
Engine Rebuilt Feb 09 (has covered 10,000 miles)
86.5mm Weisco forged pistons
R32 crank lightened with Jun crank collar (bought from GTaRt)
Fully balanced bottom end
ACL race bearings
Tomei rod bolts
Tomei oil restrictor
Jun oil pump
N1 water pump
Tomei Poncams 260/260 drop in cams
Tomei adjustable pulleys
Refreshed head
Grex oil filter relocation kit
19 row oil cooler and pipework
Japspeed engine damper (not fitted)
Greddy intercooler
HKS intercooler hardpipe kit
Split Twin Turbo pipe
HKS pod filters
Tomei Gasket kit
-1.2mm Metal Headgasket
-Metal intake manifold gasket
-Metal exhaust gaskets
HKS GTSS turbos rebuilt by Turbo Technics at the same time as the engine, had new intake wheels and new bearings and oil seals. (refurbed to brand new spec) Covered 10k miles with engine. Run at 1.0bar controller off, 1.2 bar low boost and 1.6 bar high boost.
Blitz boost controller
Apexi Power FC plus hand controller
Kakimoto Full Mega N1 dual exhaust system (from turbo back two pipes, decat system with one small backbox per pipe) awesome sound and very unrestrictive system
720cc Sard Injectors
Walbro in tank fuel pump
New timing belt (don't know make will have a look)
Cam covers sprayed TR racing green
Centre cover with metal TR Racing plate
Transmission
OS Giken STR twin plate clutch (replaced 30/05/09) covered 5k miles
Front diff replaced 30/05/09
Skylab TSC controller
HICAS lock out bar
Suspension
Tein RE adjustable coil over suspension (height, damping with EDFC)
Cusco front ARB
Cusco front upper camber arms
Cusco rear upper camber arms
Cusco front tie rods
Brakes
Front AP 6 pots with 343mm grooved discs
Rear standard brembo setup
Goodyear braided front hoses
Exterior
Factory fit Xenon headlamps
Clear front indicators (now sidelights and indicators moved to front headlights)
N1 vents in front bumper
Rear spats
No rear wiper
Wheels and tyres
BBS LM 18 x 10 all round ET 22
Goodyear eagle F1 asymmetrical 275/35/18 tyres
Mcgard locking wheel nuts
Interior
Momo small steering wheel and boss
Series 2 red trimmed rear seats and door cards etc
Kenwood KVT 920 DVD inch motorised touch screen monitor
Kenwood Sat nav add on for screen
JBL rear 6x9 speakers
JBL front door speakers and tweeters
(all speakers hidden under factory optional kenwood stereo speaker grills)
Other
Clifford cat 1 alarm (remote start, central locking etc)
Bad points:
-Slight bit of rust on front towers (may have this sorted by time selling - only £150-£200 to sort)
-Is an electrical drain on the car (alarm seems to drain the battery, every other bit of wiring checked)
-Missing front nearside clear indicator (now a sidelight) as I didn't secure it in properly after Silverstone and it fell out and I drove over it in the car park L
The car was sent to rob with a spun bottom end with the task of making it a very fast street car. This is exactly what he supplied back to me. The response from the turbos is brilliant, the car is still very fast top end as well.
Power roughly 550hp and torque unknown (never dynoed) Power was estimated by Tweenie and the car has pulled the numbers to back this up.
The car ran a 3.71 second 0 - 60 at Trax car show and took the 2nd place (was beaten by a ford escort with a mental cossie lump and running gear! GIT!!!)
Best quarter mile the car has done was an 11.6 before the new engine and turbos, the car should be very low 11's or maybe with the right driver even quicker. I have only done one quarter miles run with a 12.3 at 126mph but my excuse was it was raining my first ever run and I turned the boost controller off! So 126mph on low boost I was very happy with! Wish I got the chance to run it in the dry, due to work commitments I never got the chance!
I have been very honest with the car, it has been my baby and has had oil changes every 4k miles with Silkolene 10w-50 race oil and new filters. The bad points are very small and simple to fix (I simply have not had enough time to do them!) It has been my daily driver so it has always had to be in tip top running condition and I hate dirty cars, it is cleaned regularly and taken massive care of.
Anyone who knows me (even ask the boys at TR Racing) if there has ever been a problem with the car I have not skimped on money to fix it. It has just been re MOT'd yesterday so a full 12 months on it.
Tax runs out april 2010
The rear tyres need to be replaced and the front splitter needs to be resprayed due the The AA scraping and cracking it when it was recovered when a sensor died and I thought my new engine had died (can never be too careful!). These may be completed before the sale of the car or can be negotiated with price either way not bothered.
Viewings recommended, am not advertising for tyre kickers or test drivers.
May take px for cheapish bmw diesel or something like that or a 600cc bike up to a certain value.
Price wise I am asking £15000 ovno which is nothing compared to what I bought it for and what I have spent on it in the last year!
My number is 07726 342 342 give me a pm or text or something if interested.
No doubt I have missed things and may update as I go along.
This has been a very quick decision of mine to sell the car otherwise I know I wont do it.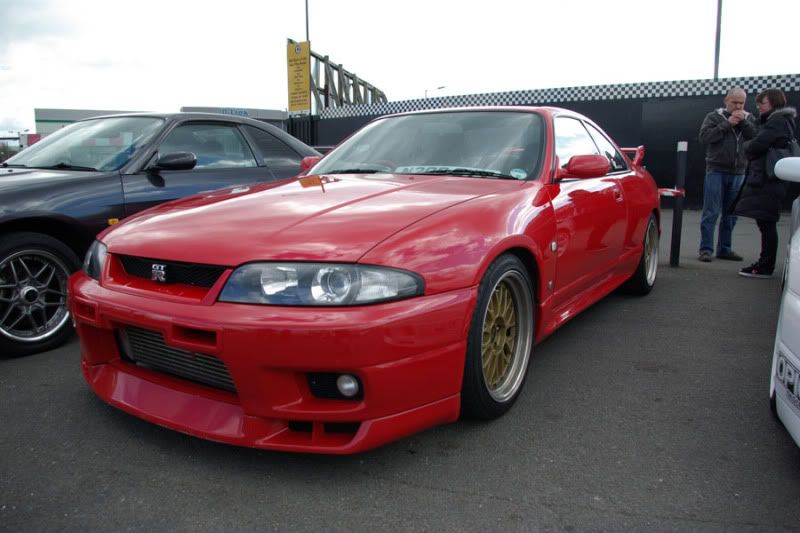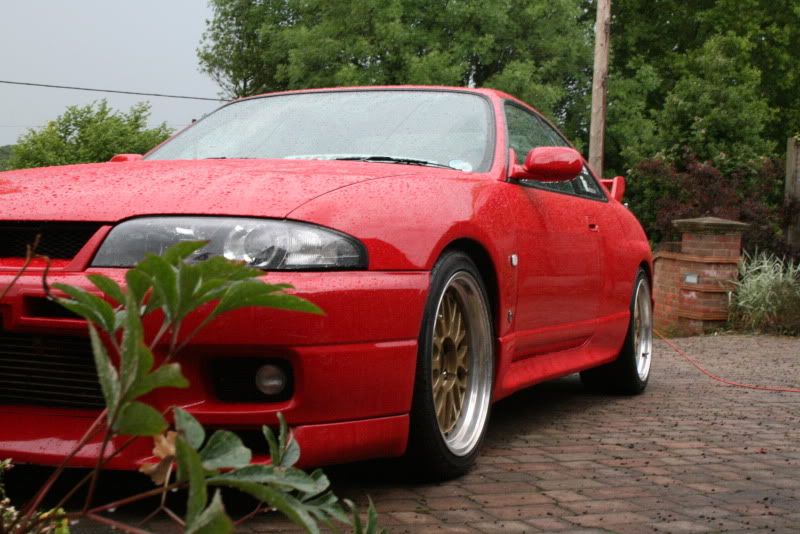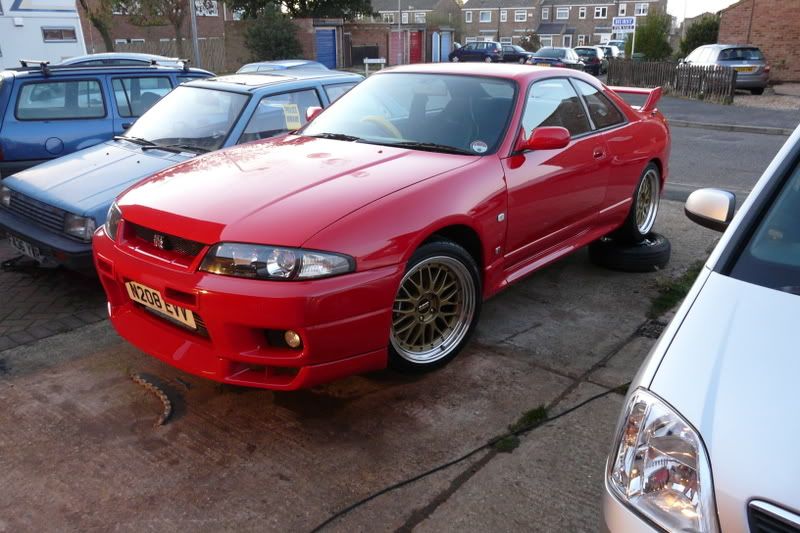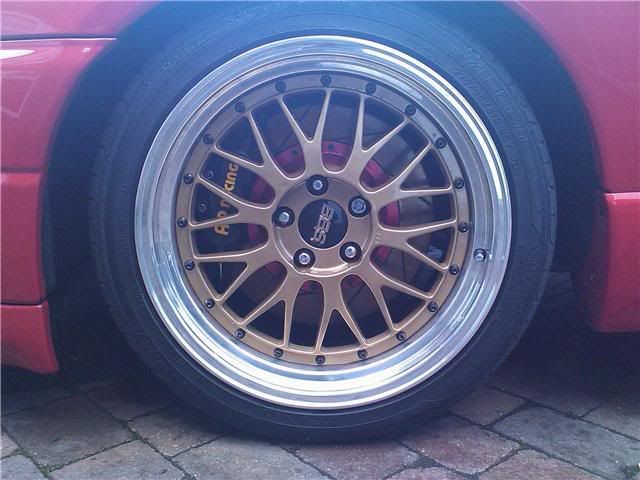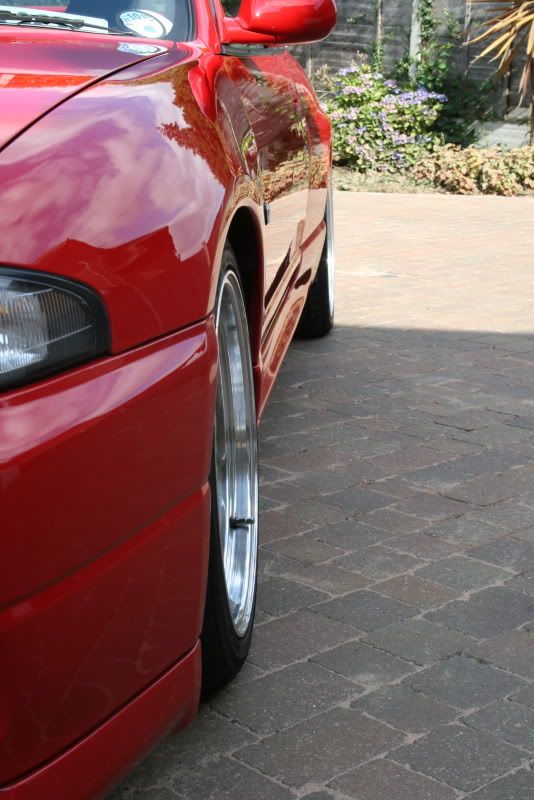 Giles got jealous of my engine bay so had to open his