Discussion Starter
·
#1
·
Thought I'd start a bit of a project thread. As to how far I'll go with this build ive no idea, but things are already getting a little carried away and I've only had the car a few months.
I bought the car from RS-Direct back in March time. Got a great deal on the car thanks to Jurgen.
59 plate, DMG premium edition GT-R with 22k on the clock. Everytime I bought a car in the past I always had to compromise something, so I was determained I'd wait until the perfect car came along, and that it did.
The car was a Litchfield stage 4 when I bought it, with the following spec.
Forge intakes
Litchfield 1000cc injectors
Milltek Y-pipe
Milltek catback
ECUTEC v3 software.
Upgraded gearbox circlips
Pagid blue pads
New discs
New tyres
Recent full service.
It looked like this in the showroom.
Jurgen was kind enough to come down to Bristol with me to check the car out. His opinion on the car was it was a pristine example. We plugged the laptop in to check the logs and it had never been launched, never saw clutch protection not has it ever had high engine or gearbox temps. So I paid there and then and drove the car back to Newcastle.
1 very happy new owner and my 1st of many fill ups no doubt.
I didn't have the car 24hrs and I was messing with it. I fitted 2 blitz super sound BOVs I bought from George.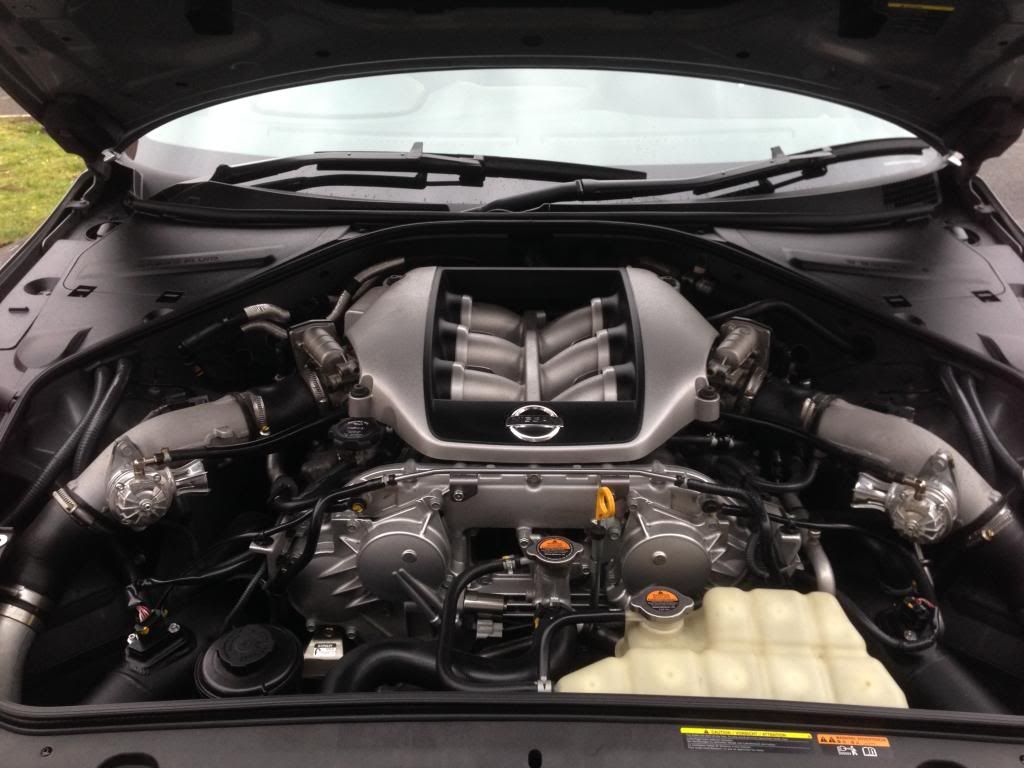 Pretty tight fit in the garage haha
Cheeky picture next to my wife's Zed.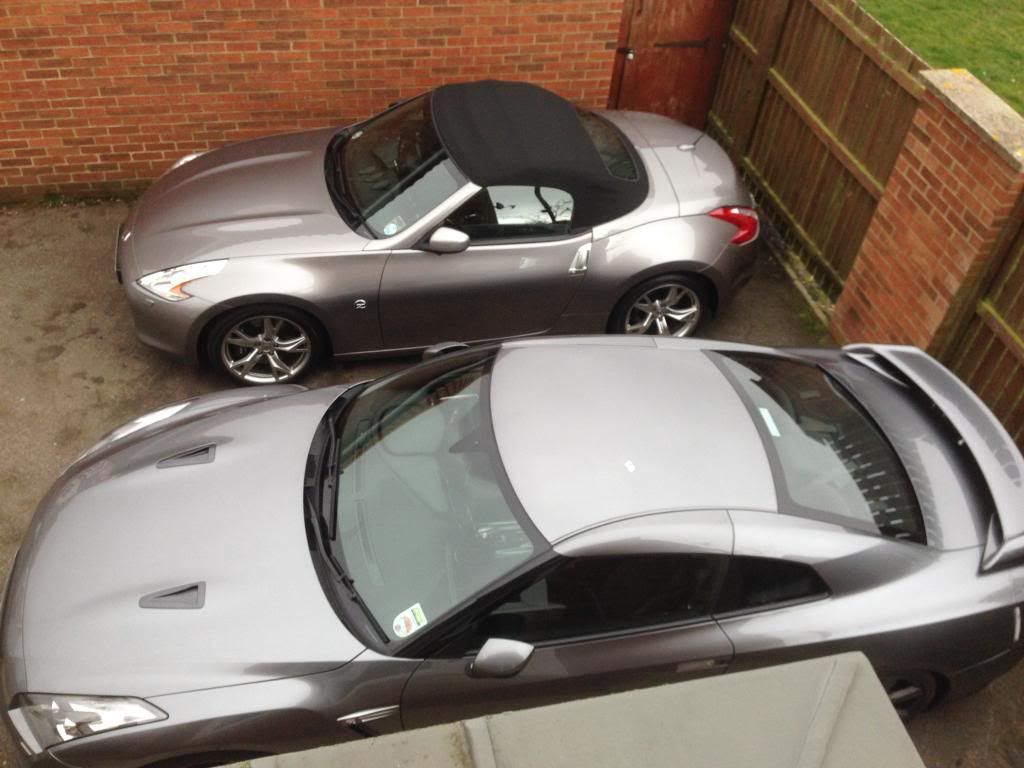 Being a bit of a carbon whore, I couldn't help myself.
Ordered:-
Carbon front splitter
Carbon eyelids
Carbon air intakes
Carbon wing vents
Carbon front grille
Set of DRL's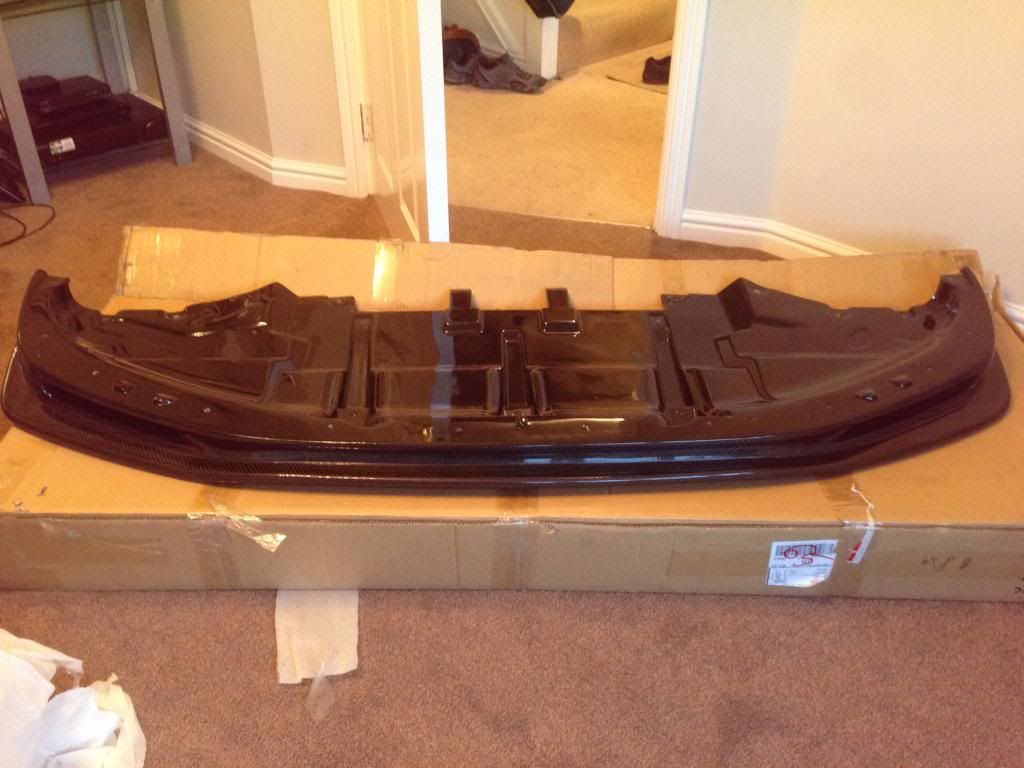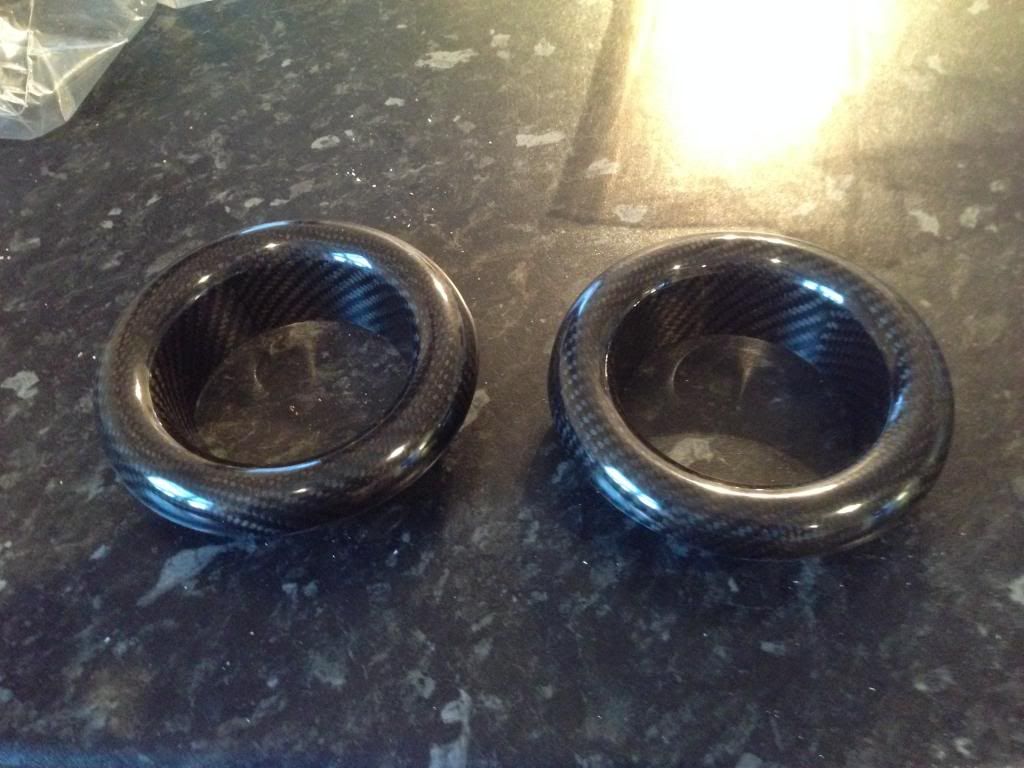 Stripped the bumper off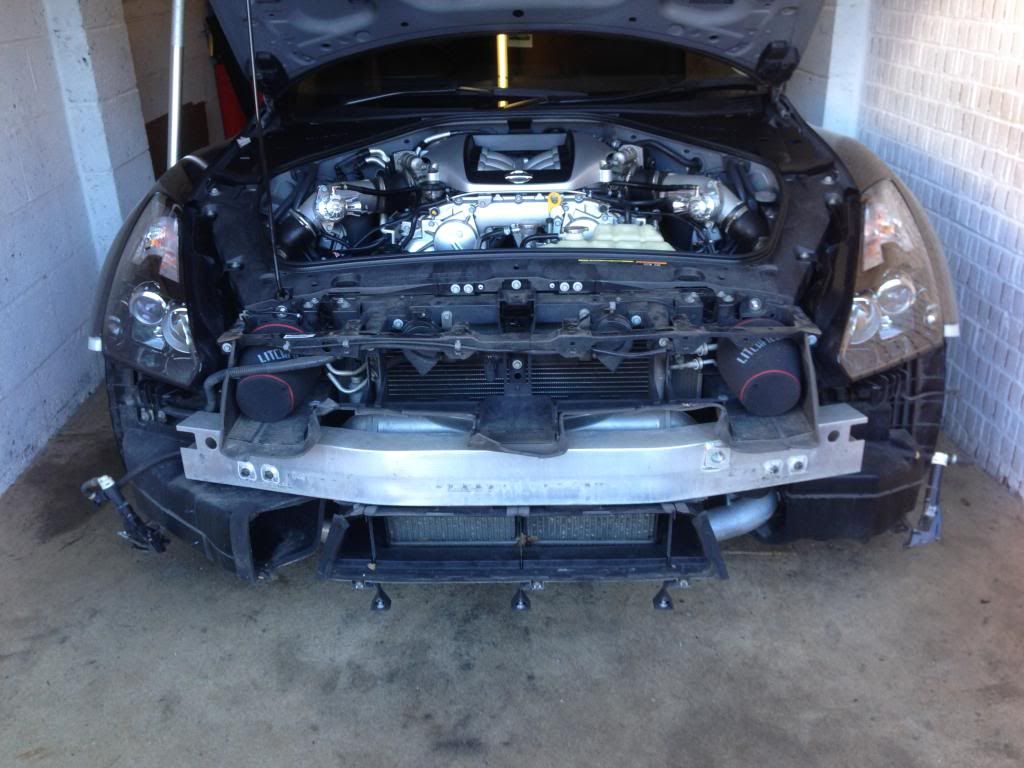 Marked it up for the intakes and cut the holes with a hole saw.
Side intake funnels cut in ready for ducting.
While everything was stripped I upgraded the intercooler pipework to polished hard pipes.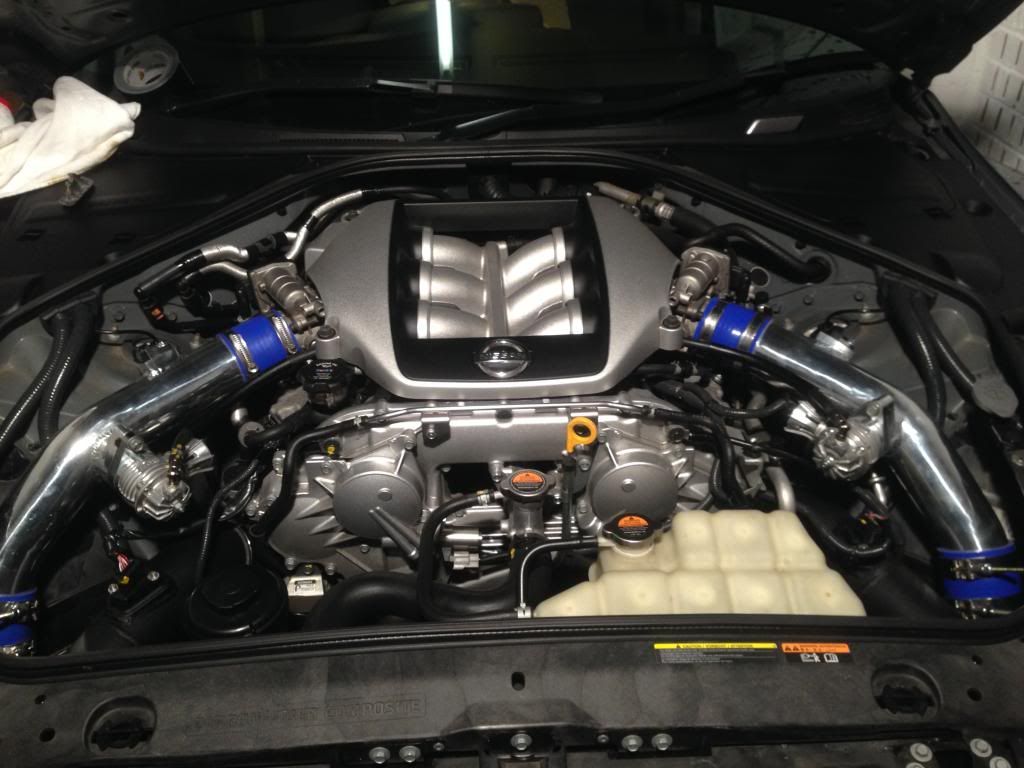 Next came a Knight racer header tank.