Discussion Starter
·
#1
·
Hi guys, just been doing some cleaning of my 32GTR as im bored and cant drive it (cant afford to run it). Decided to take the carpet out just so i can have piece of mind that i know whats underneath.
Anyway, I found this on the passenger-side:
This ties in with the water that was in the jacket containing the wires to the ECU when I changed that.
Checked the other side and hidden behind a cable tray/cover, was this: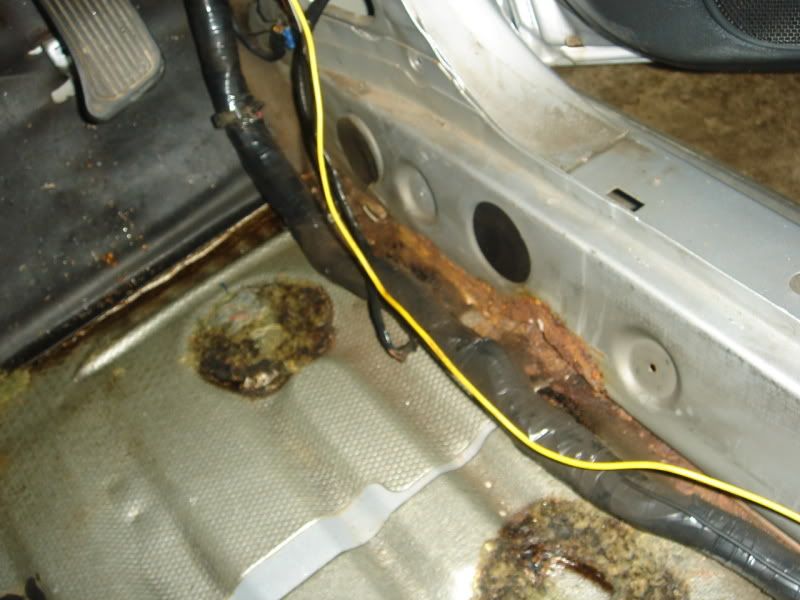 Checked the rest of the cills through observation holes and all seems ok, there is a small hole underneath the skirt beneath this mess on the drivers side though.
Does anyone think this can this be sorted? Just had a search around and read that waxoyled cars and welding usually result in a large fire, well mine has been undersealed in the past.