Discussion Starter
·
#1
·
There is no way my build is going to be anywhere near the level of some that I have read through, however I might as well be social and show what I have got. It's posted on skylineowners too, so sorry if you are reading it twice
-Collen
Anyway here's an obligatory pic before I start. 1995 R33 GTR with 77.000KM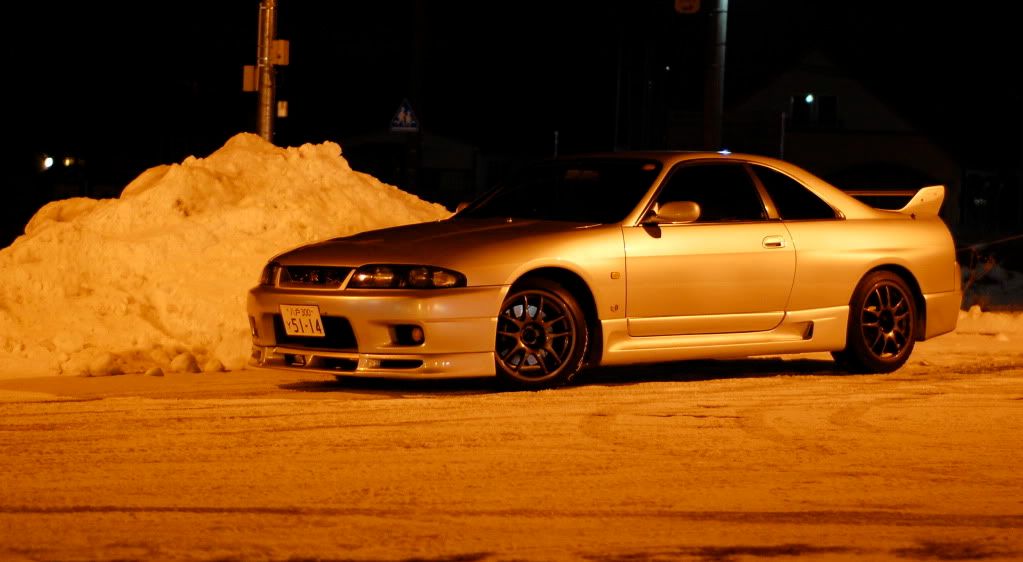 I haven't done much yet, except drop a screw in the engine bay that I never found. I was bored and tackled a quick project tonight. here's a slightly technical summary.
I did some "stage one" weight reduction tonight. Here are the figures for what it's worth! I weighed myself and then weighed myself again while I held these items in my hand. So it's rough but fairly accurate.
Stock Trunk Carpeting - 11.5lbs/5.2kg
Stock Floor Mats - 13.0lbs/5.9kg!!
Stock Jack/Tire Iron - 4.5lbs/2.05kg
Stock Spare Tire - 34.4LBSSSS/15.6kg
_____________________________________
Total Weight Savings - 63.4lbs/28.81kg
In an R33 GTR non vspec, factory weight is listed around 3370lbs/1530kg and "factory BHP" is 280HP. So 3370/280=12. That's 12lbs= 1 horsepower or 185BHP per ton. 63.4lbs weight savings/12=5.28. This means that ridding those pounds effectively "frees up" 5.28HP. I'm not saying you are adding HP, but effectively gaining what 5.28HP would give you in straight line acceleration + cornering benefits. Now we're up to 189BHP/ton in less than 10 minutes. That's all for now.
------Later That Very Evening------
I took out a few more things before I finally gave up. I removed the Spark Plug Cover (something I never understood on any engine that has one...it just traps heat!), The Nissan Air Purifier (is this standard? it was between the rear speakers), the sound deadening behind the back seat, and the metal rack that held the car jack for a total of 9 lbs/4.1kg. Grand total
72.4lbs/32.9kg for free! I'm sure I can get to 100 pounds before I change anything to carbon fiber while still having the car look untouched to the casual observer.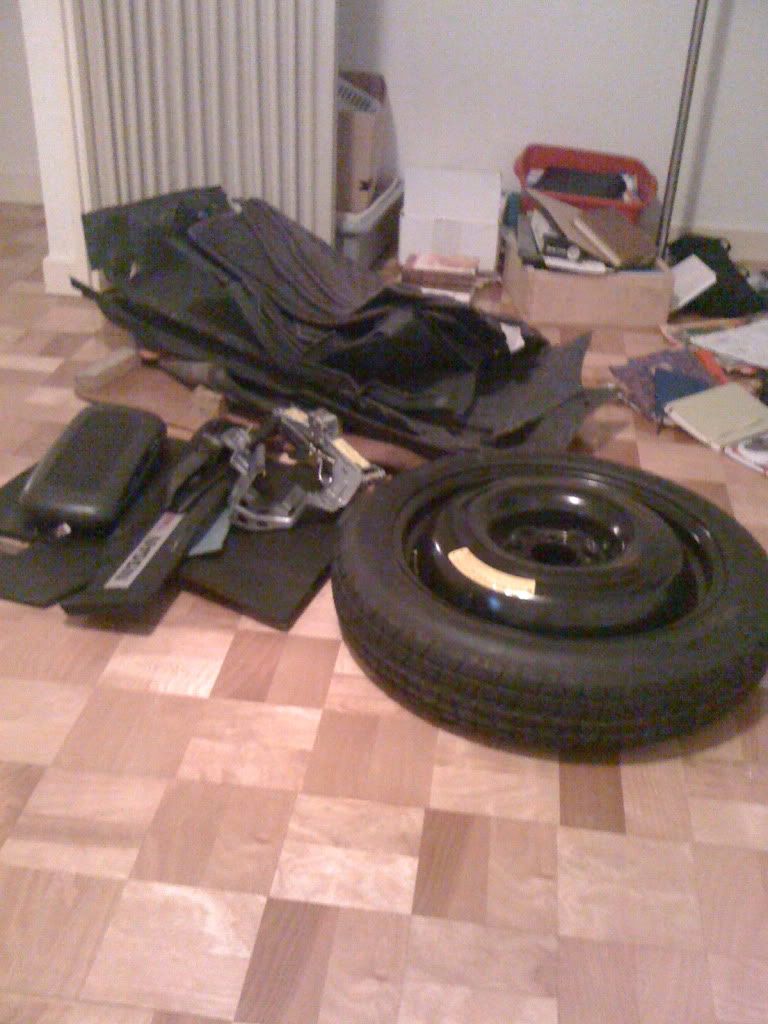 and a Japanese McDonalds Manager just for fun.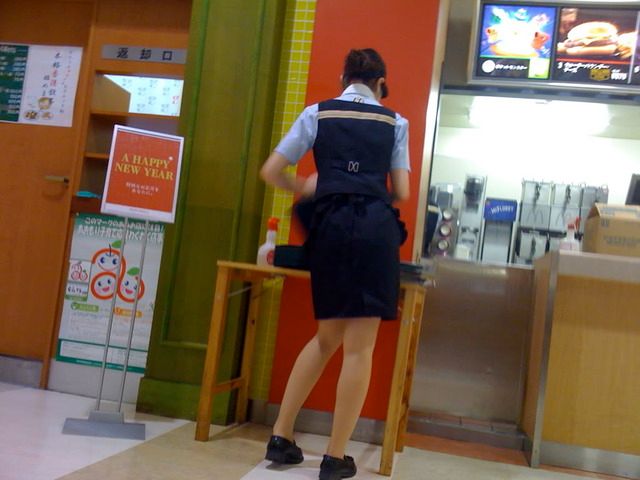 Like I said.. SLOWWWW BUILD