Discussion Starter
•
#1
•
Okay folks, I've taken some snaps to show how to fit your own Zele 4 light kit.
Tools required : 1 x flat head screwdriver (approx 5 mm width)
Time to install : Expert 10 mins, Cack-handed idiot 10 mins.........
1. Open your boot.
2. The central plastic cover at the rear of the boot has 4 plugs with loops on them, and a smaller central one without a loop.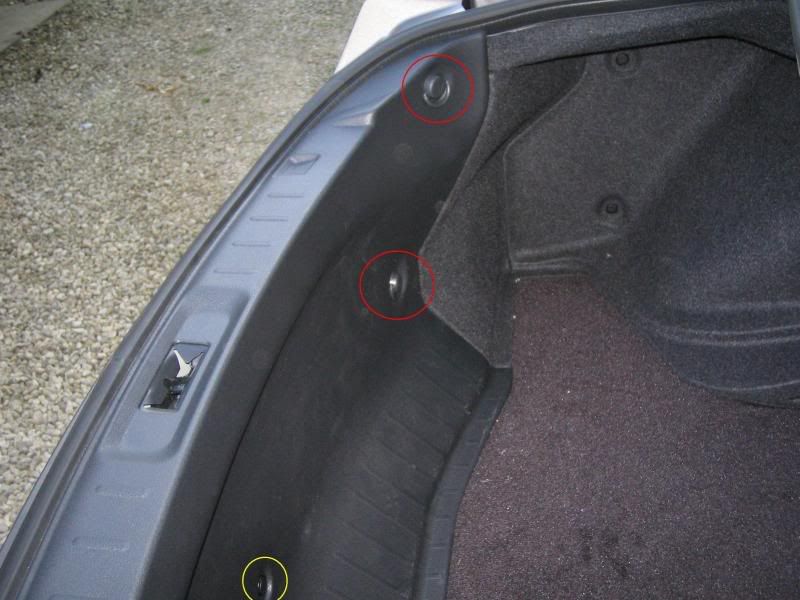 Picture shows red circled large plugs, yellow shows central small one.
3. Each plug has 2 slots on the side into which a screwdriver fits.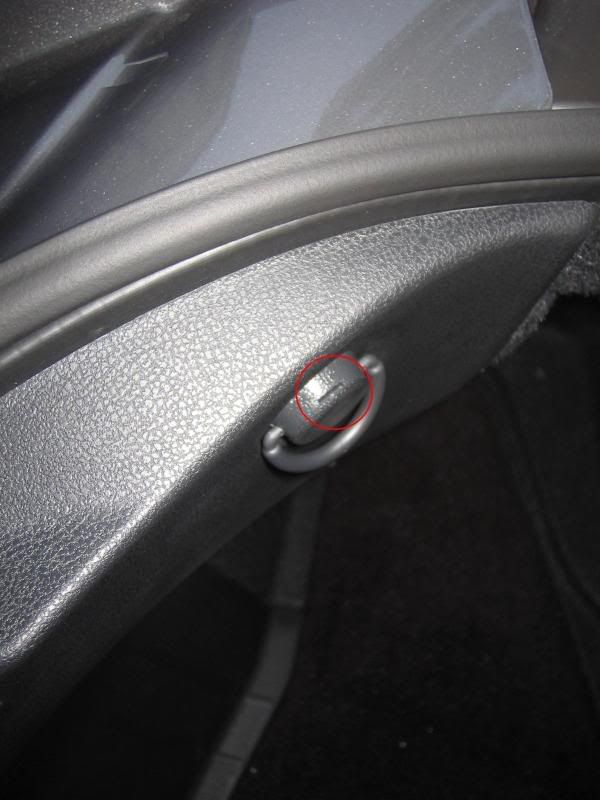 3. Use a small screwdriver and pop it into each plug and twist. This causes the top of the plug to pop up. Just pull them out one by one.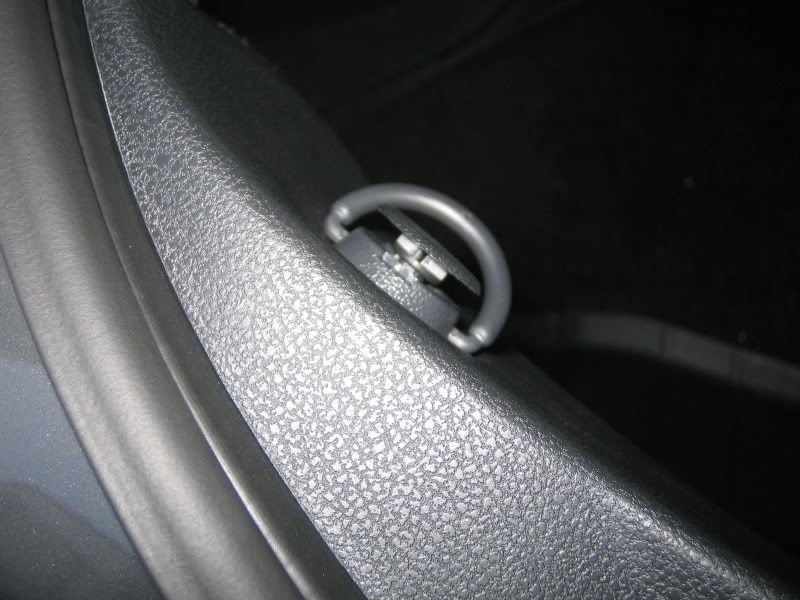 4. When you've got all 5 out, the top of the plastic cover is held on the metalwork with simple clips. Just pull the cover out from the bottom first then put you fingers under top part and pop the cover upwards.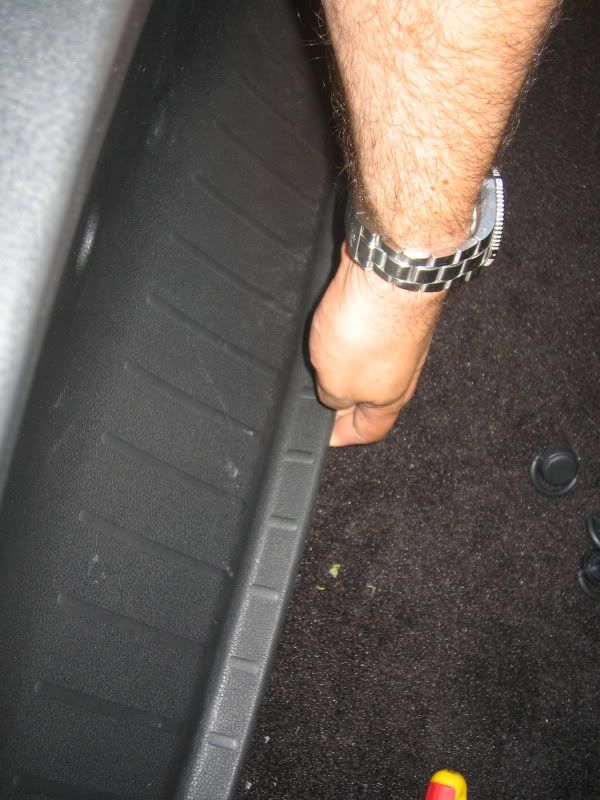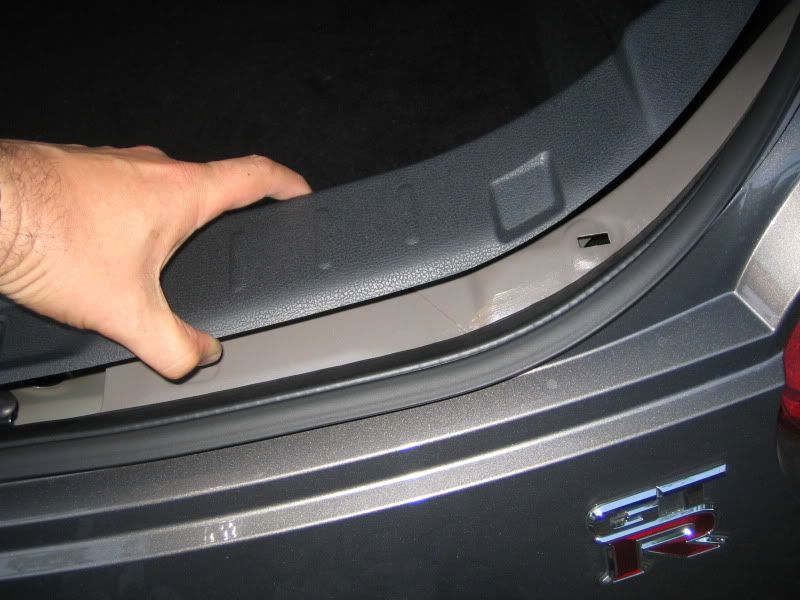 5. Lift the cover out of your boot.
6. On both sides of this cover there are 2 carpet like flaps which you can just put your hand under and the connectors are just there, attached to the rear metal.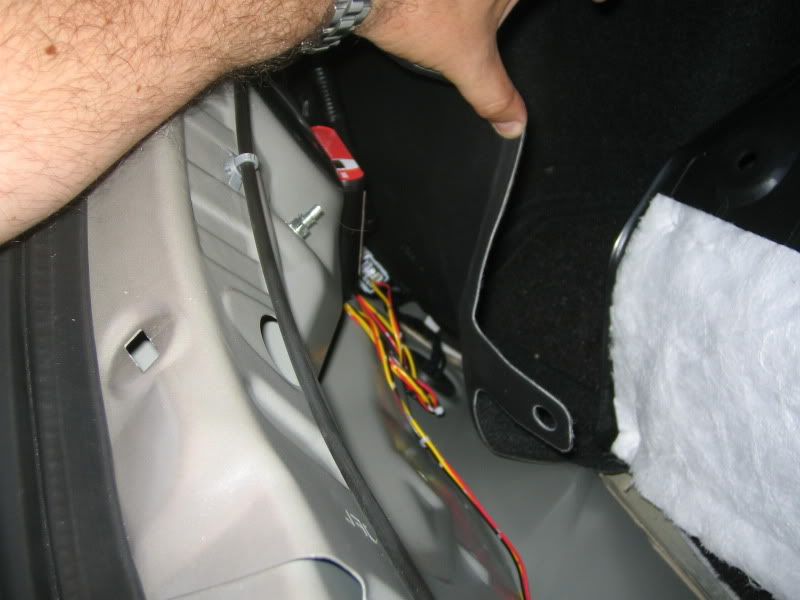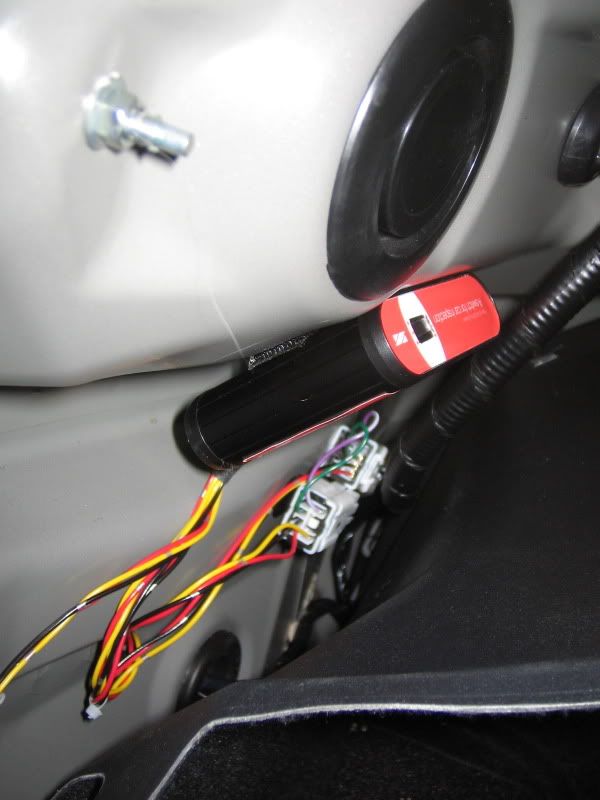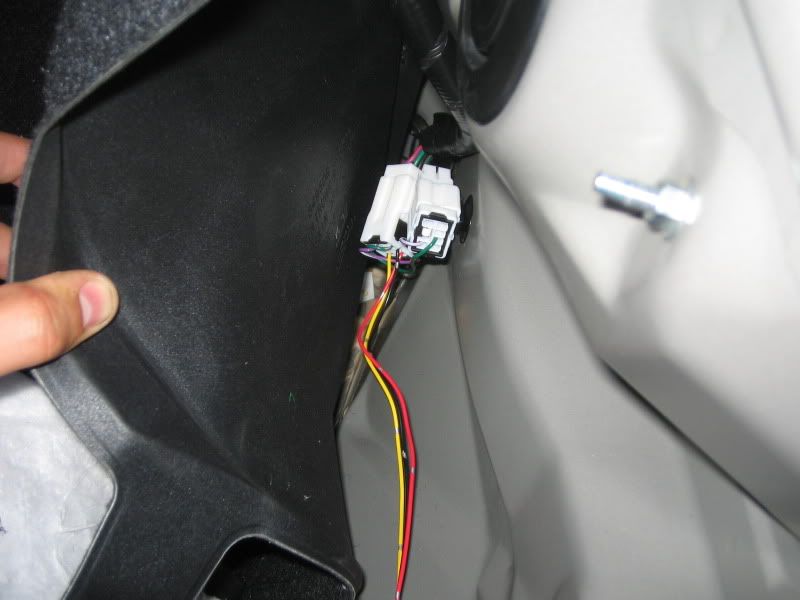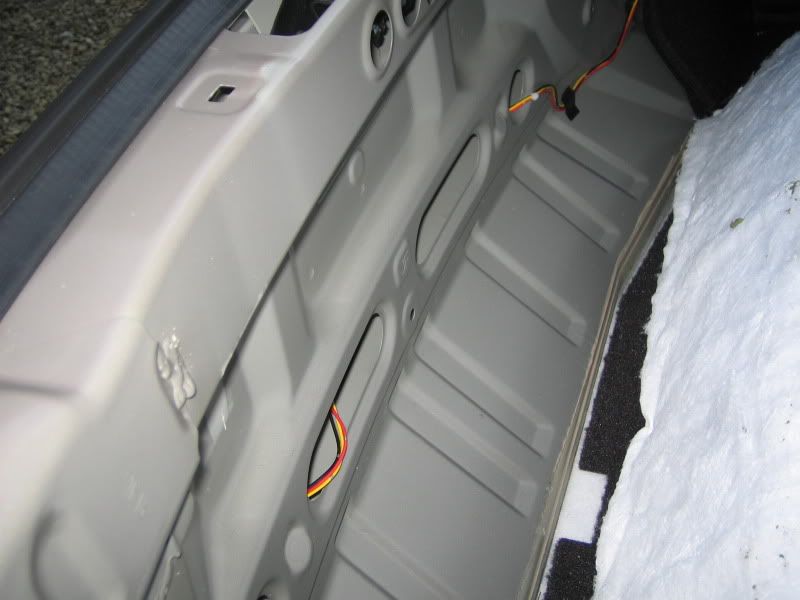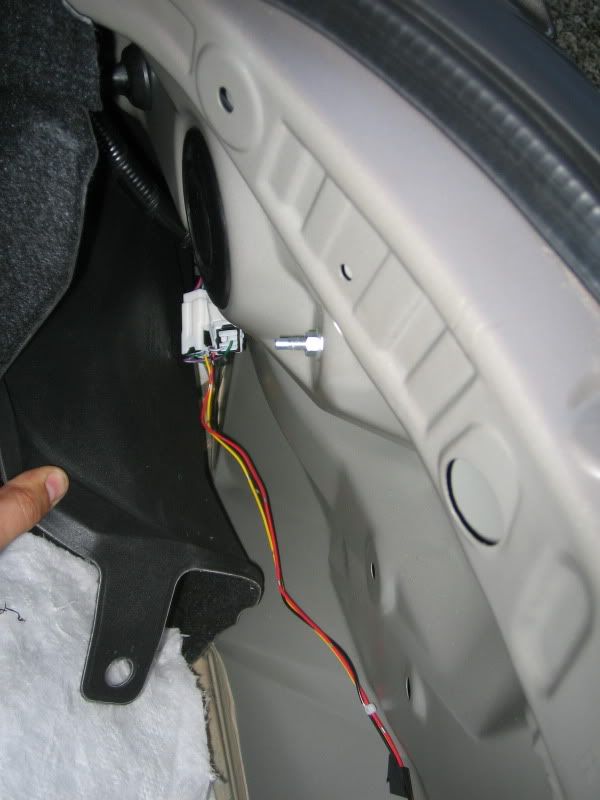 7. Just unplug those and plug in the Zele kit.
8. I attached the short cable on the left, then ran the longer wire thru the holes in the rear metalwork (to save using tape) and across to the Right hand side.
9. The connectors have a clip on top which needs to be depressed before you can unplug them.
10 Attach the Zele box with some velcro/sticky pads, flick the switch to the 4 light marker and ALWAYS check it works before putting everything back together. When reassembling, start by putting the clips on the uppermost part of the cover in first.
11. When putting the plugs back in you'll find it easier to pull out the centre pin of the plugs (see below), then just pop the plugs back in once you've got the plastic cover back in place.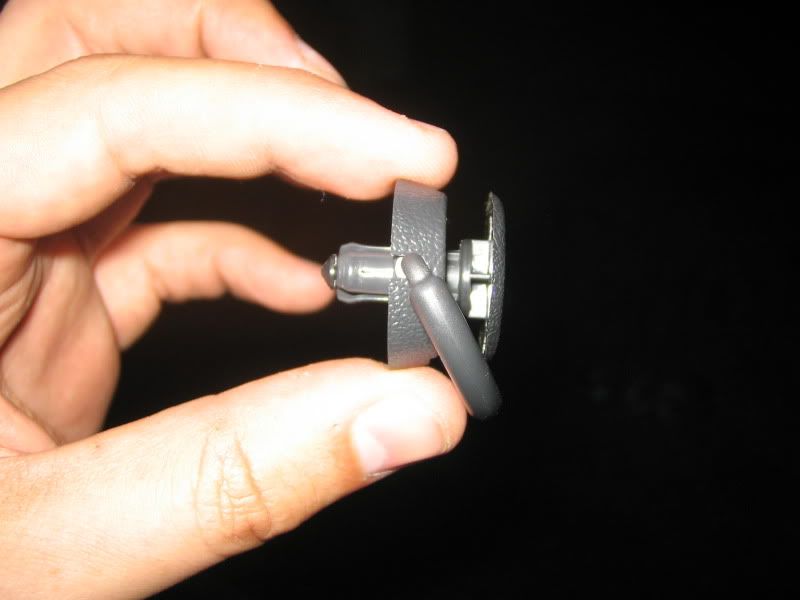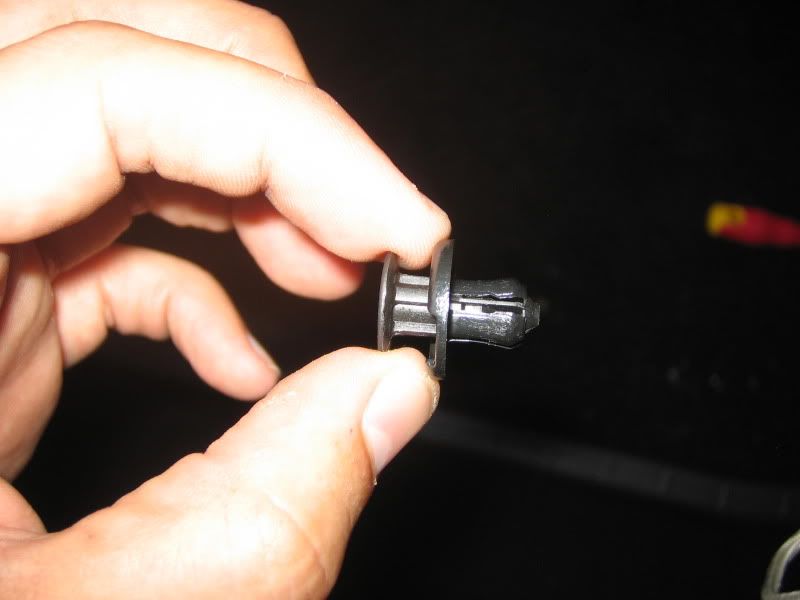 And voila!
4 lights on braking, yummy!