Being too cold today (And a bit hung over
uke
, I thought I would start a bit of a build thread for the Blue Monster.
I've had the car now for about 11yrs, It originally was black, And I bought it off a guy who used to drive round his farm with guns in the back...There were dents in the boot going outward! When I went for a test drive there was beer cans and old socks in the car, And I figured when I went back to buy it it would be tidied up...No, still a mess!
I didn't have a particularly good start to owning it...Within 3 days I put into a fence showing off:bawling:
But after needing a bit of a rebuild due to crashing it, I decided to paint it, (My friend is a Painter/Panel Beater) and decided to paint it TV2 Bayside Blue.
Shortly after getting it back, It lunched a bottom end bearing, So was decided to do a wee bit to the motor on rebuild, Was then running a little over 500hp at all 4wheels from a set of -5's, Poncams and Power FC:thumbsup:
I have slowly been upgrading the car for a while, And now have started doing some track days (very soft driving) so hence I have started collecting parts to make it more reliable for fun track days, while still having it road legal.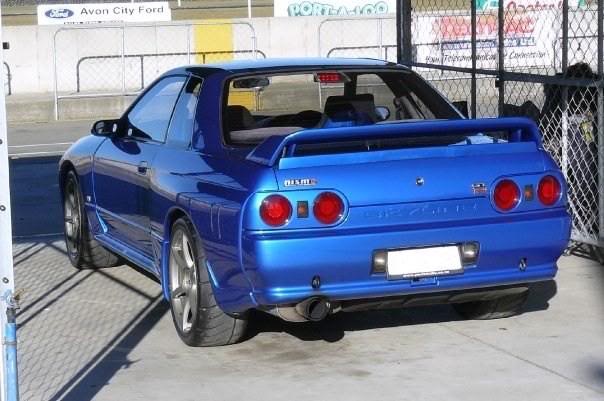 It's first Track Day, My local track has a reasonable front straight....But is small and twisty through the infield. (in the famous words of Dick Johnson "It's like running a marathon around your clothes line!")
Passing a 911 out of the sweeper onto the main straight....But soon found the major issue with a big heavy car on a small twister track....The brakes!
Two to three laps, the pads were like marshmellows, and the rotors were warped and purple!
So.... Here is what I did to fix it:squintdan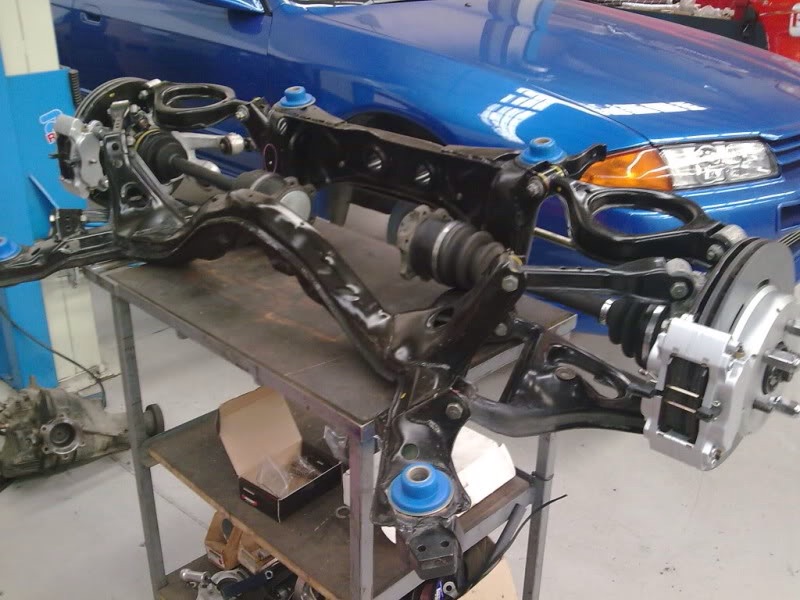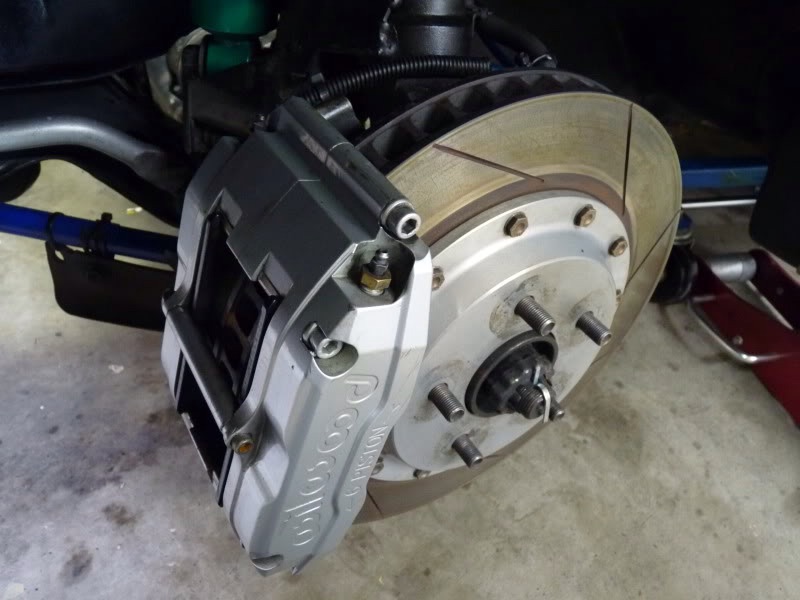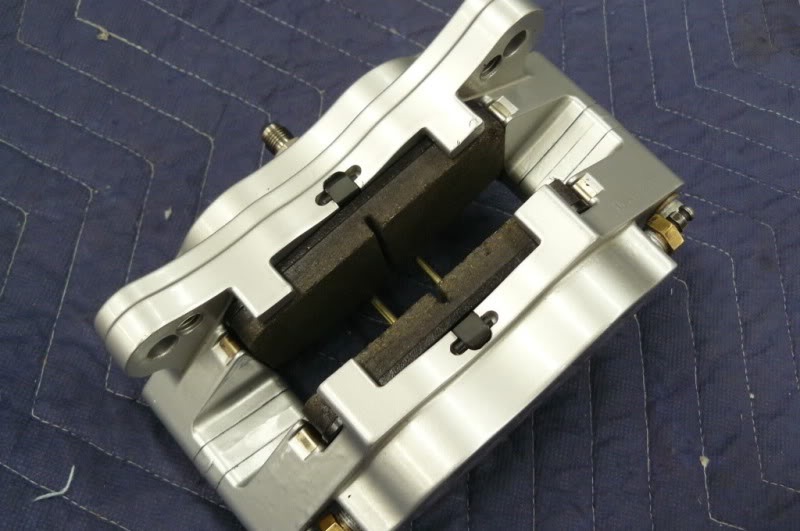 6 Pot Wilwood calipers, 330mm x 35mm floating disks on the front with custom bells and dogbones, Ferreno 3000+ pads
4 Pot Wilwood calipers, with alloy bells and a custom handbrake lever system. Being that we are not allowed to run hydro handbrakes on road cars in NZ, this runs the handbrak cables to a V-Brake system to pull the pads onto the disks. This means it weighs about half of a standard setup as I dont need a heavy cast rotor/bell and all the handbrake shoes etc.
While the rear subframe was out I replace the worn out subframe bushes with Nolathane ones.
I am also now running a Stagea RS260 master cylinder.....And this is now a HUGE improvement, Nice firm pedal, and great stopping power over and over again, Short of running longer races, these are great for track days, And due to keeping the ABS fine for the road.
I have also replaced all the crap old rubber brake hoses with Coated Braided Teflon brake lines.