After owning one of the very first R35's to hit UK roads back in 2008 which we used to showcase our GTR products. So I'm sure some of you have seen it at previous shows and magazines....
It was later sold and now after nearly 18months without the GTR, frankly I started to miss it. We are beginning to see an increase in GTR products and also an increase in our own product range for the R35... So I decided it was time to search for another one...
Luckily one of my customer's Marc was selling up his beautiful Black edition Black GTR which was the colour I wanted. Plus it's just been to SVM for quite a lot of engine work which finished off with a full service so I know the engine is absolutely spot on.
Marc was nice enough to make the journey to show me the car in person (he lives in Cornwall! and I'm in Milton Keynes) After some discussion I decided to go ahead. My turn to make the 4.5hr journey! When I arrived at Marc's house, GTR was sat inside his double garage looking absolutely stunning... he definately spent a good few hours cleaning and polishing the car down to even the brakes and suspension! He even loaded the car up with all the standard pipes, suspension, skirts and even spare brake pads and wheel nuts! Gotta say he is such a good seller and honoured every aspect of the deal! top man!
Quick photoshoot few days after...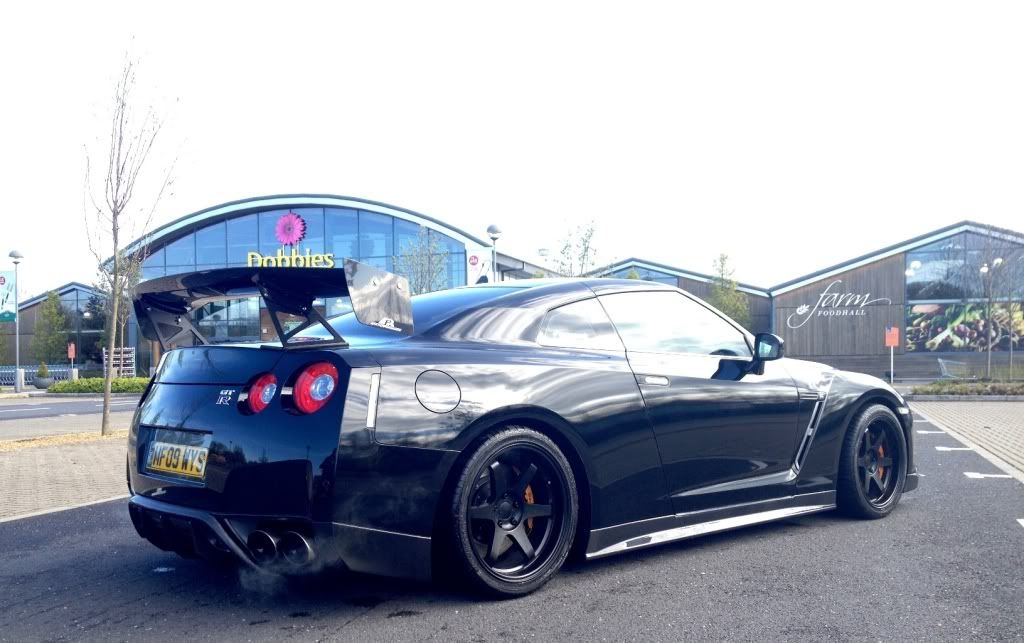 Unfortunately, I bought it about 10 days before its first MOT due date but this isnt a problem as we offer MOT's at Knight-Racer anyway, this was easily taken care of..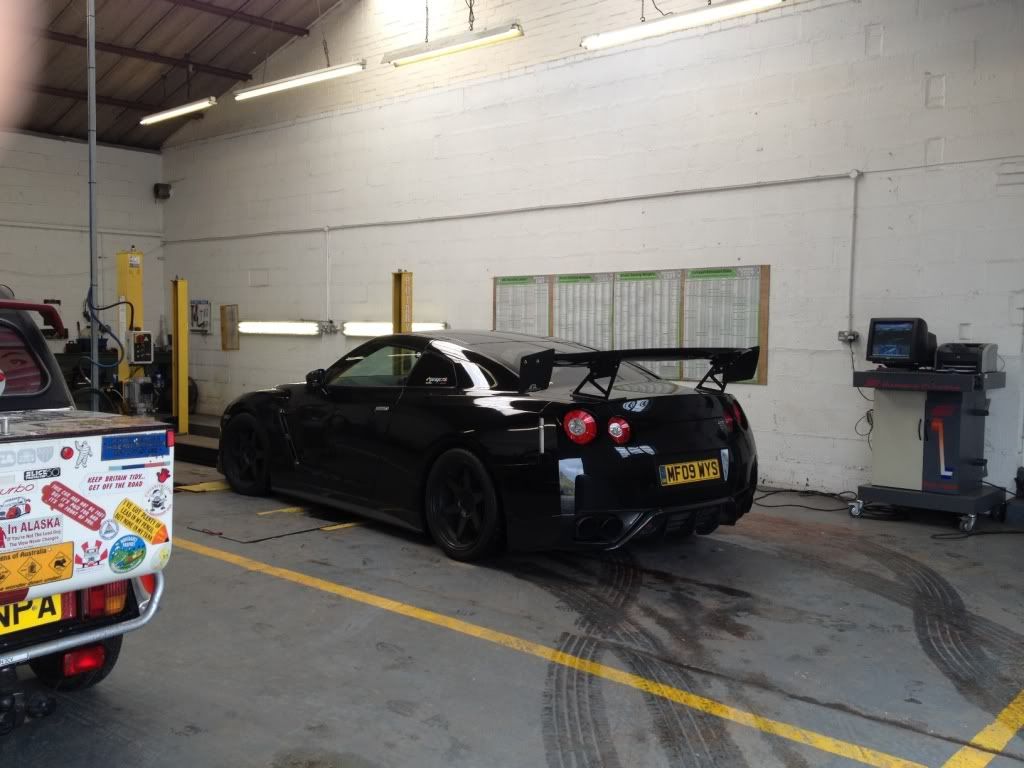 As you may expect, it wasn't going to stay looking that way for very long... so on the ramp she goes...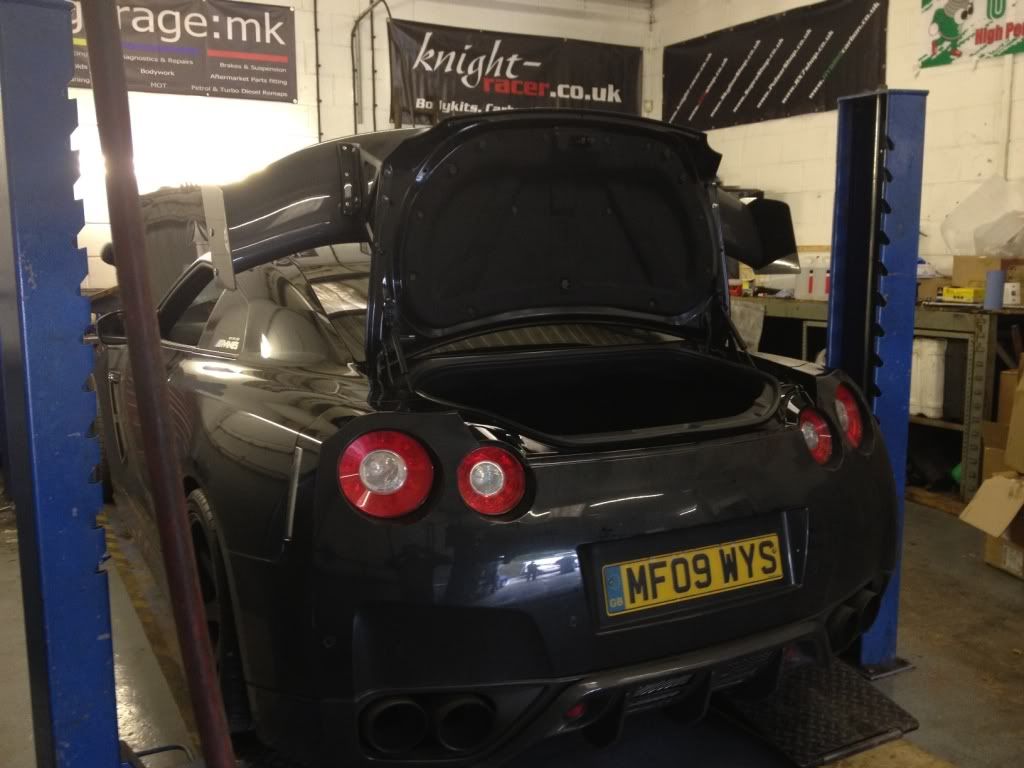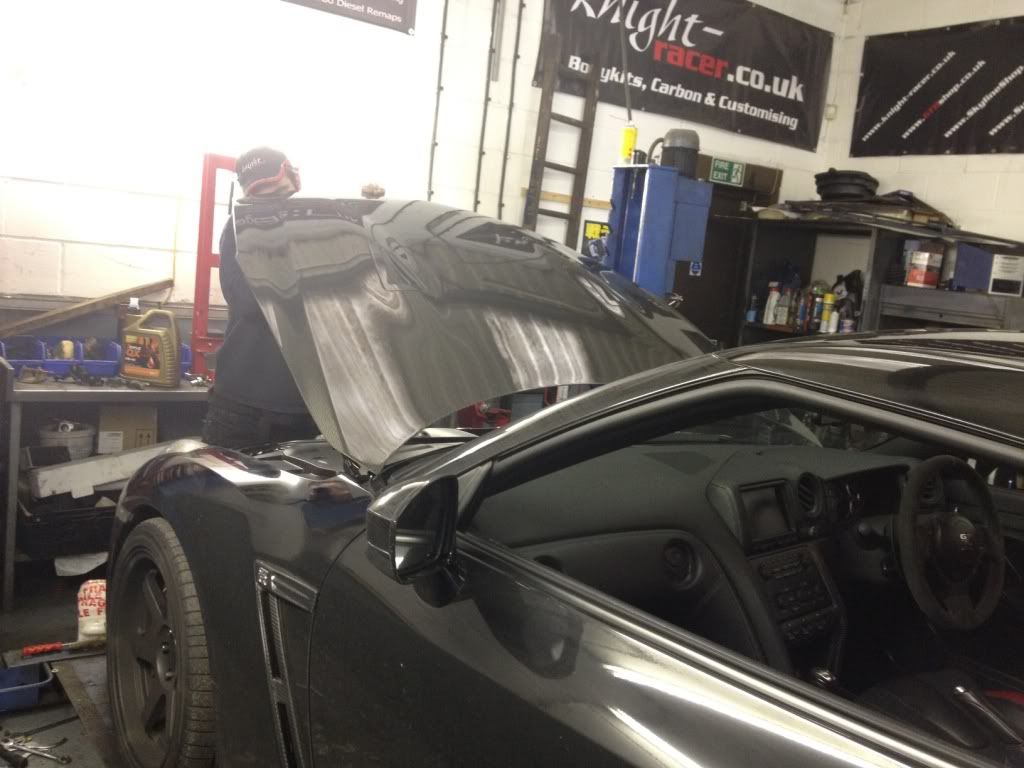 Hybrid Carbon Bonnet ON.. (
simple bolt off, bolt on.. no modifications whatsoever
)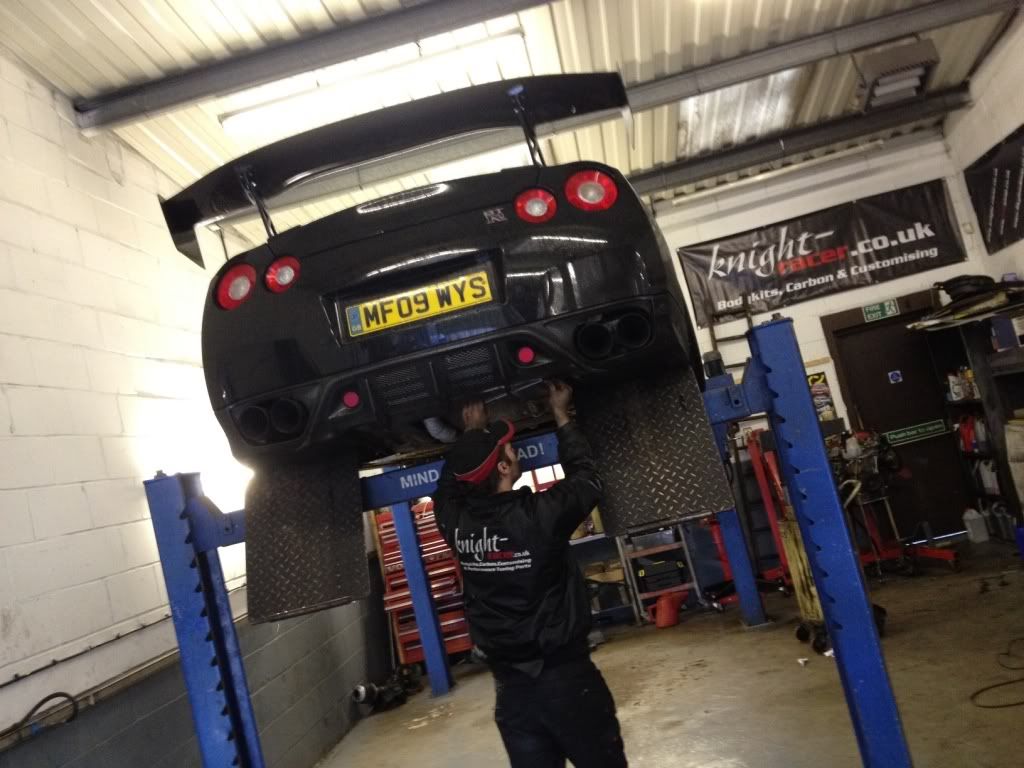 Old Wald's style diffuser looks abit too "stuck on" and the carbon quality was awful, so this had to come off...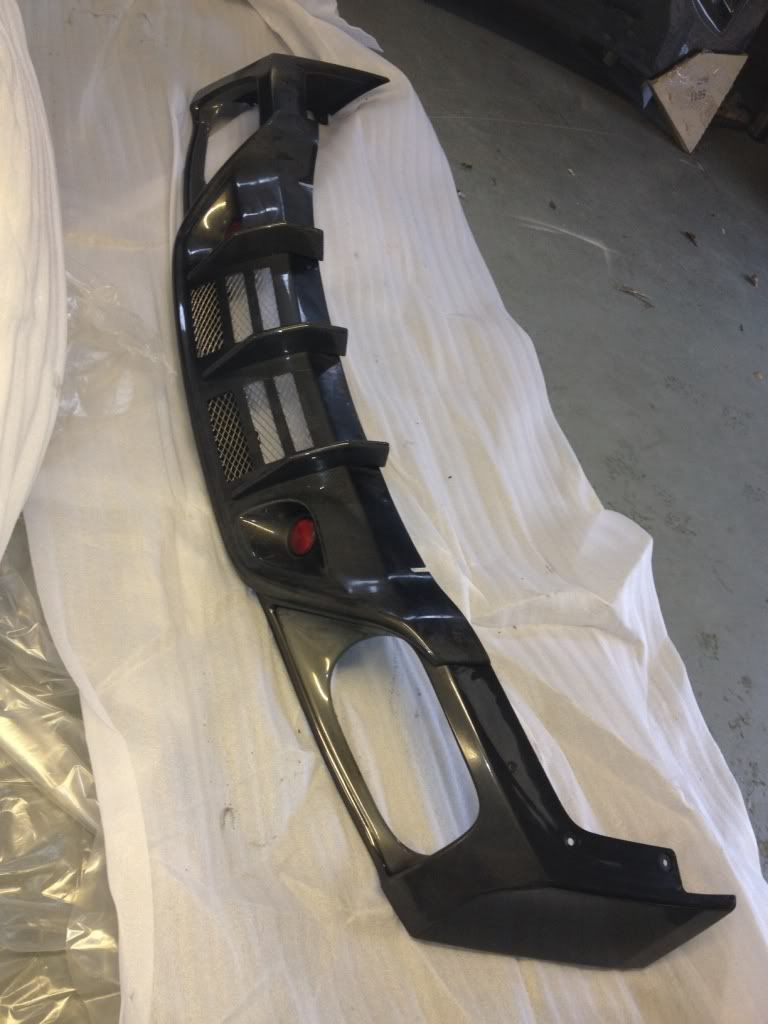 New KR Carbon Rear Diffuser ON (
again.. simple bolt off and bolt on. It basically fell into place. NO MODIFICATIONS WHATSOEVER to fit
)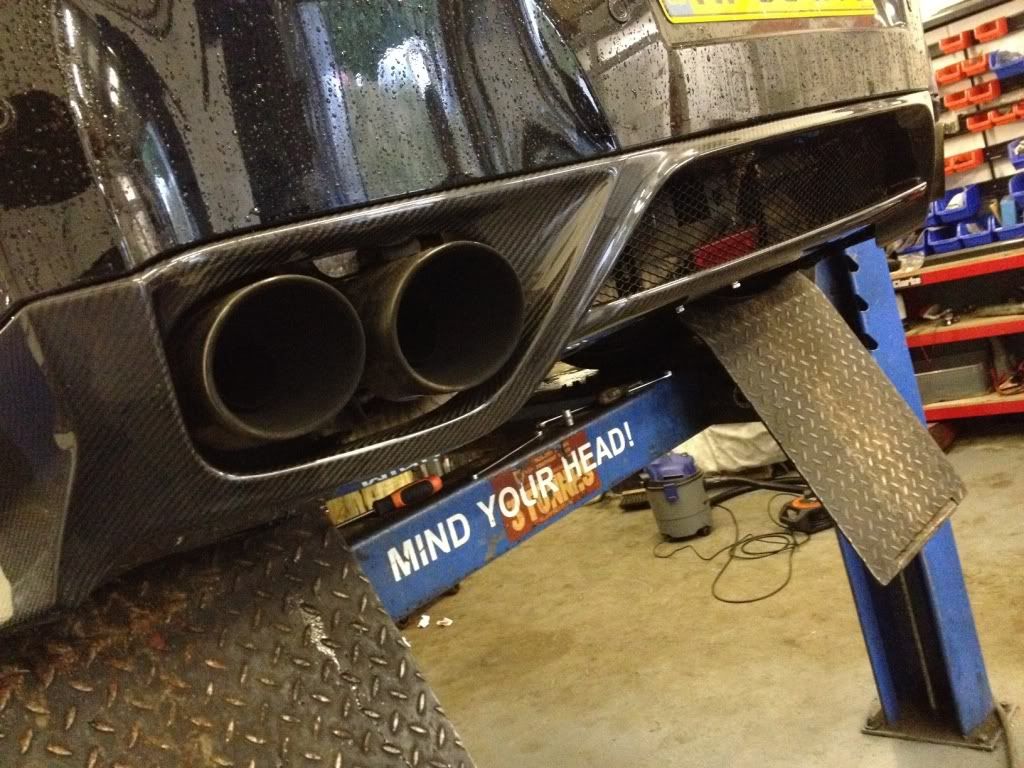 Old OEM Front Splitter OFF... New KR Carbon Front Splitter ON.. (
again as expected with KR GTR parts.. NO MODS whatsoever. This re-uses the stock undertray where it is bolted up with and against the splitter and bottom of the bumper so absolutely no risk of flying off like some other splitters we've seen on the forums
)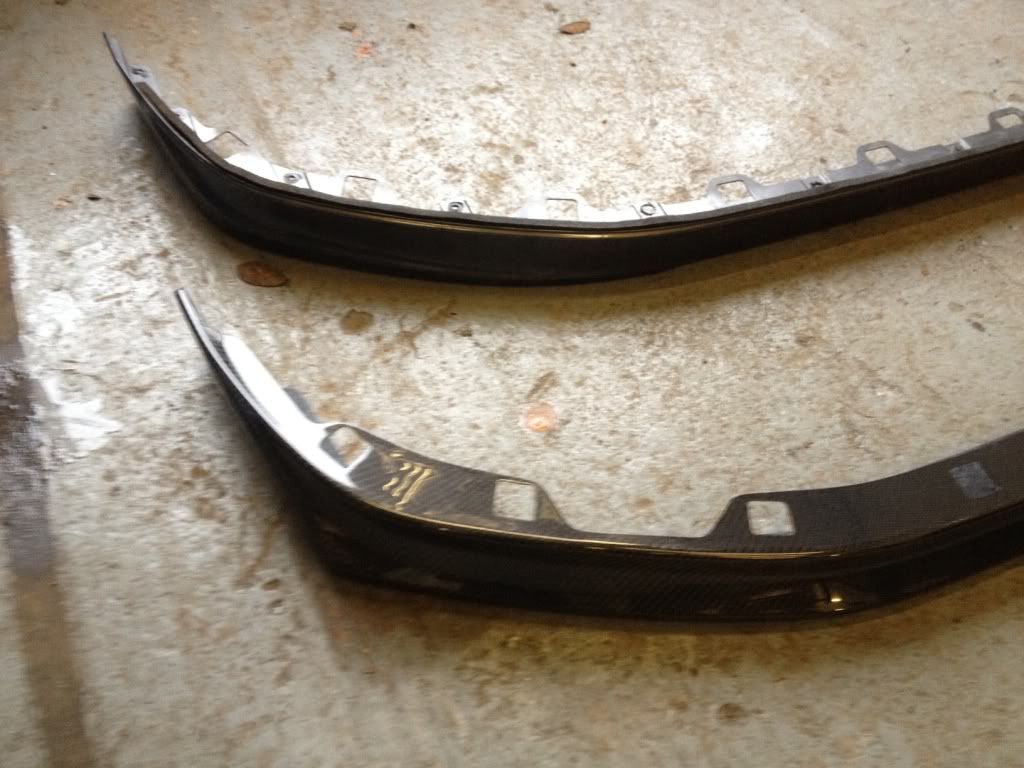 We are awaiting a container full of NEW R35 GTR Carbon products so no doubt our GTR will undergo some more cosmetic changes in due course and yes, these will be offered to all members on this forum
As a quick teaser.. we are expecting new front splitters, diffusers, rear spoilers and vented bonnets.. all in carbon! arriving in 3-4 weeks!
Weather's been dreadfull recently so until I get the chance for some nice photos.. here's one of the back end for now..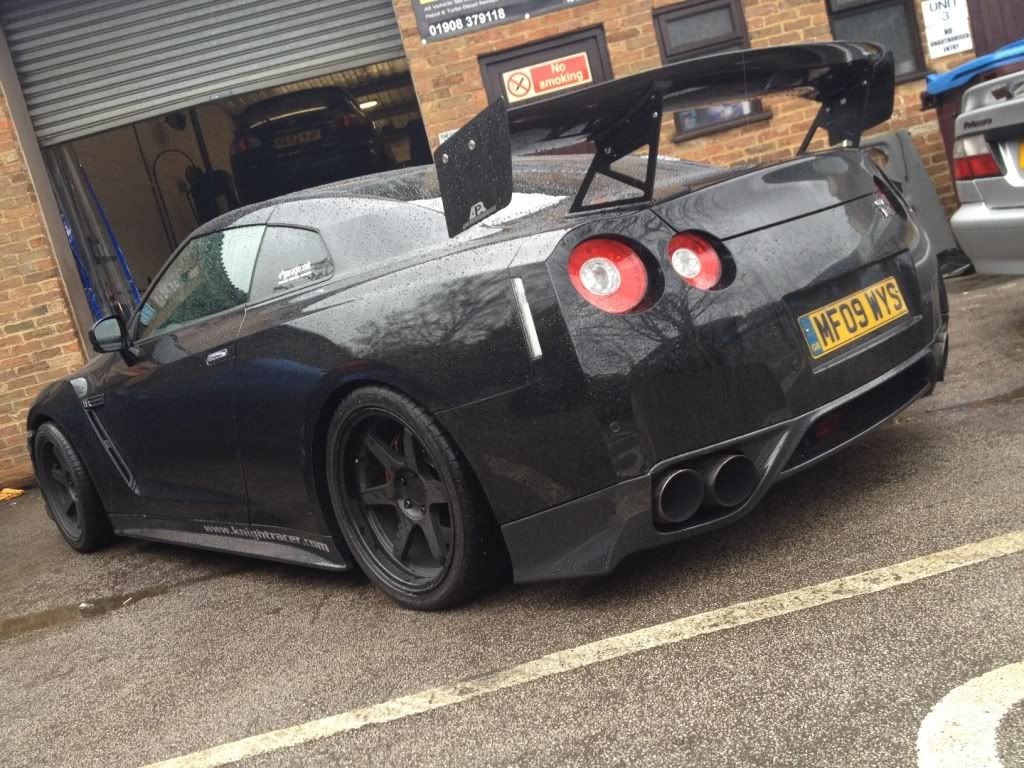 Quick spec of the car:
- SVM 650R
- 4 custom ECU maps
- GTC Decat Y-Pipe, Decat Downpipes
- BC Racing Coilover Suspension
- Whiteline Front & Rear Sway Bars
- 19" Lightweight Matt Black Rims
- APR 500 Carbon Rear Spoiler
- Full Interior Trim Carbon Wrap
- KR OEM Carbon Bonnet
- KR Carbon Front Splitter
- KR Carbon Side Skirts
- KR Carbon Rear Diffuser
- KR Carbon Front Fender Vents
- KR Carbon Front "GTR" Logo Holders
- KR Carbon Front Grille
- more to come.....
- LED Halo headlight conversion
- AP Brake Discs with Cosworth Pads
- Full Exterior Paint Protection Clear Vinyl Wrap