Well BIGCHRIS350 has done it again & wished to carry on with the Surrey meets selflessly for you lot! Though due to the 'bike' problem vs. location last time he's also gone out & found a brand new venue too
This one though is a little further west than last time so this now makes it more a Sussex than Surrey meet, but who cares! The landlord is willing to put up with the unruly throng that is GTROC as well, so not wanting to pass up on a chance like this Chris would like to present :




THE SECOND GTROC SURREY MEET

SUNDAY 25th OCTOBER 2009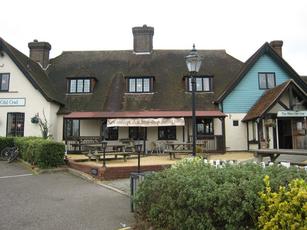 The Wise Old Owl

Dorking Road,

Kingsfold,

Horsham,

W.Sussex,

RH12 3SA

Directions :

'HERE'

Time : 12.00pm ONWARDS ...​



It goes without saying that as with every GTROC Meet there are some rules & regulations that need to said & followed which we classify normally as the important bits in these threads :


01.) DO NOT VOUCH FOR OTHER PEOPLE / FORUM USERS OR MATES THAT WANT TO COME ALONG. THEY MUST DO IT FOR THEMSELVES.
02.) ABSOLUTELY NO DANGEROUS DRIVING.
03.) NO STUPID ARRIVALS OR DEPARTURES.
04.) NO FLY BY'S.
05.) NO LAUNCHES.
06.) NO DRIFTING DISPLAYS / DOUGHNUTS / BURNOUTS
07.) NO ANTI SOCIAL BEHAVIOUR OR ATTITUDES


This is a new venue for us so we need to make sure that we impress people on how well that we always conduct ourselves. The pub boasts a fine selection of ales (as well as soft drinks, tea, coffee etc. for those driving) & their food write ups are very favourable & apparently good value too. Any questions or problems in regards to this meet then please let BIGCHRIS350 or myself know & place your names below if your attending :


01. BigChris350
02. Speed Merchant
03.
04.
05.
06.
07.
08.
09.
10.