with all parts finally in early this week, we've gotten right down to it to build my R32, and hopefully, do it right this time.
today, the head got finished. The GT2860R-5s and the Tomei elbows look gorgeous - no more mucking about with stock turbos, I've got a proper set now! Tomei Poncams, Type B (260in/260ex, 9.15mm lift) went in, and all 24 valve clearances are dead on: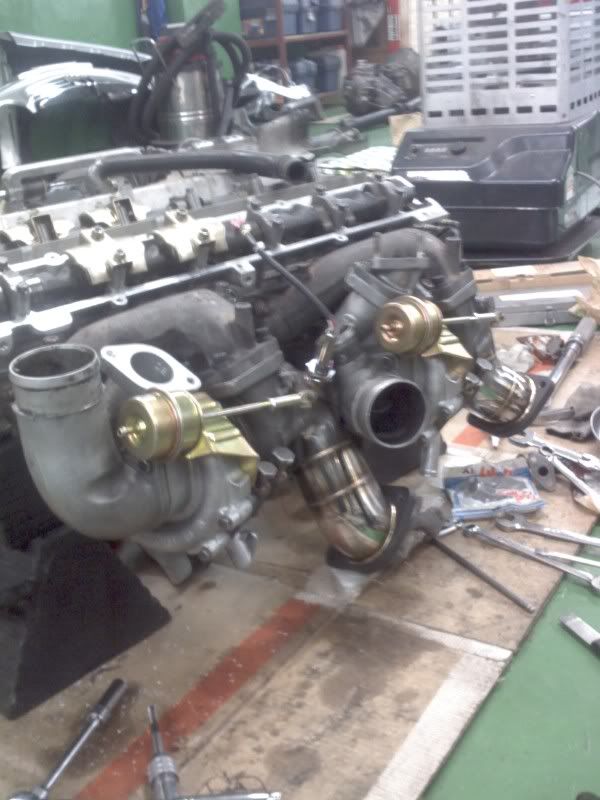 The NTK titania narrowband O2 sensors (3 wire, 12mm) I bought new for $20 each on eBay screwed right into the Tomei elbows no problem.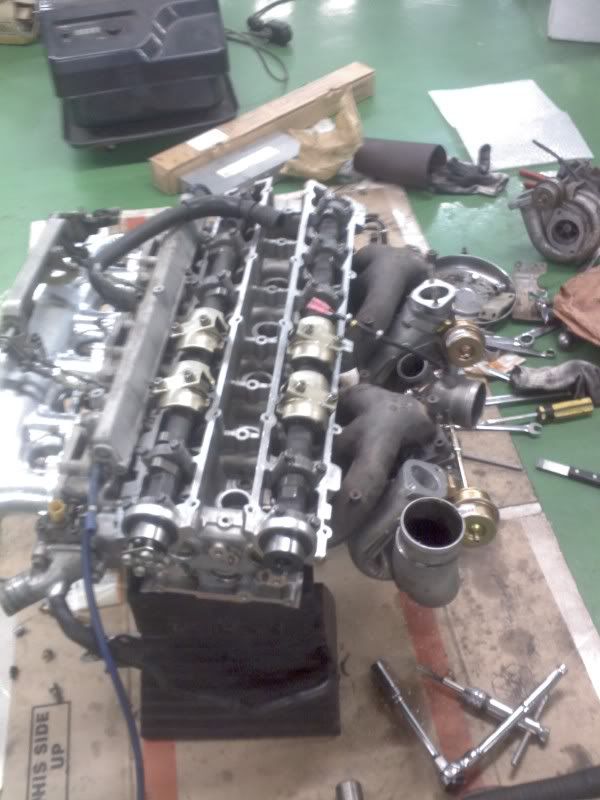 Is it really necessary to use the heat shields? How about that heat tape that looks like everything's been mummified?
I'm looking at the exhaust manifolds, and I just noticed - what are those things in the #1 and #4 runners? Looks like an EGT temp probe could be mounted in there...?
Also, one slightly irksome point - they reused the exhaust gaskets instead of the fresh Tomei units I supplied them with. They said they were in fine shape and could be used again. The reused gaskets are Nissan OEM with 2000km on them. Should I insist they take apart the exhaust side and put in the Tomeis, or am I just being overanal? New Tomei metal gaskets did go on the intake plenum and throttle bodies.
The block is back from the machinist, so that'll come together over the weekend. Will post pics as they happen