Discussion Starter
•
#1
•
Hello all, I have a Titanium exhaust for the R34GTR . It is currently stored at Abbey Motorsport so for those who would like a closer look please PM me and I will let Scott or Mark know so they can have it ready for you.
It does have a graze on the center section where the car used to be too low and must have bumped on a speed bump or something.
The 'hangers' on the back box had snapped and even cracked the box itself a long time ago but had been professionally welded back into original form through the guys at Abbey.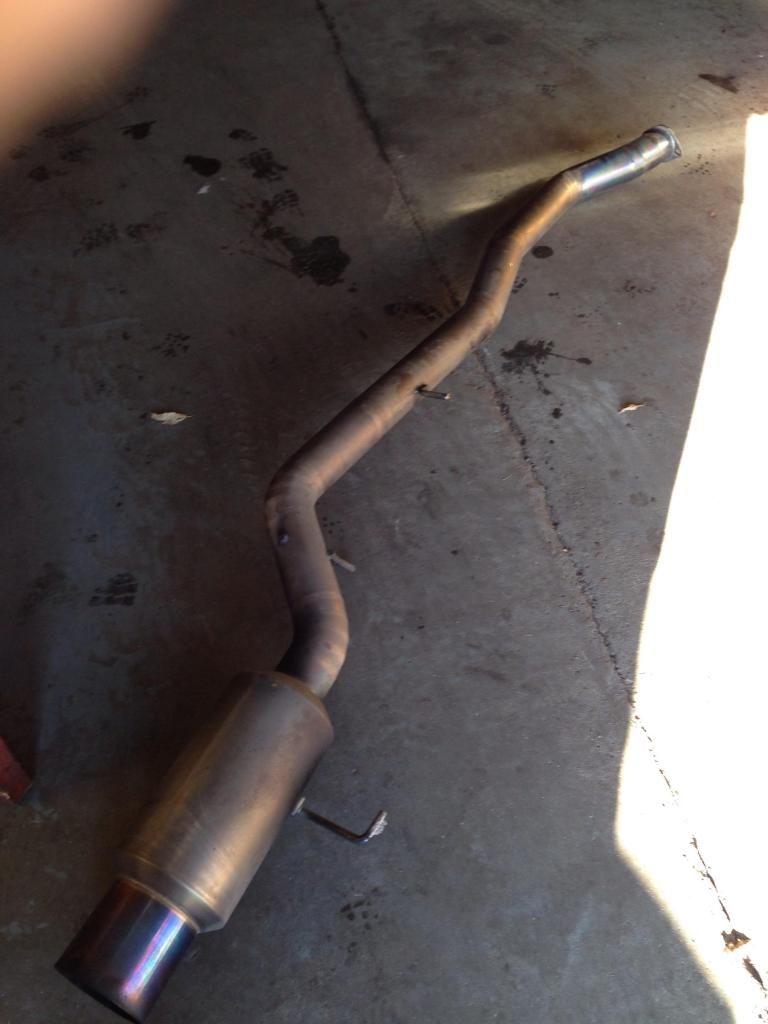 URL=http://s287.photobucket.com/user/BenGalfskiy/media/Mobile%20Uploads/image-2.jpg.html]
[/URL]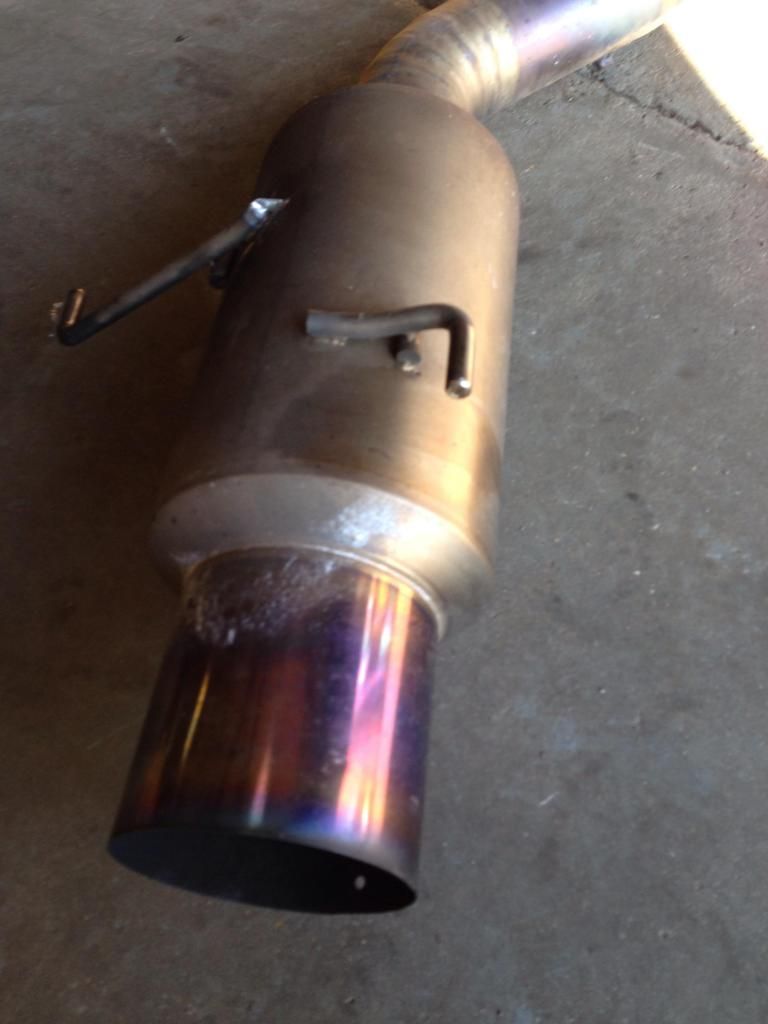 I'm not too sure on the make of the exhaust but it is a nice piece of kit. May be a bit on the loud side but a silenced de-cat would help dampen the sound. I'm also not too sure of the size of the tip but from memory it was around 5" and the pipe diameter was 4". But will check with Abbey to be sure.
Exhaust made very good gains with my GTSS set up and got 502 hp at the Hubs. Changed to the Mines VX Pro and lost about 40hp, it is a very unrestrictive exhaust and will make anyone happy apart from your neighbours.
Looking for £575 ono, can have it delivered at a small price or you can pick it up yourselves.
The white marks on the muffler is just polish!