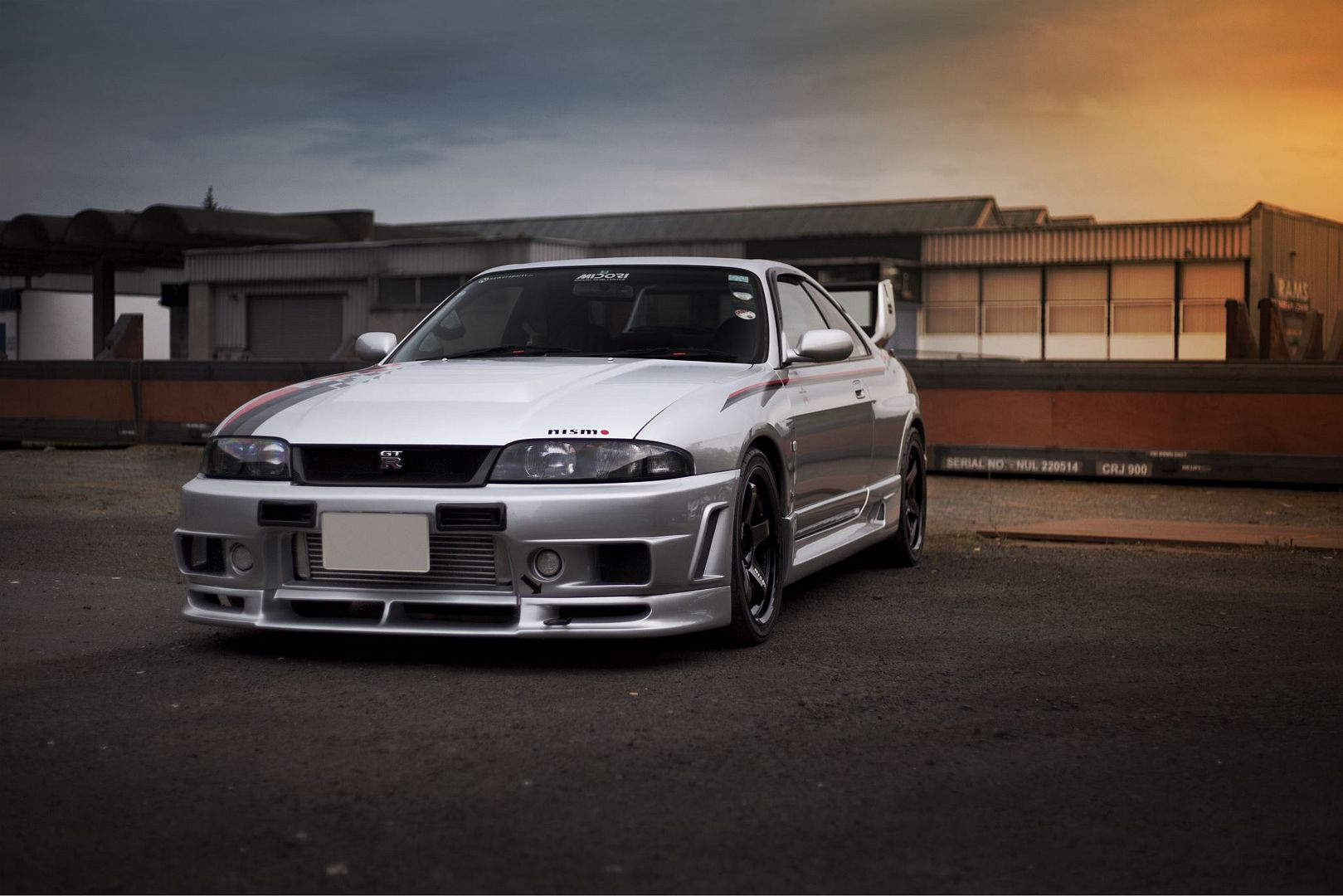 Tom is one of our regular customers who has become a friend over the years.
Unusually he doesn't have internet and doesn't use computers, so much of the help I've given has been over telephone chats & catalogues we've sent him.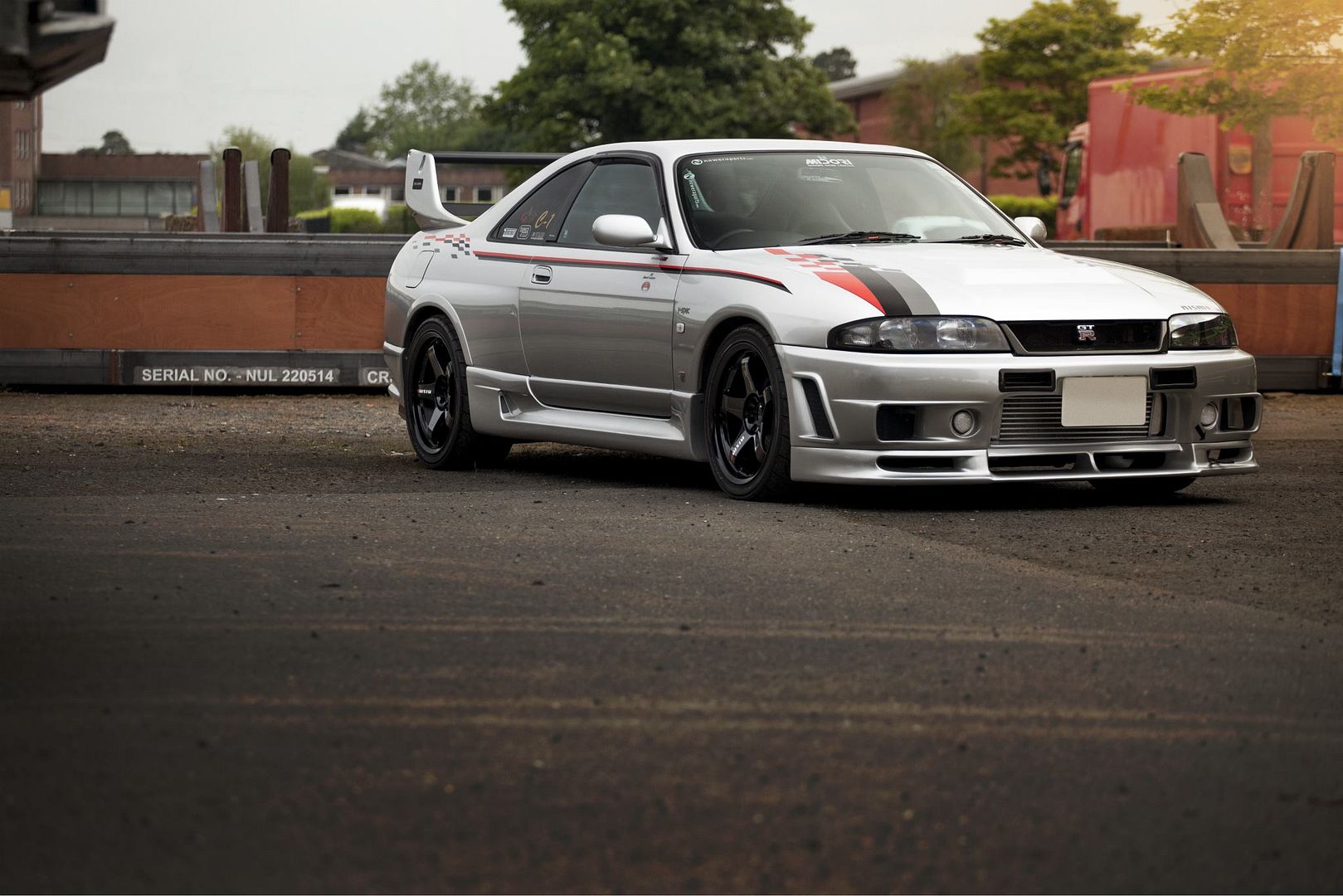 He often calls me to discuss his project or just have a chat about what's happening in our lives. A great guy - some of you will know of him, or have received some of the parts we've sold from his car that were previously fitted.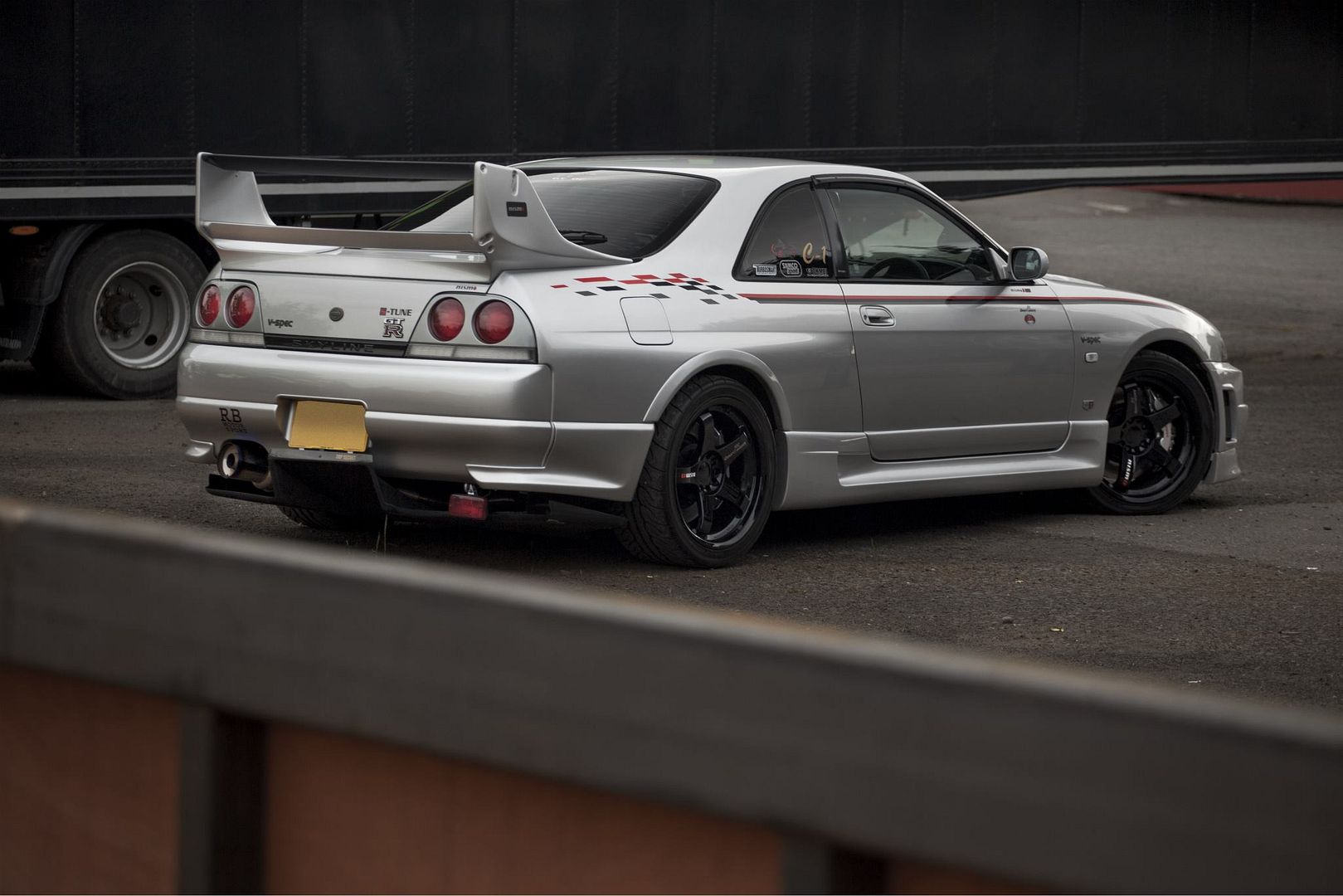 When he wants info, I usually tell him what would be the best stuff on the market and so the car has a lot of unique parts, such as an R33 specific titanium tow hook and other unusual things. I sometimes tell him not to fit parts because they either make no difference or won't take the car in the direction he wants.
He wanted the best brakes for road use, so we supplied him with an immaculate (used) front and rear set of R35 GT-R calipers, which we had painted in silver with red Brembo logos to take specially made brackets to allow for use of Z34 370Z discs, which mate perfectly with the R33 GT-R's drum handbrake mechanism.
Naturally, they fitted perfectly and are not too powerful for road use. Wheels are last of the breed Nismo GT-4's by Omori.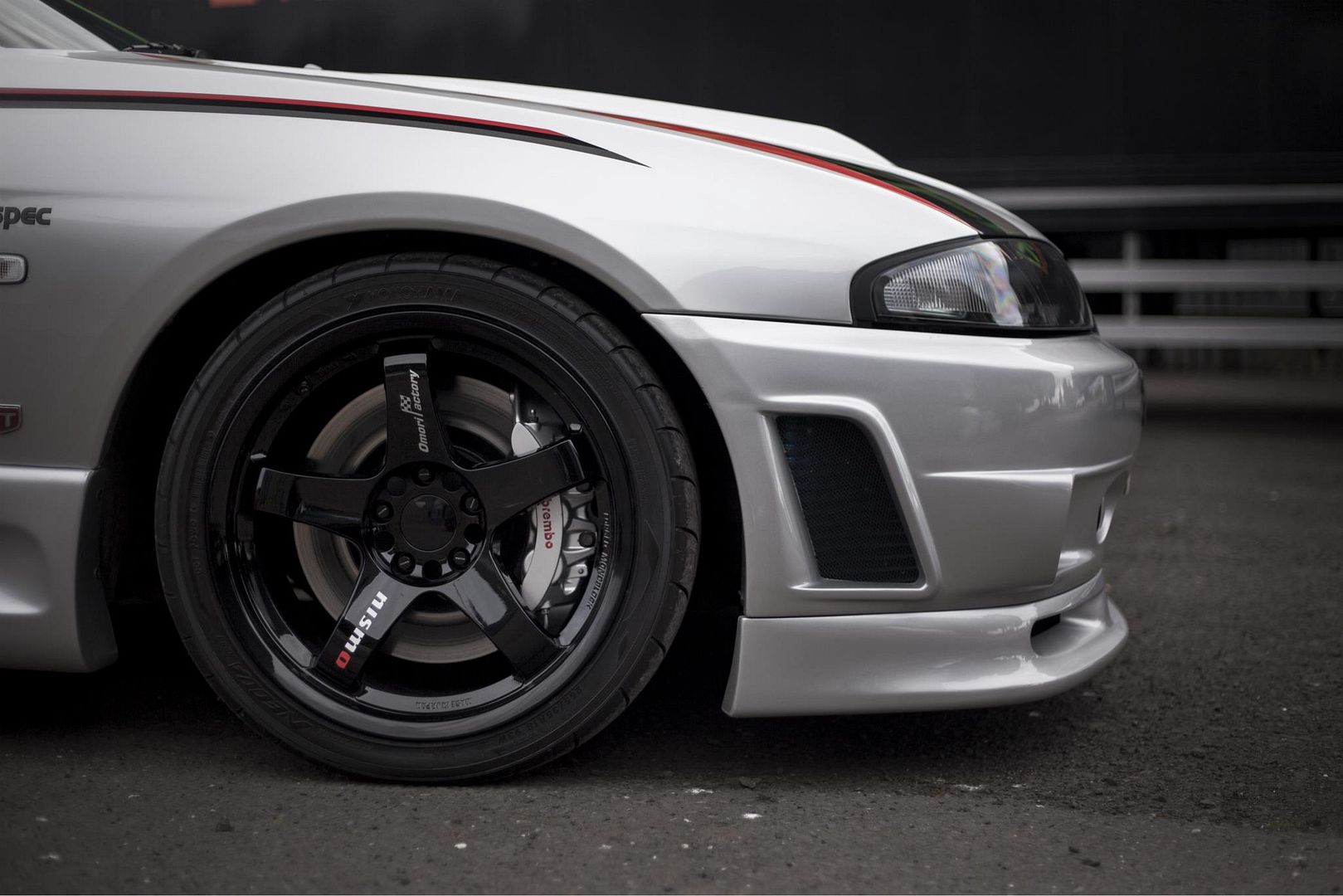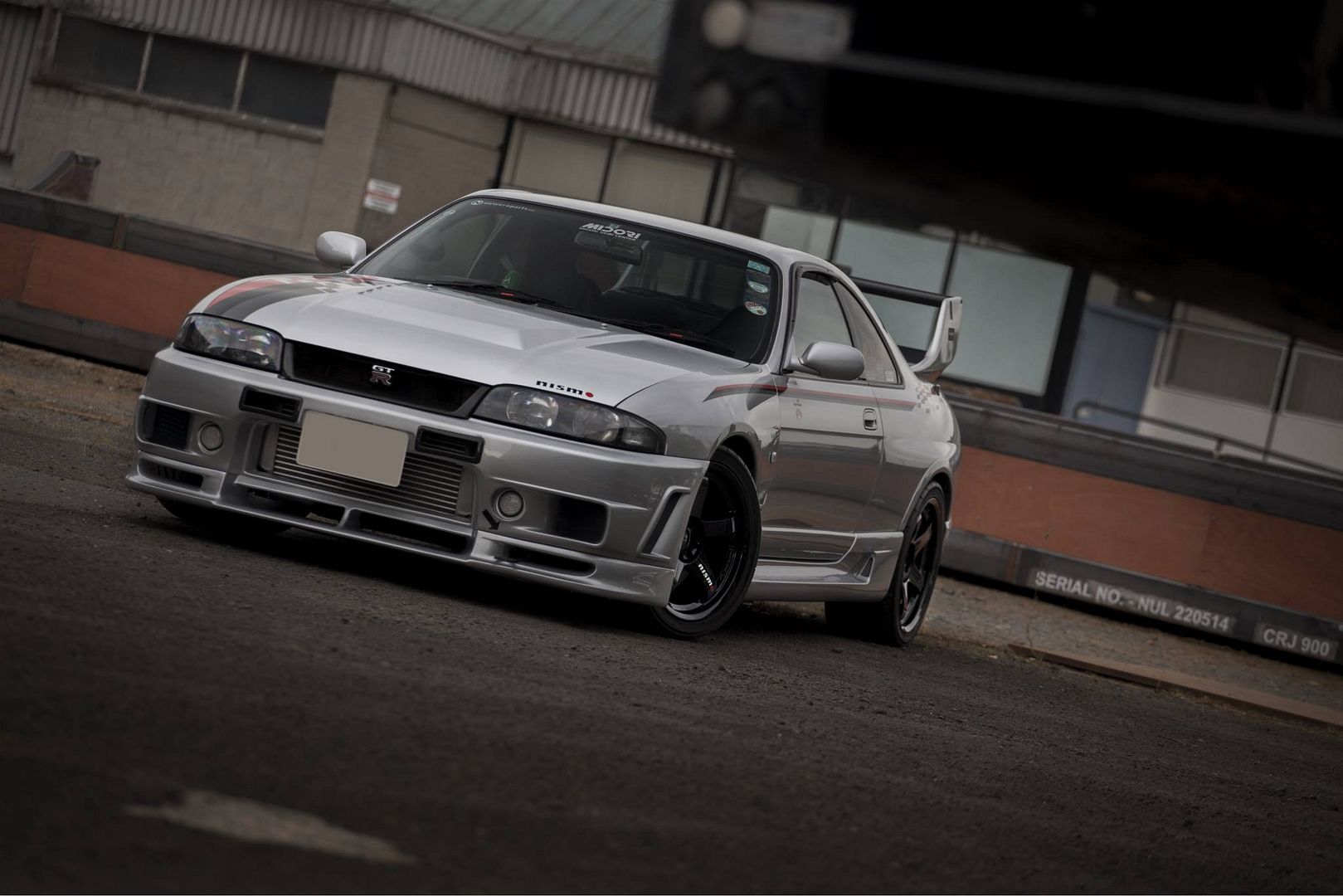 Tom especially likes original Nismo parts & we've helped him source those available and some of those not. His GT-R pretty much already has every Nismo part on and for the engine it'll have them too in due course - or better.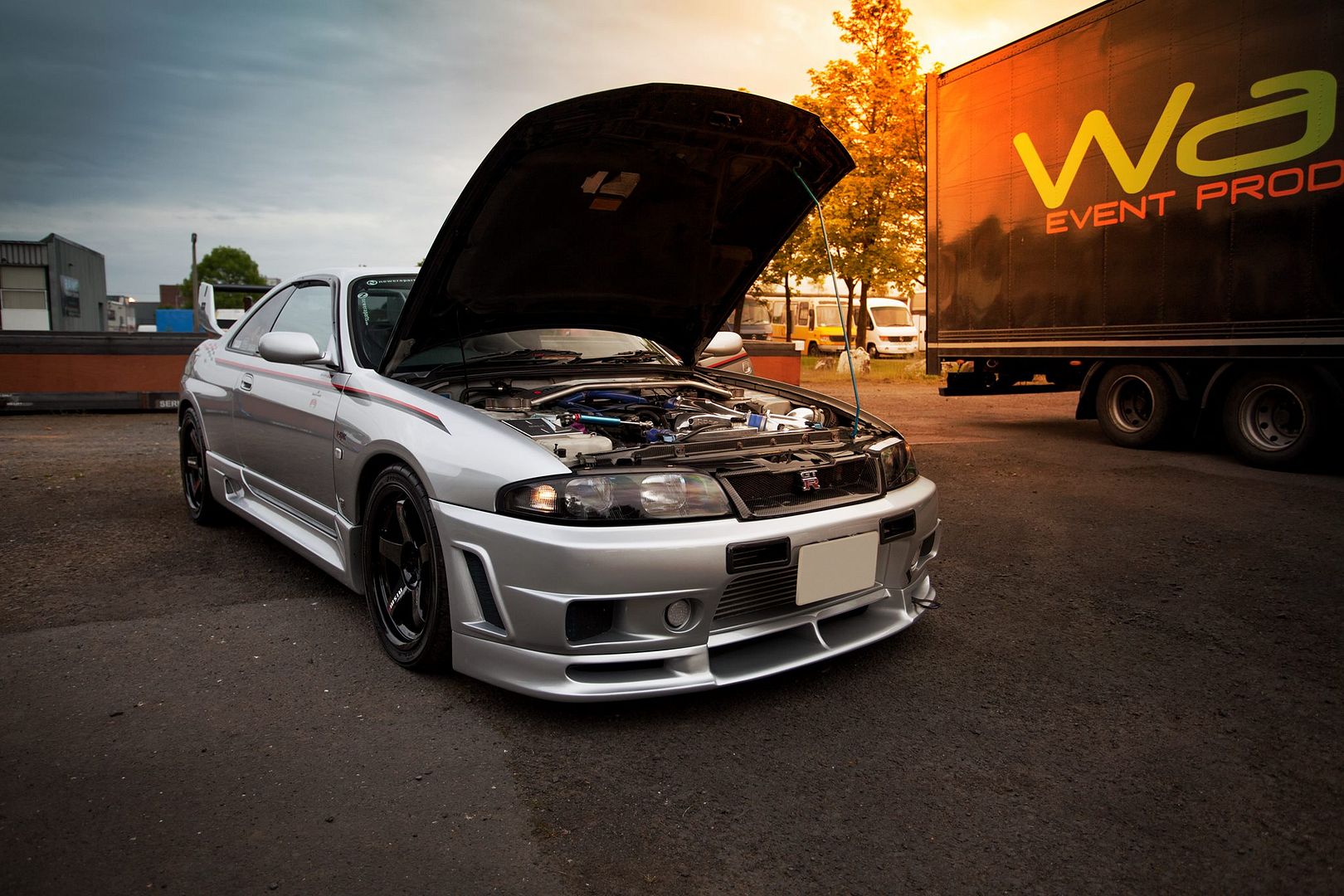 We had Nismo clocks made with 2 scale range, which look exactly the same as the original km/h clocks available in Japan.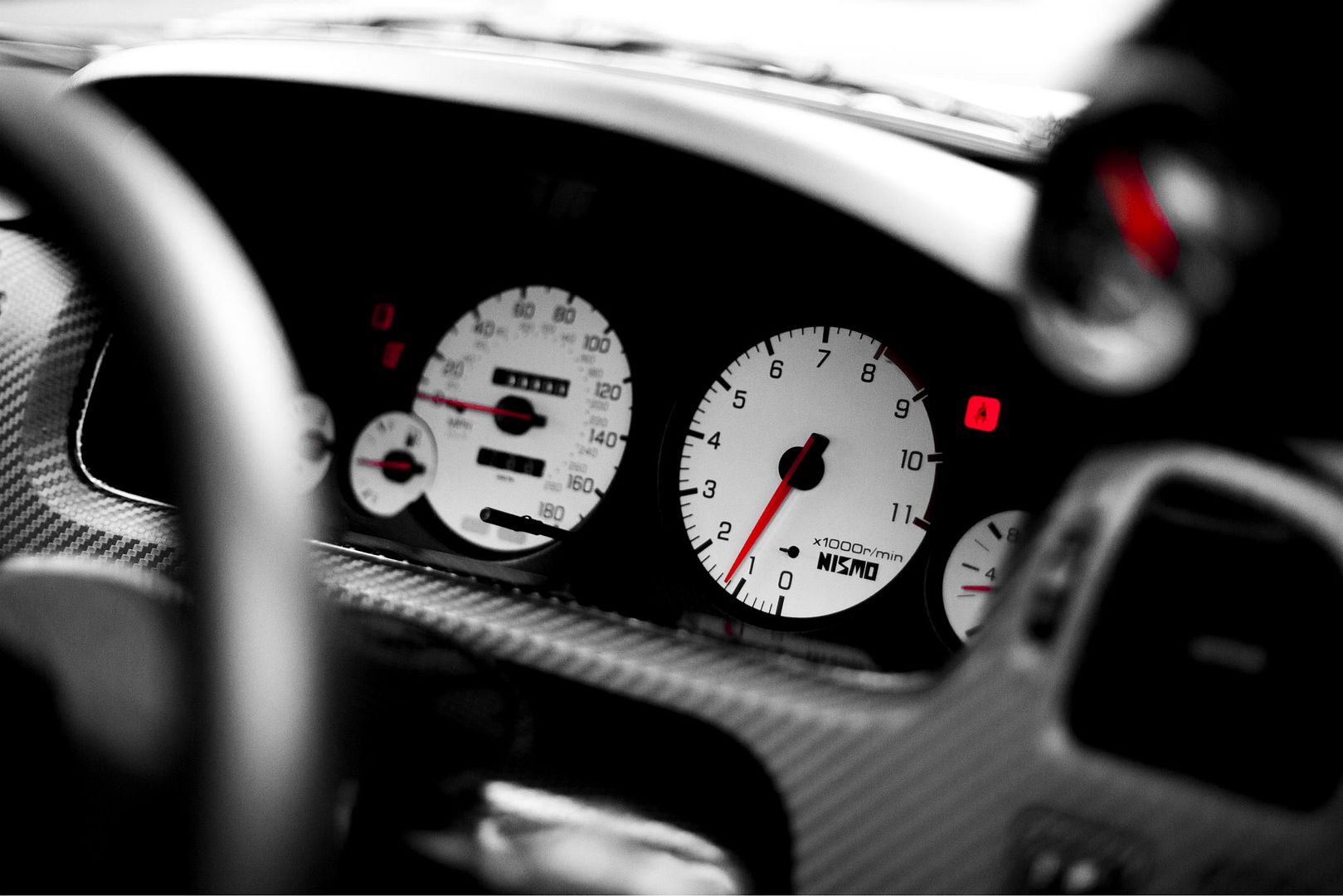 His focus has been to make an R33 of the mechanical standard to which Nismo would have made a Z-Tune. So far the engine hasn't yet received the attention it deserves, but that's the next focus courtesy of RB Motorsport. It'll be a high response forged 2.8, probably with V-Cam making around 550 bhp. Nothing over the top, as it's a road car only.
Tom liked the original interior as he sometimes carries family and so he had the seats re-trimmed in Nappa leather with Bride gradation cloth we supplied. We even found him a near new Nismo original steering wheel and boss. Note the carbon laminated panels on the seats too.
Naturally there's Nismo floor mats lurking under the grey one used for protection.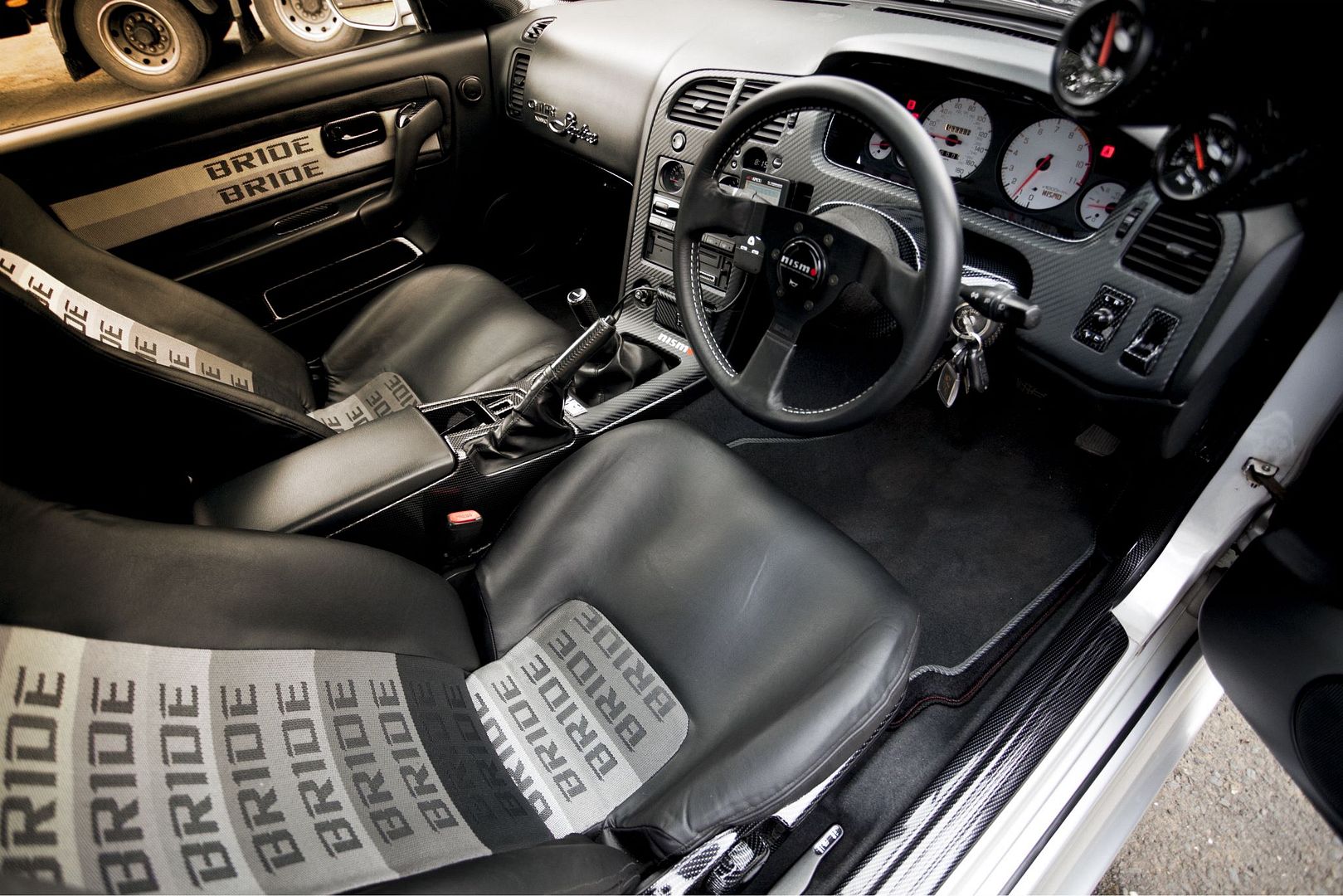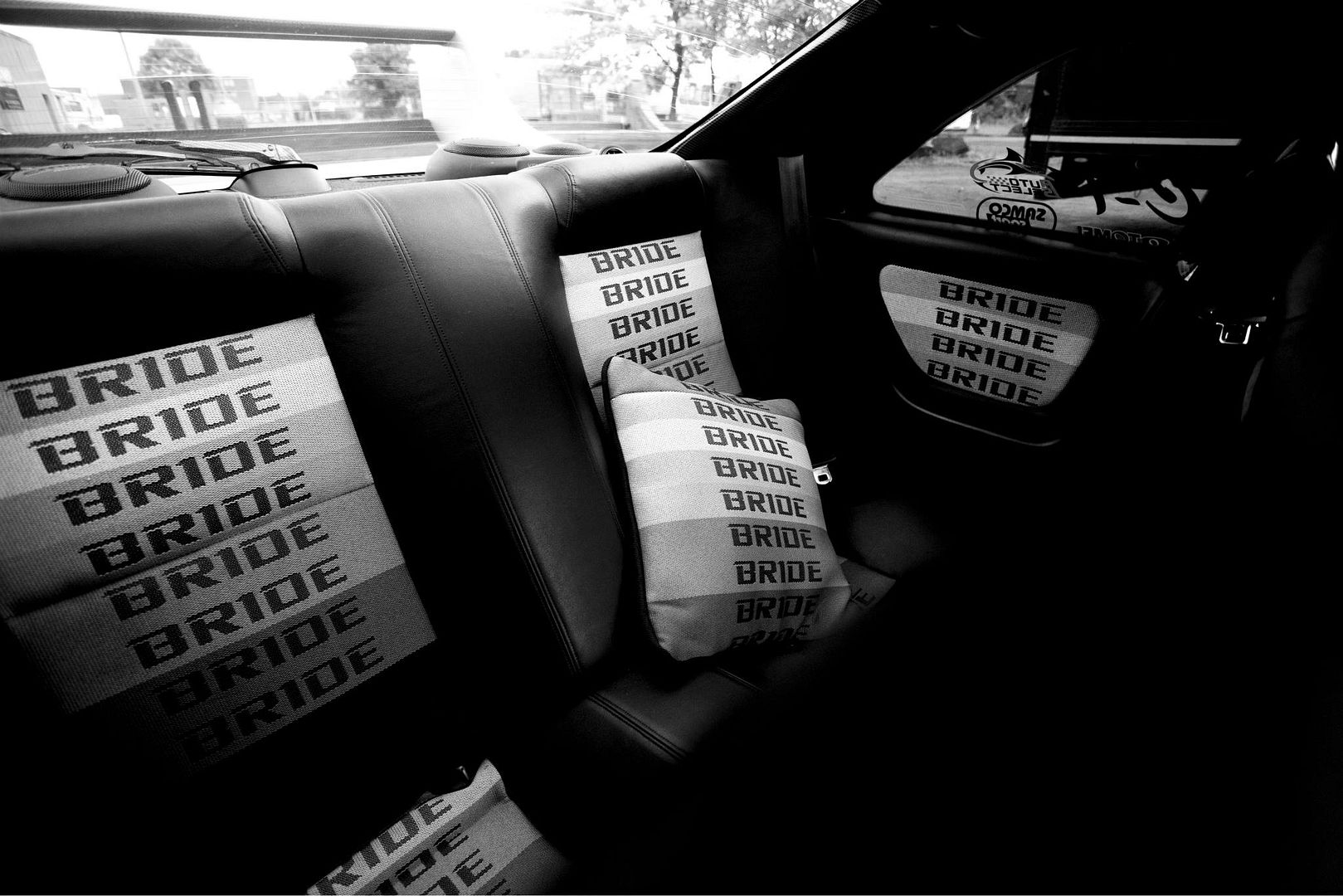 Note the Nismo component here (Also fitted between the front chassis legs) - Tom has also confirmed this made a vast difference to how the car feels & drives.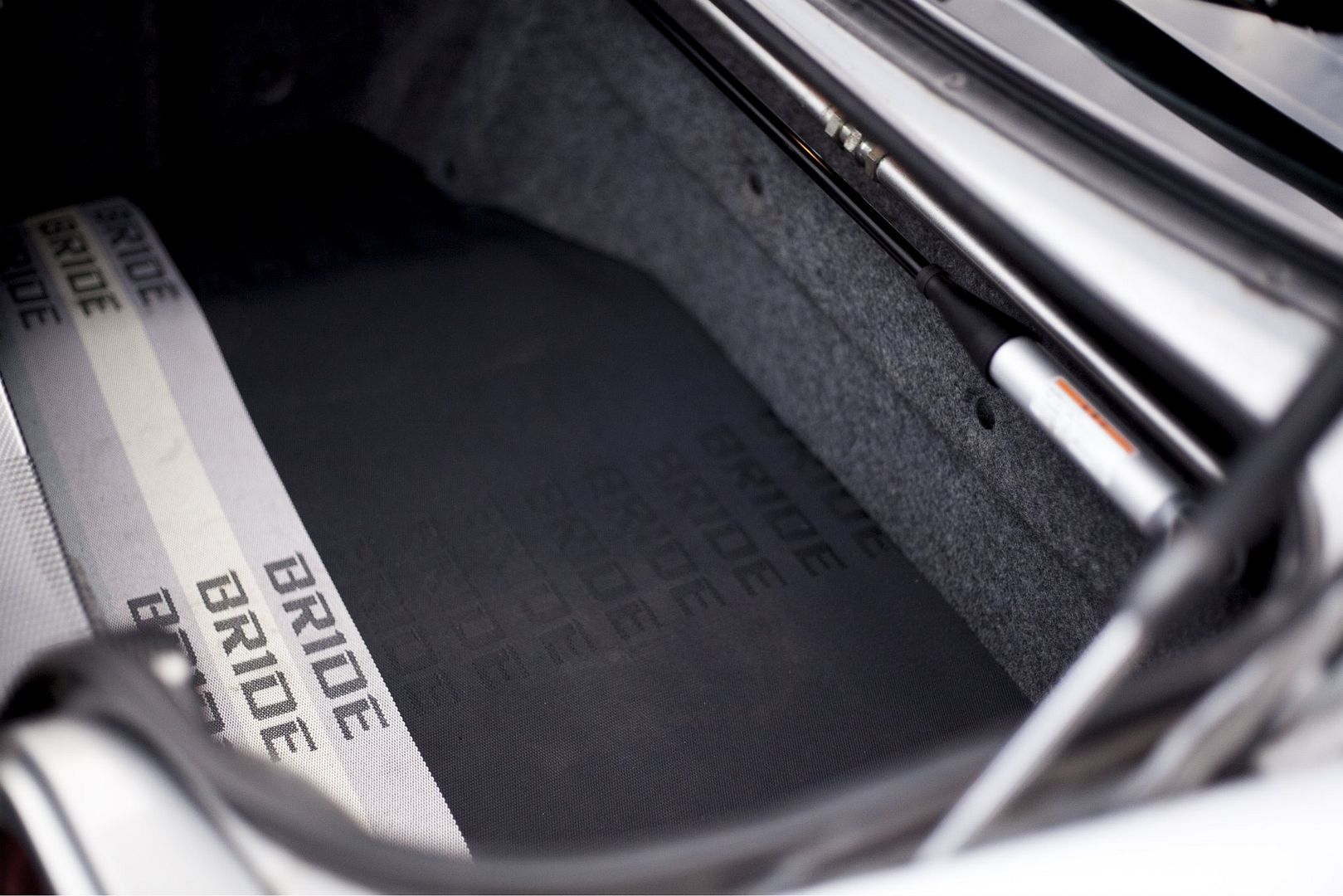 Although it started out as a mint low mileage car, the headlights were UV faded, so we got him some brand new ones which freshened it up nicely.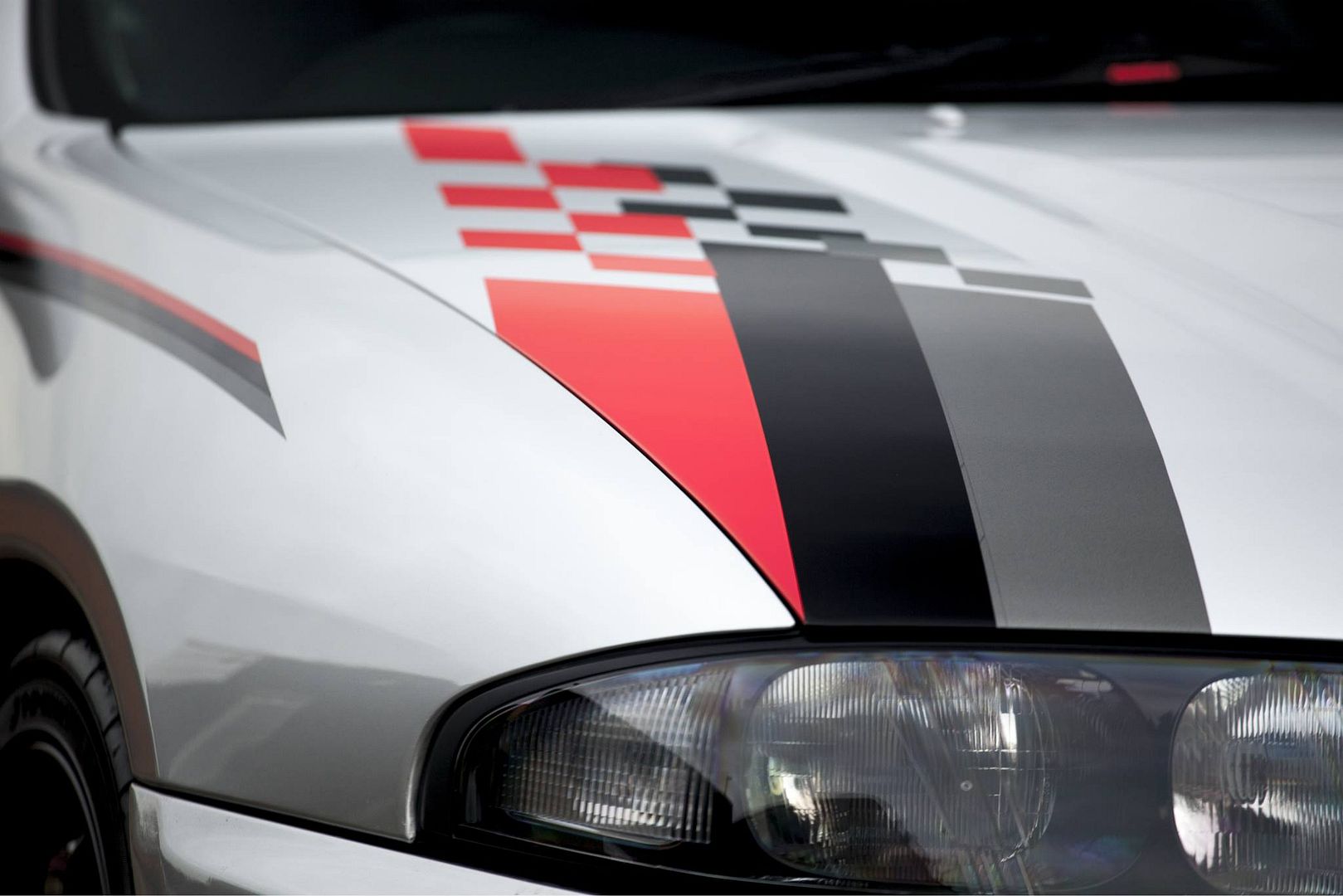 A Carbon Grille compliments the other carbon accents on the car.
The Nismo Z-Tune style bonnet grilles were professionally blended with the original aluminium bonnet. Apparently these are perfect.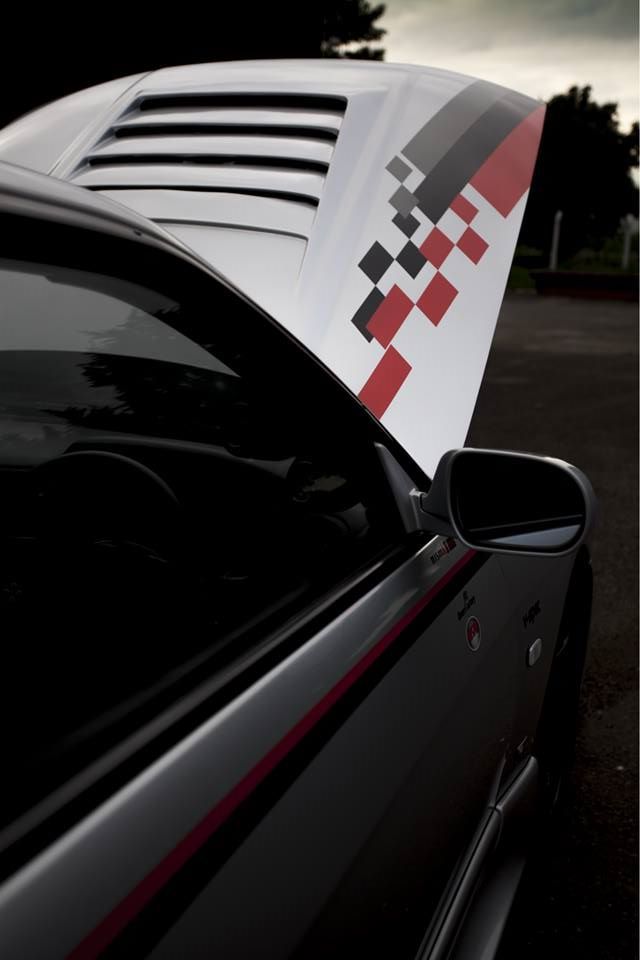 Genuine Jun Auto rear wing, with Top Secret Diffuser. Exhaust is Tomei Ti with Ti Decat & Midori front pipe....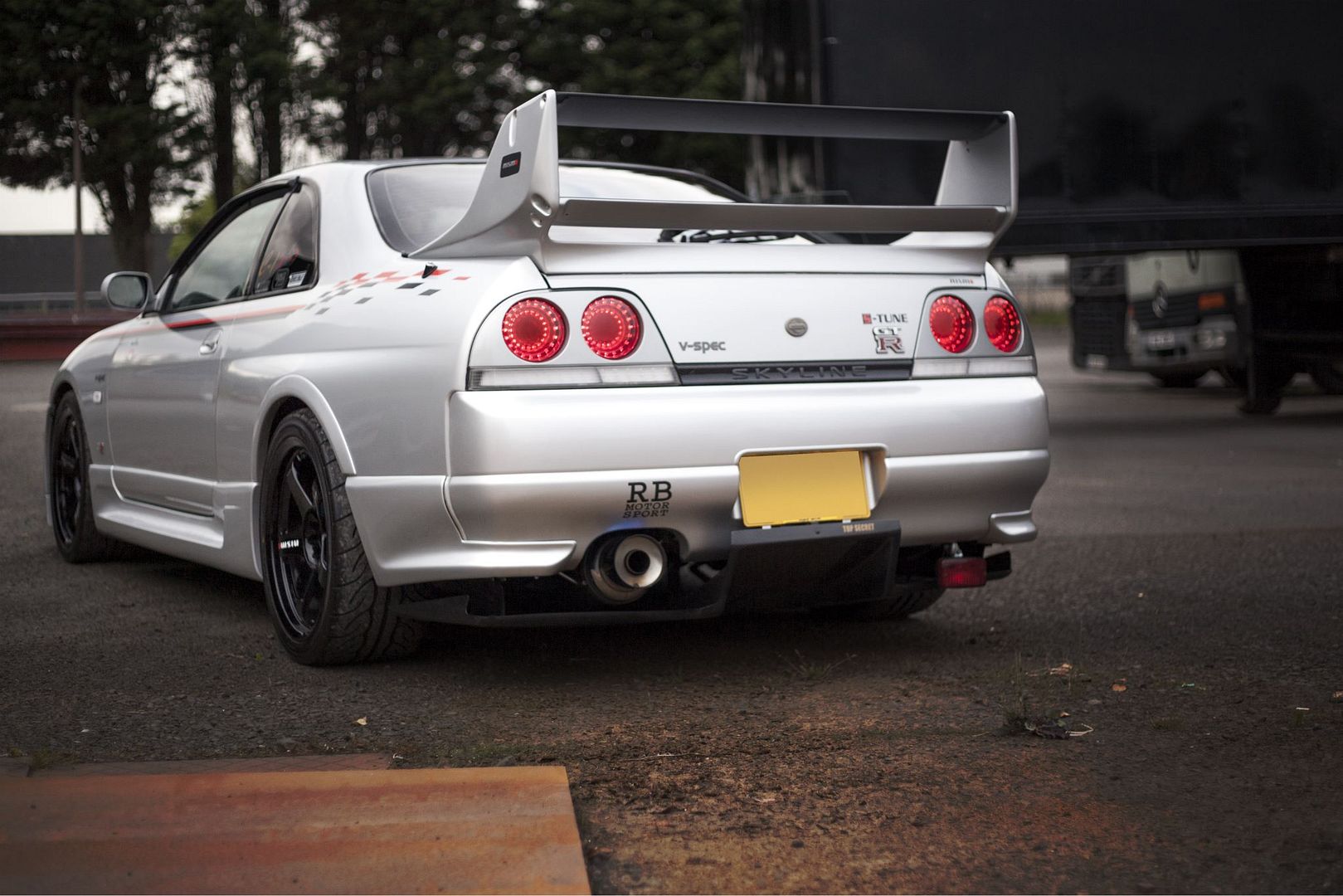 We had these lights made especially, in the Nismo original pattern as fitted to 34's, but the lights may be coming back to us for a fog-light modification to be mounted.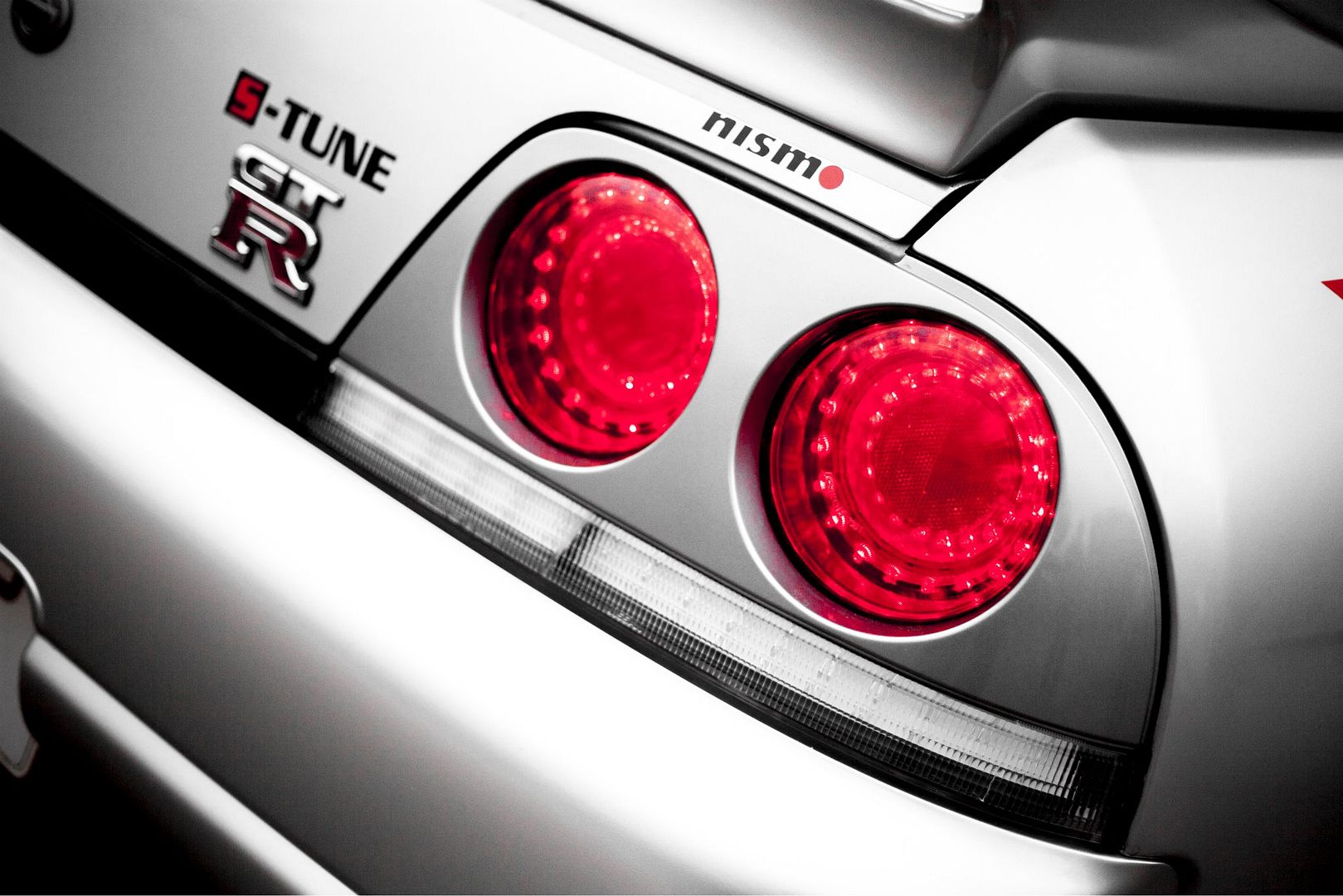 The engine bay is the last part to get attention although there is Nismo S-Tune suspension and a front tower bar (Omori Titanium). There are some changes we'll be helping with, mostly cosmetic. Kadir bought Tom's previously fitted Mine's Titanium brace from him.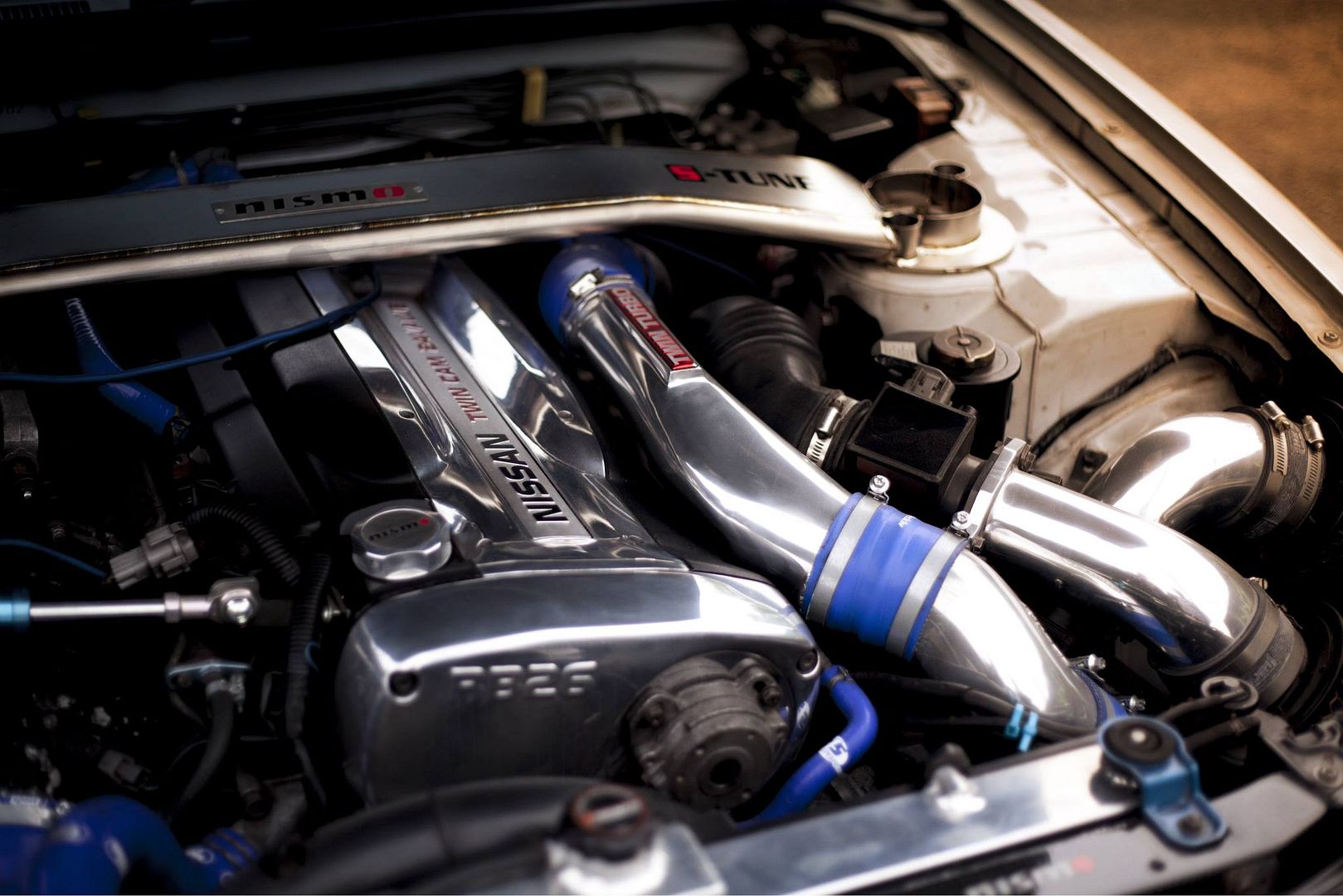 A Nismo Intake piping kit and Plenum are waiting to be fitted along with other top quality parts. It will probably be getting a full 6 speed Getrag conversion from Nismo too.
Not a bad effort so far... If there's interest I can update when we have more pics of Tom's stunning R33 GT-R as it continues to develop. :bowdown1: