I am not 100% sure yet, but i am testing the waters atm....
Most of the history of the car is in my Project thread so please read it before asking any questions
The car runs around 680bhp 750NM torque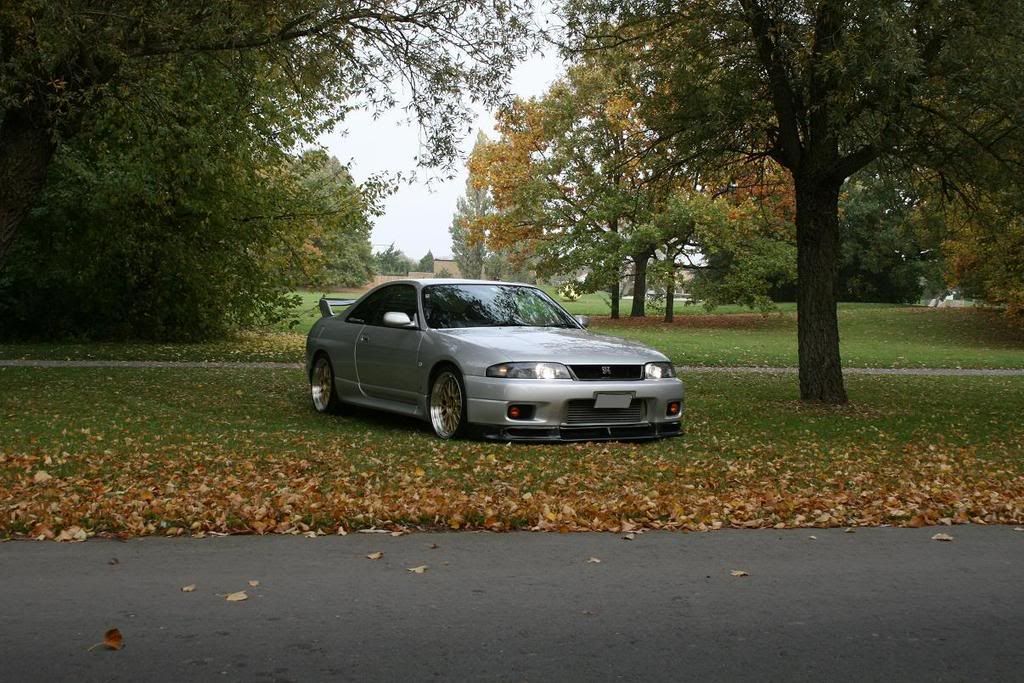 1995/5 R33GTR KLO silver
Imported from Newera in 2006
Undersealed before it was shipped to Sweden
Never been driven in the winter, and always parked in heated garage.
Car got a fresh repaint in 2007, old paint was thin and a lot of scratches.
The car has had a small accident, with a small dent RH front and RH rear.
So there was installed brand new Nissan items, RH front wing, Front bumper , Rear bumper.
Used headlight. Dent in rear was repaied.
No rust, not even a sign on the towers.
New engine has done around 6000km, with one track day.
Price: Have no idea...give me an offer around 40.000£
Body spec:
Standard body kit
Knight-Racer carbon front splitter
Autoselect rear spoiler blade
EPRacing Carbon grill
BBS LM 18"x10" with new Goodyear F1 assymetric 265/35/18
Nismo locking wheel nuts 20ea
Suspension spec:
Aragosta Topline coilovers
Nismo stabilizier bars front and back
Ikeya Formula Traction rods
Ikeya Formula Camber arms
Ikeya Formula Front Camber arms
Ikeya Formula Front Tension rods
Alcon 6 pot Mono blocks
Alcon 355mm rotors
DS2500 pads
Standard rear brakes
Endless pads
Cockpit spec
Keys sterring wheel
Keys Gear knob
Quick release hub
DEFI gauges
oil temp
oil press
2.0bar boost
Wideband controller
Bride GIAS kevlar seats 2ea
Bride seat rails
Takata 3" racing 4 point harness 2ea
Nismo speedo cluster ( installed when engine was finished )
Old speedo cluster reads 94xxxkm as profe of milage of the car
Engine spec:
Mines Titanium VX-Pro II exhaust
N1 block
CP pistons 87.5mm
HKS step 2 con rods
HKS step 2 Crank 2.8L
Topsecret head-polished ported etc
Trust valve springs
HKS 1.2mm head gasket
Sard 1000cc injectors
Hand made billet fuelrail
Aeromotive FPR
Aeromotive A1000 fuel pump
Aeromotive Voltage regulator
Bosch 044 intank fuel pump
Swirl pot
all braided fuel lines
Setrab 25 row oil cooler
Grex relocation kit
RIPS water tank/washer tank
RIPS Catch tank ( not installed yet )
RIPS Fuse box cover
Autoselect carbon cooling panel
Enginebay painted in cars color
HKS Kansai Strut bar
HKS T04Z 0.8 ratio turbo kit- modified downpipe to screamer pipe
GTC big intercooler
GTC Radiator
Nismo Radiator cap
Samco hoses
Splitfire coil packs
HKS Fcon V pro gold v3.2 ECU
Tweenierob maped, with external firm to map in the boostcontroller/voltage regulator
HKS EVC 6 boostcontroller
I might have forgotten something, but thats the basic brakedown of parts i can remember.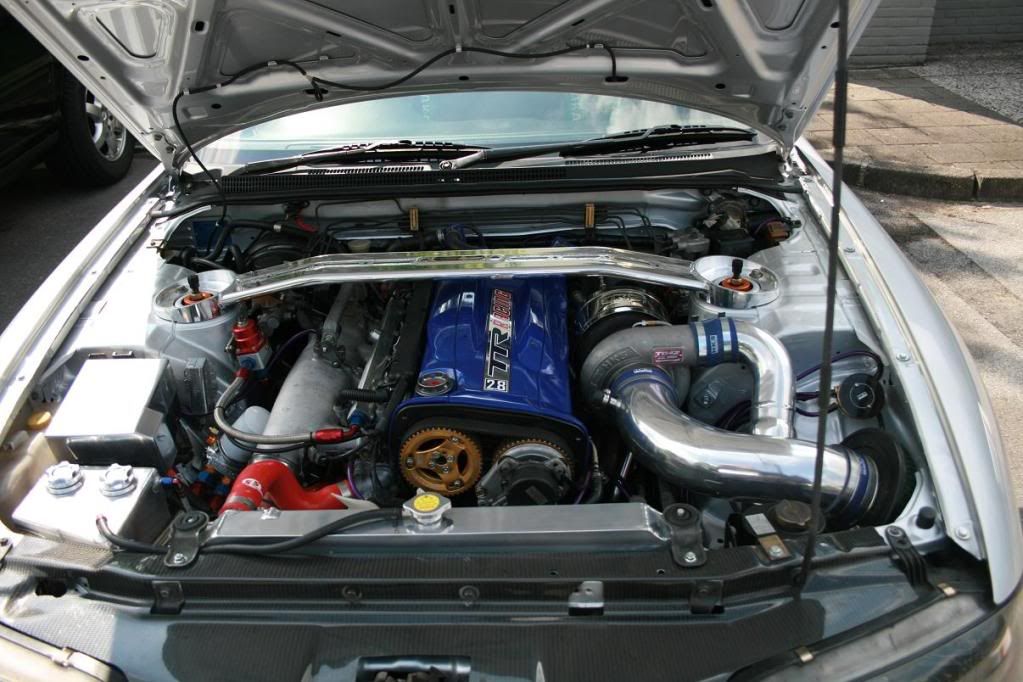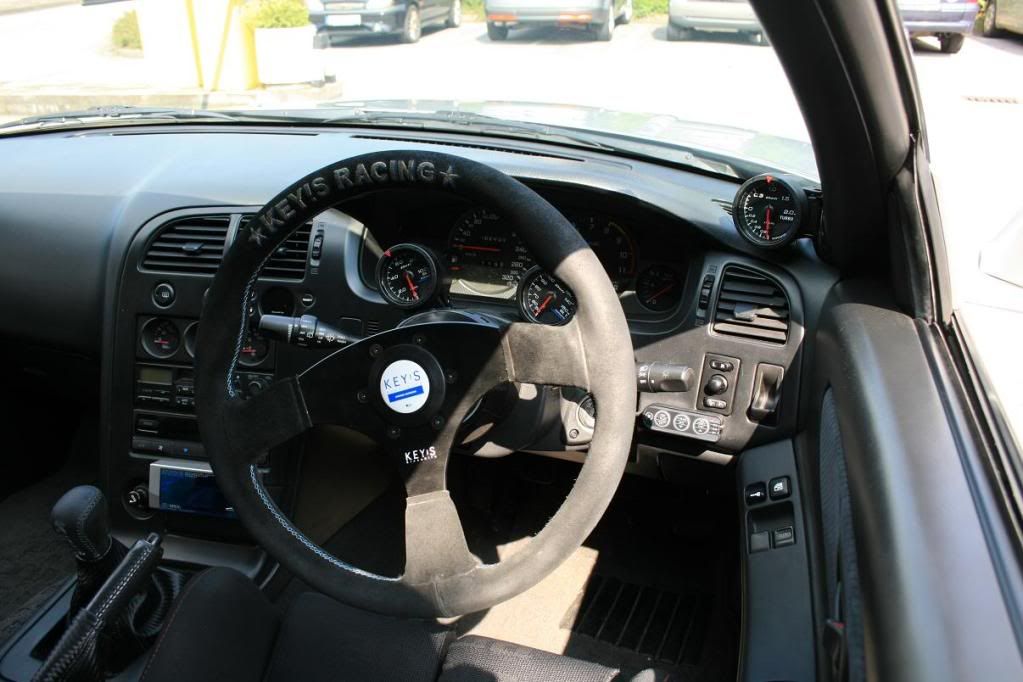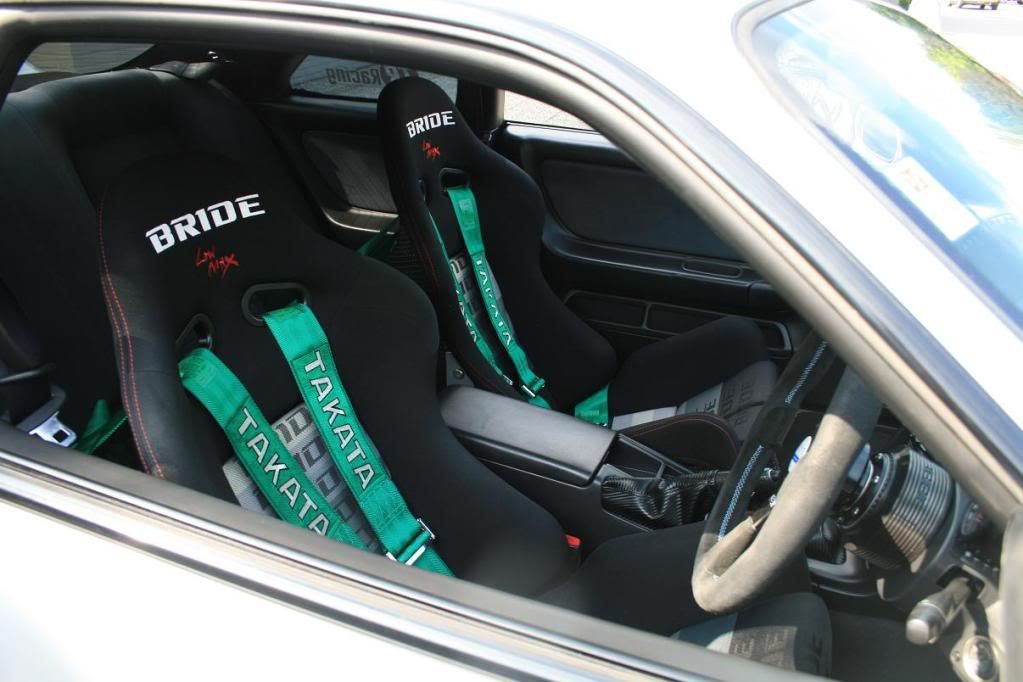 In memory of Rob-Tweenierob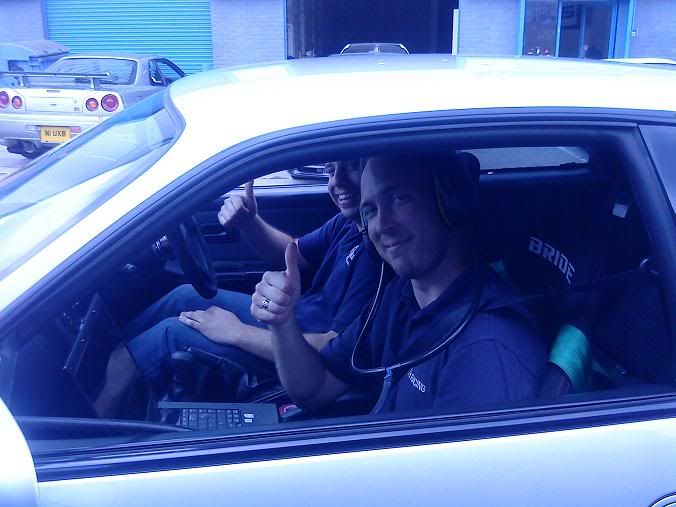 PM me if you have any questions