Discussion Starter
·
#1
·
E39 M5 replica wheels -
£230 delivered or £190 collected
- These are 8.5x18" ET41 (gay et but i do have a full set of 25mm spacers aswell
). They have Avon zz3 rubber allround which have covered about 150miles. There is some curb rash (think i have got pics of the worst)
Wearing Avon ZZ3 225/40/18 rubber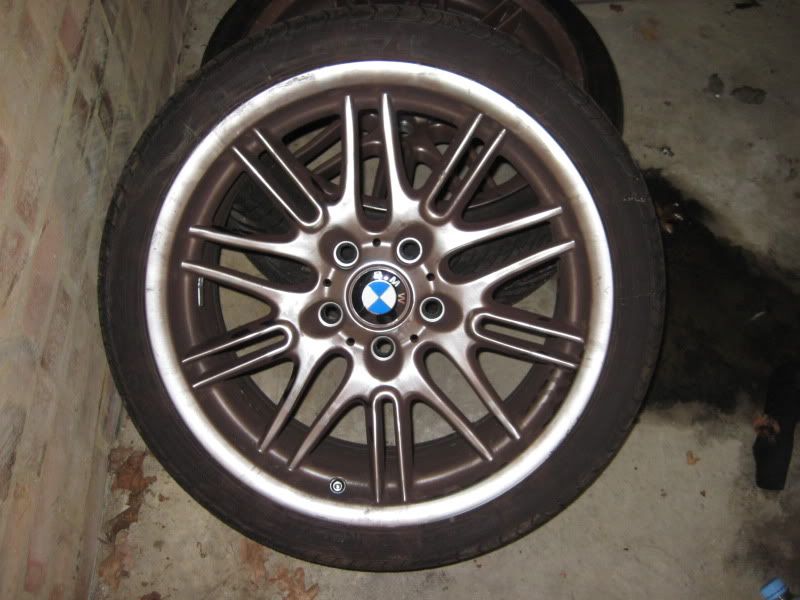 Set of 4, can split into pairs.
Eibach Pro 25mm bolt on spacers -
£130 (delivered)
- hubcentric with all bolts etc.
5x120 BMW fitment Momo Arrows with tyres -
£120 collected -
full set of 4, tyres are 225/45/17 all round, et is about 30 iirc, 2 tyres are miscellaneous ditch finders (good for a proper drifty session) 2 are almost brand new Bridgestone Potenza RE050 which have covered about 150 miles. One looks to have had a repair (will try and get a better pic) but it still holds air and isnt buckled in any way.
The 2 bridgestones cost me about £180 so i would say you are getting a bargain. If your collecting i can also throw in a pair of drift use only tyres too
K-Sport 330mm 8pot bbk -
£500 + delivery
- this kit comes with discs, bells, calipers, mounting brackets, ds2500 pads, braided lines and the bolts/spacers needed to fit. This lot has covered a max of 150 miles and the pads have only just bedded in really. No pad squeal as yet. Phenominal braking power from these.
This kit will fit all E36, E46, Z3 and Z4 except M models and models with 330mm discs from the factory.
SXOC Bulletin Board - View Single Post - k-sport 8 pot brake callipers - are all kits the same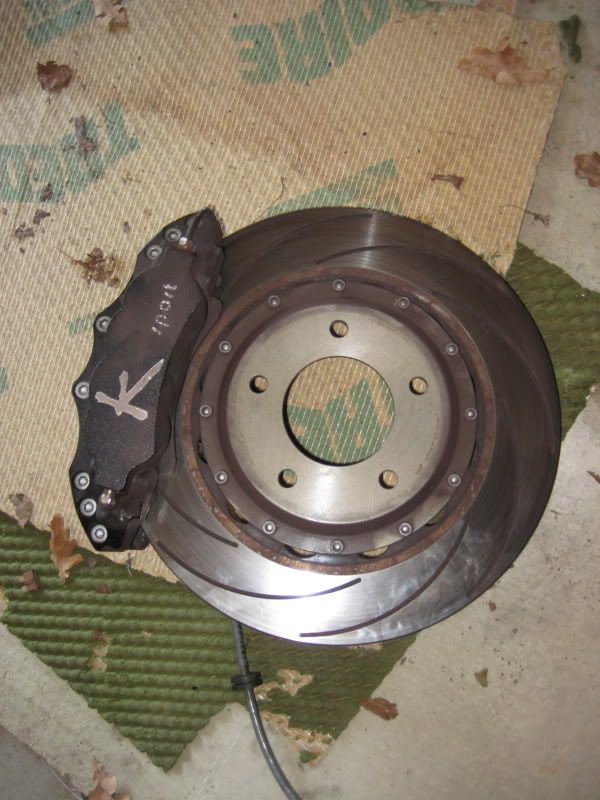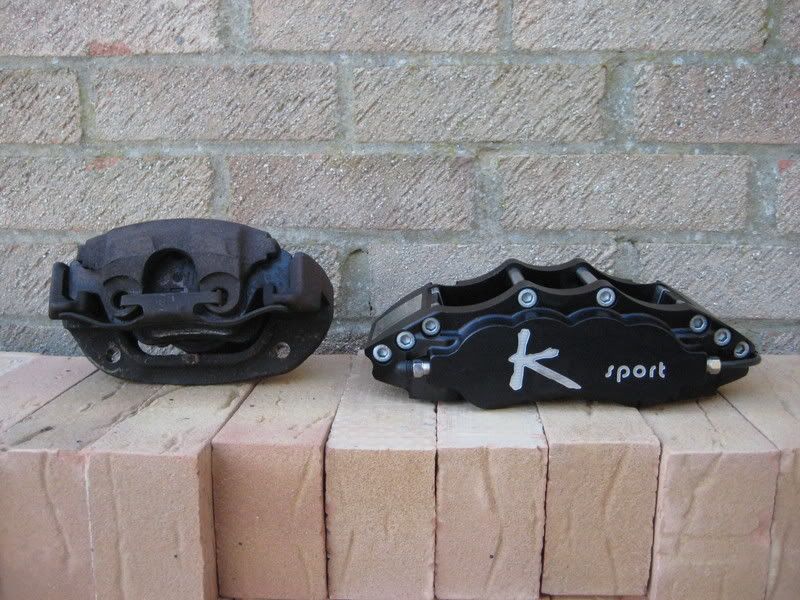 The test fit under 17's