Discussion Starter
·
#1
·
well people, i was about to build another supra for myself (1 year ago) but decided on a R34 GTR instead. Anyway thats old news!
But before i delete my old messages pictures etc i thought i would share this with you all....... ENJOY!!!!!!!!!!!!!!!
a video....
http://i15.photobucket.com/albums/a355/c0wboy/widebody/th_MOV03538.jpg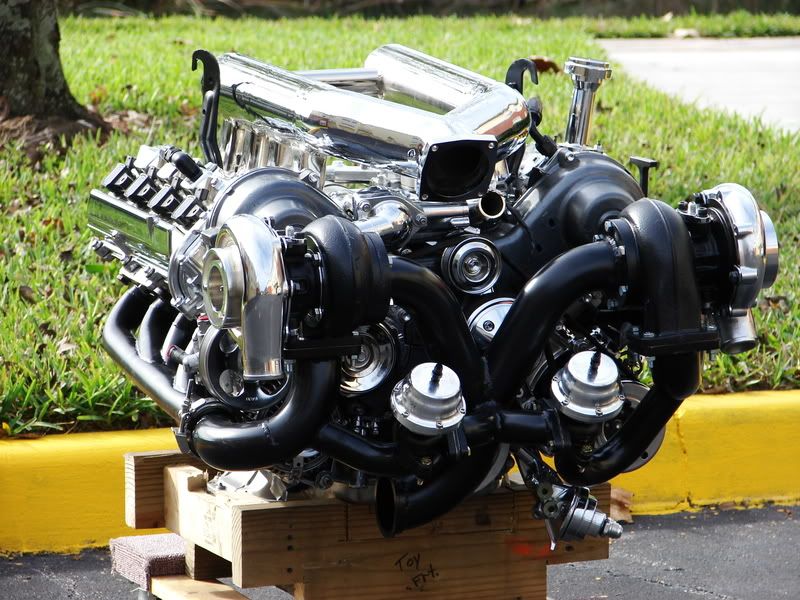 Now im thinking of getting rid of my R34 and going back down this route again.
But im thinking or getting me a R32 GTR running about 700hp and with the left over money rebuilding another supra with this engine! Yummy!
As for spec and cost? well what do you think to this......
.Ross Pistons
...V8 4340 custom rods w/ ARP 2000 rod bolts
...Complete Core Motor
...TTC Performance Cams, high HP grind
...Custom Intake Manifold
...V160 Adapter
...Clutch/Flywheel/
Throw Out Bearing Kit
...Fuel Rails/Injectors Kit
...Valve Springs, standard
...ARP Head Studs
...Cometic MLS Head Gaskets
...Bottom End, Heads Port/Polish, Assembly,
Over All Machine Work
(Estimated)
...1uz-fe Misc. Motor Parts
...Steel Motor Mounts
...Clean low mile core motor
.125" thick stainless manifolds, midpipes, Y pipe, and downpipe.
Flexible staineless exhaust
Downpipe section to mate to Supra catback exhaust
Twin Borg Warner turbos
Twin filters
Twin Tial wastegates
All clamps, couplers, and hardware
All fittings
Power? 1050rwhp on race fuel. Spool is instant and hard hitting
How much? ?? ??? take your best guess for the whole motor supplied with turbos, gearbox plates, mounts etc. Basically a drop in engine!