Discussion Starter
·
#1
·
Hi Fellow enthusiasts ...I would like to show How a step by step guide how we or the collective Self being I set about creating japsalons Veilside E3 car ..this happened over a year ago and was shown at Mersey island JAE..
Created alot of onterest at the time but then came off the road due to a faulty rad cap (possibly) not venting and therefore promptly going er Bang !!
So
having not really seen her for best part of a year I thought I would remind myself how we achieved the end result of what I can only call "The VeilSide legend"
My 32GTR has taken many forms in its life from std when purchased
to this
to this ...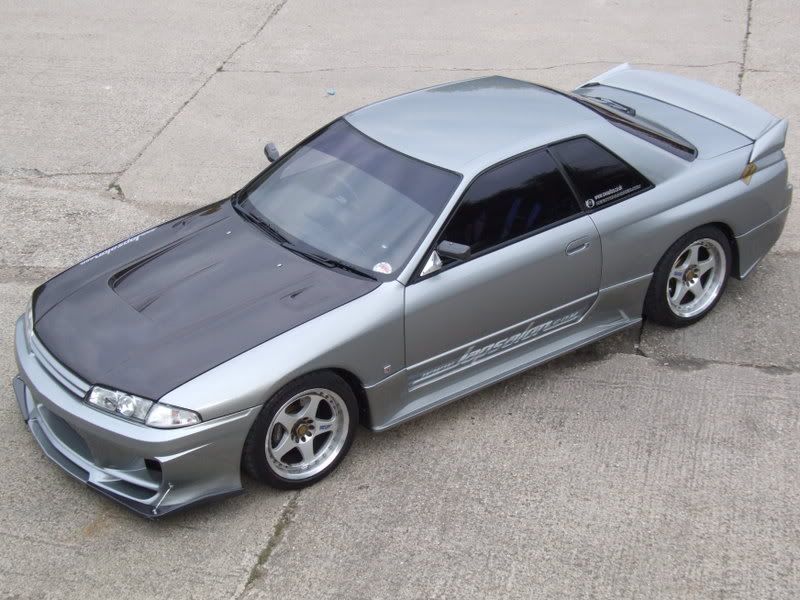 Im a great fan of wide bodied cars pumped out on steroids and it took some time to take the plunge and the E3 kit to be decided on ..
after coms with Yoko in JP soon the last VeilSide E3 kit was en route to me here in the uk minus the rear bumper which I regret and am still trying to get hold of after a year deliberating on it ..an option video i recently watched soom made me realise that it was needed to complete the rear yes the view most see on a day out running this engine at the time running 666BHP and 580 lbs torque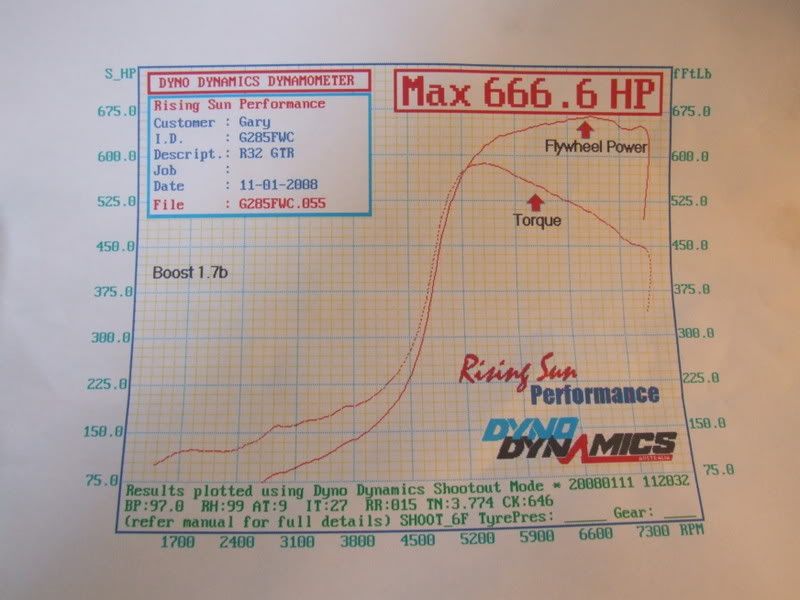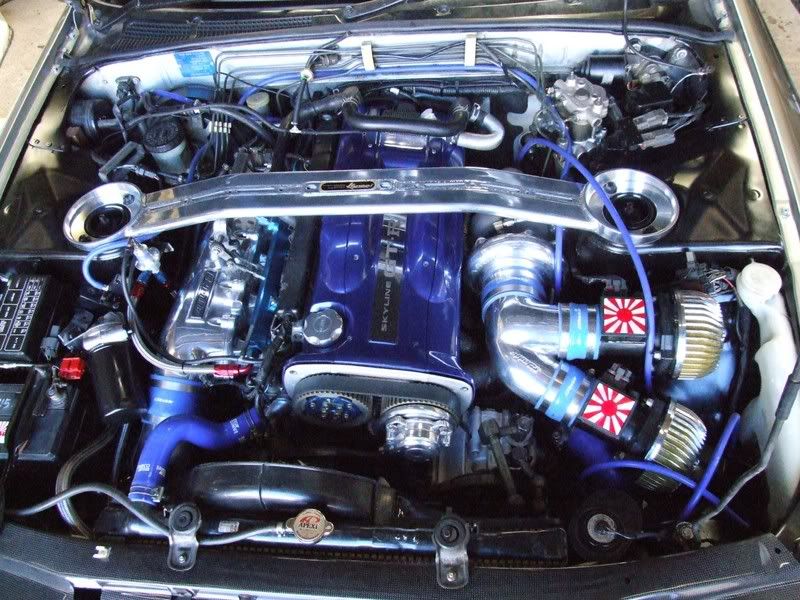 So the first thing we set about as with many of our cars was the rear ..and we soon Offered up the first rear pannel Fender ..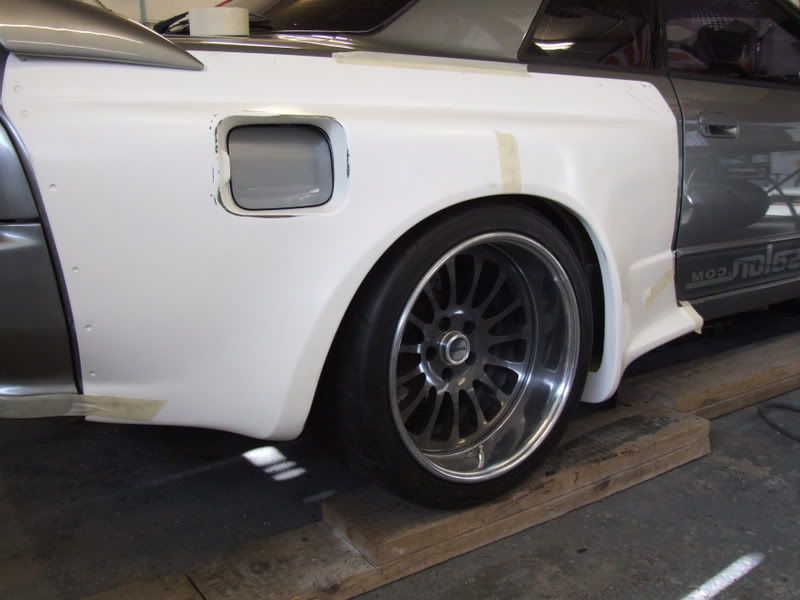 as you can see its wide and I started to think how we were going to fill them arches out !!! not that i didnt know this was coming ..
I was kindly loaned a pair of Wheels from a fellow wide GTR33 enthusiast Stu Williams at SW autos and as you can see how well they worked here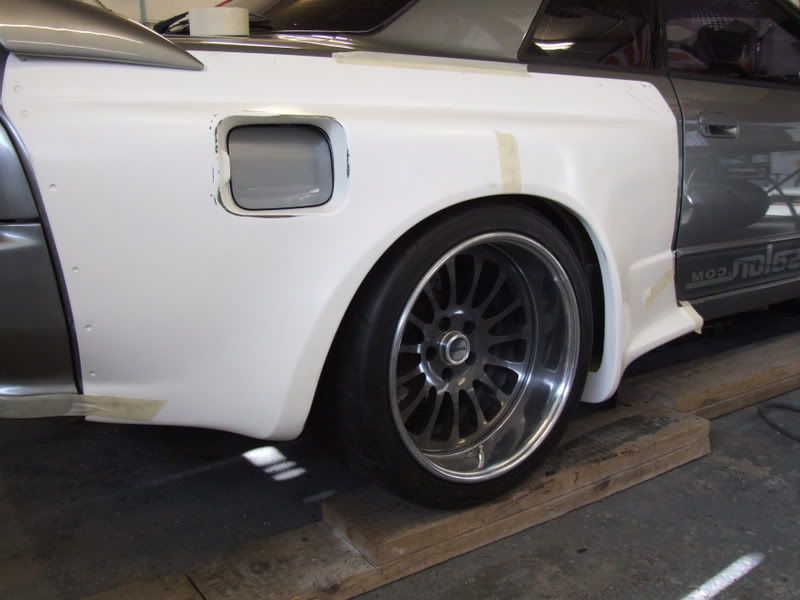 once the trial fitting was done on both the rear arches I had one of thoes moments of madness with the filler cap and although I had the original Veilside item I decided to go for a race type filler ....come back to that in a moment
Running wide wheels ment that they would rub on the arches so We set about removing and welding up the inner and outer skins to allow for this
As you can see the start of the fuel filler cap started there so back to that and the fabrication of this exiting part of the project ..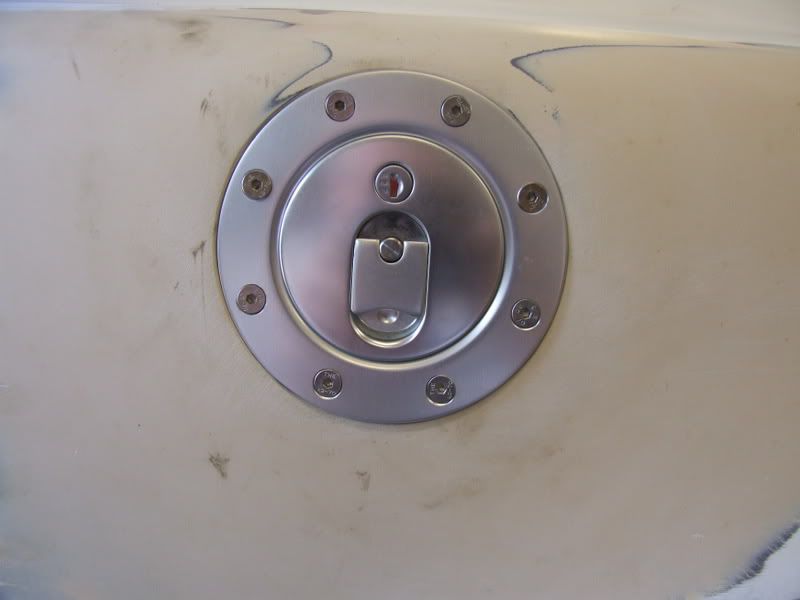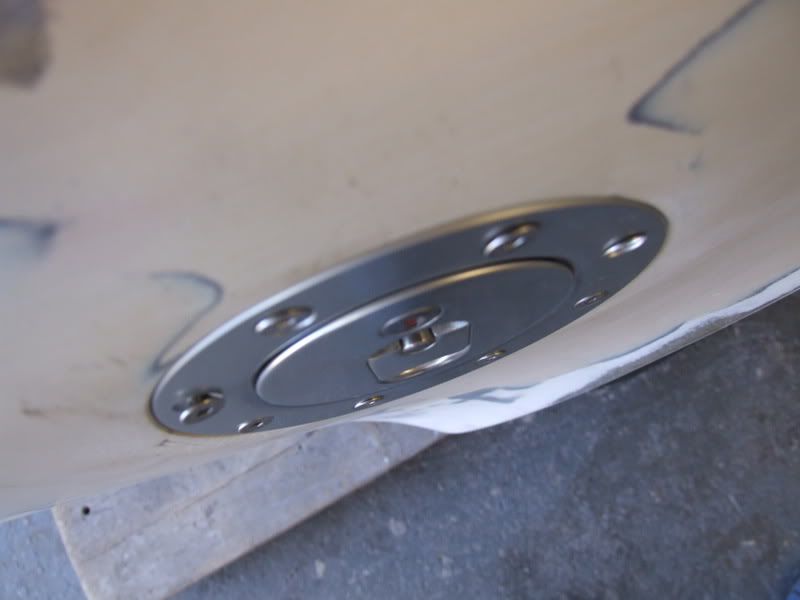 So with the rears blended and ready for high build primer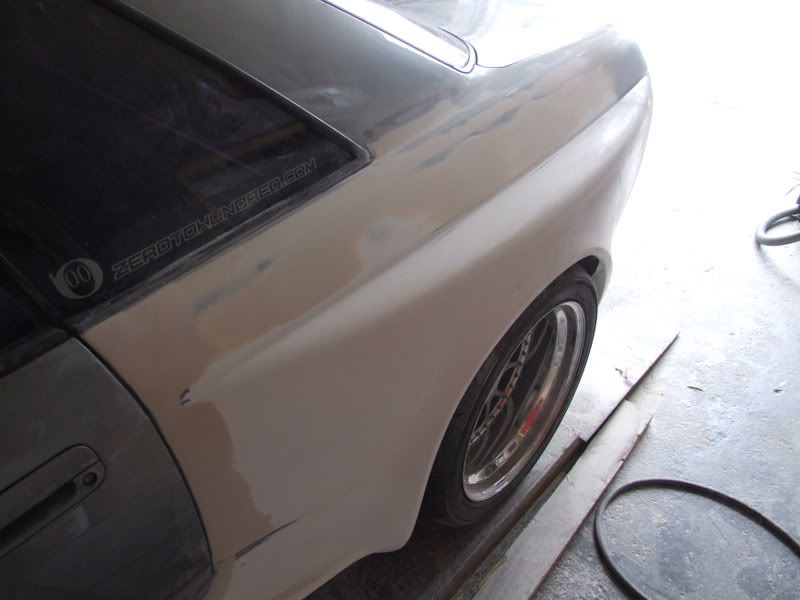 Cupa tea time and Upload