Discussion Starter
•
#1
•
Here are some pics from WTAC this year, there was about a hundred cars competing, let me know if you want any info on them
This is the MCA suspension S13 "Hammerhead" driven by Earl Bamber (NZ)
Makes about 760hp, and was second overall, and fastest 2WD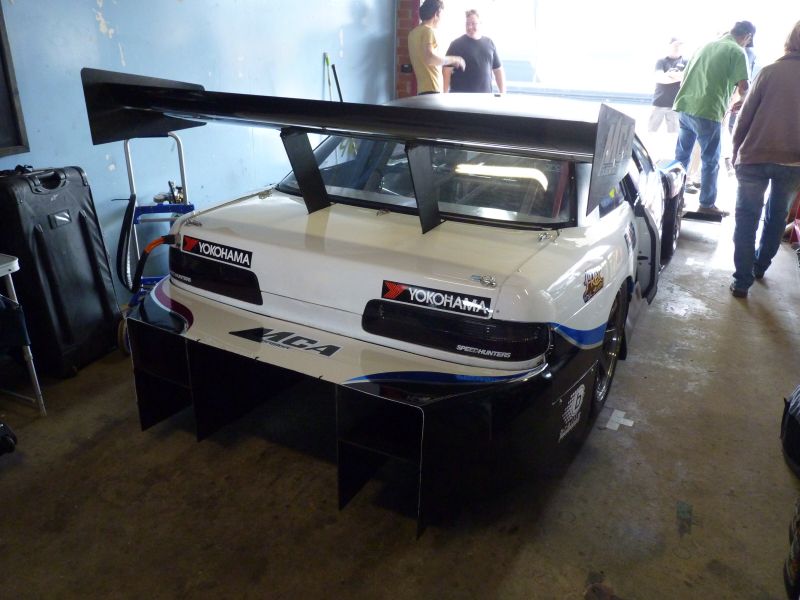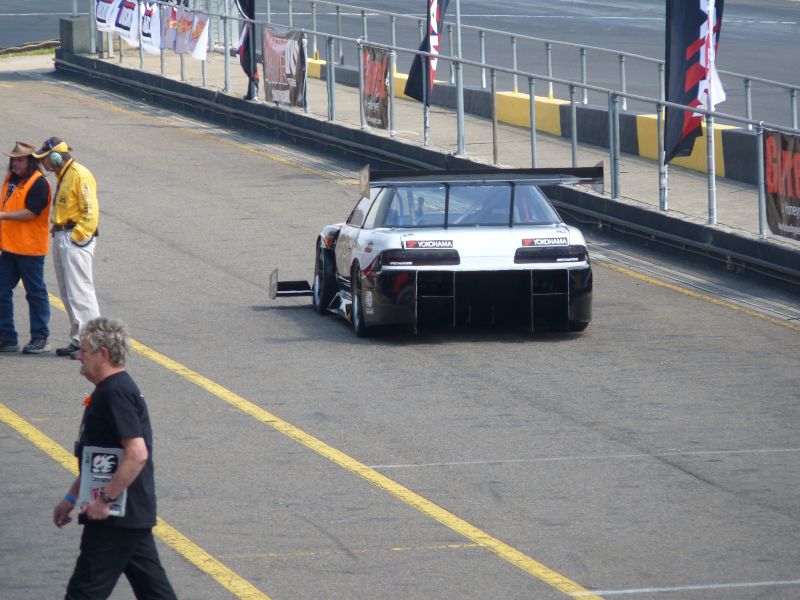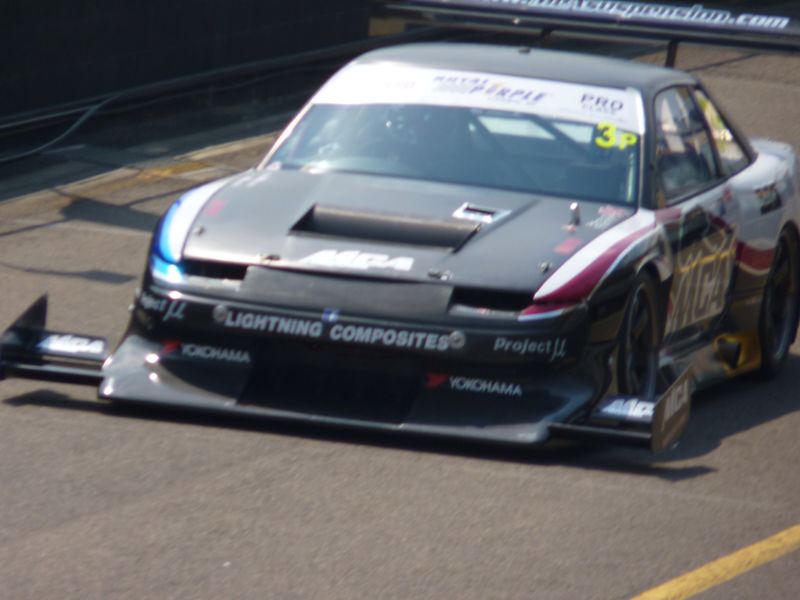 Here it is without the nose on, that is Earl speaking to Barry Lock, Ex-McLaren Aerodyamist, he designed to aero for it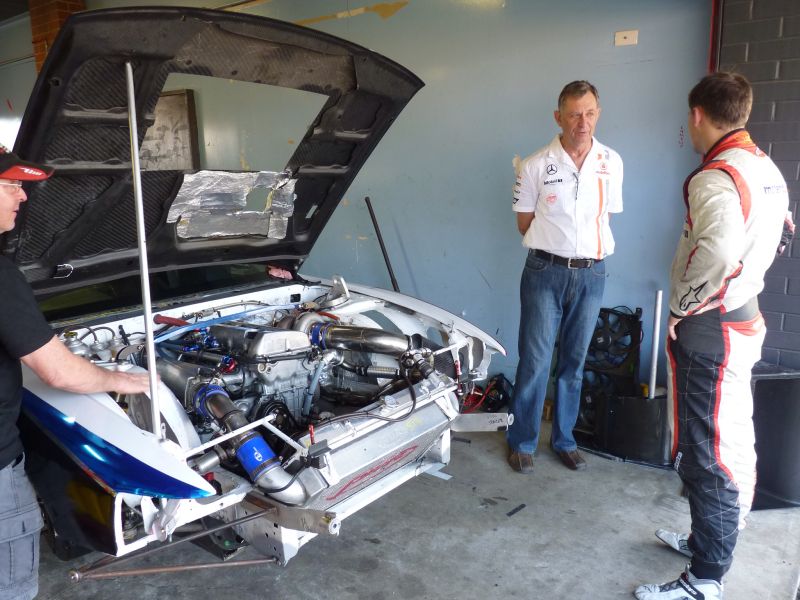 This is the Evo 9 they call "Nemo" it won last year, but only managed 3rd overall this time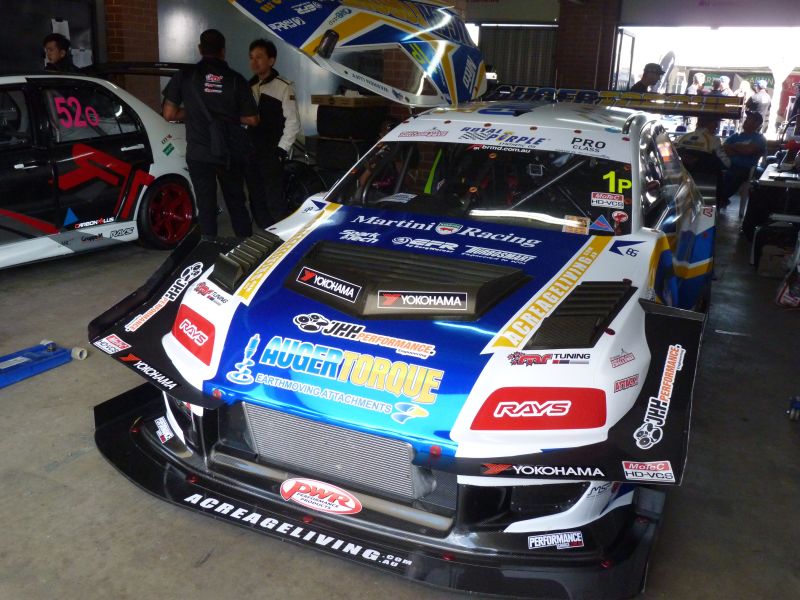 The car Tarzan was driving, the Esprit NSX, very new car in development, and they were struggling for grip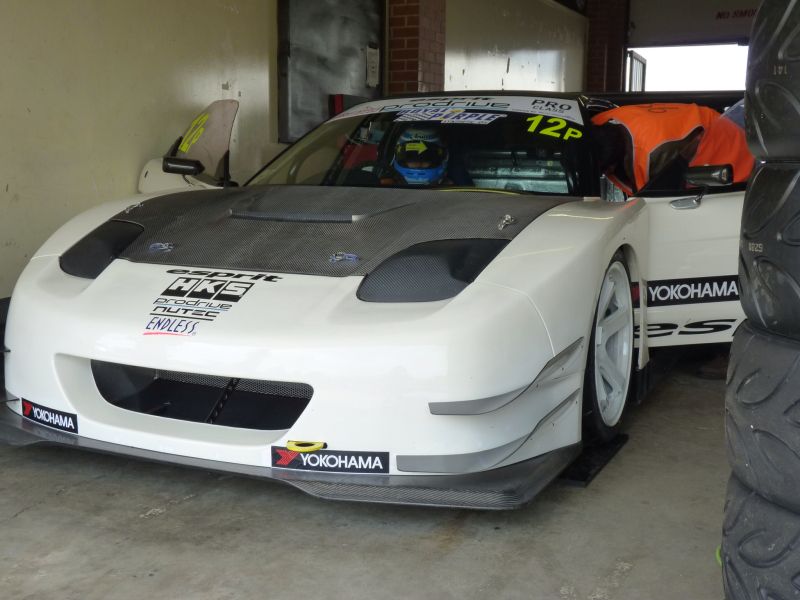 One of the cars that Nob Taniguchi (Prob the most successful driver in Japan at the moment) was driving, the Top Fuel S2000, not sure on power, but at least 650hp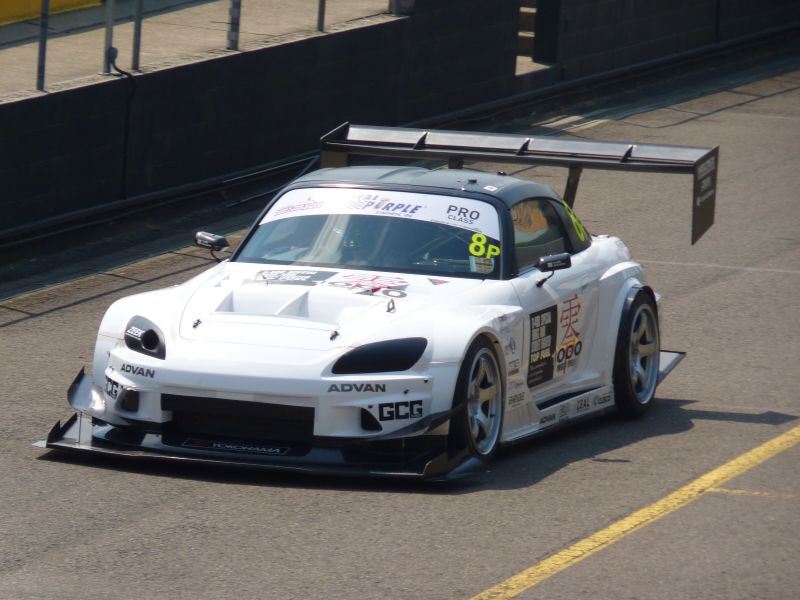 And the other car he drove was the RE Ameniya RX7, this was a 3 rotor turbo, sounded like a GP car at full revs!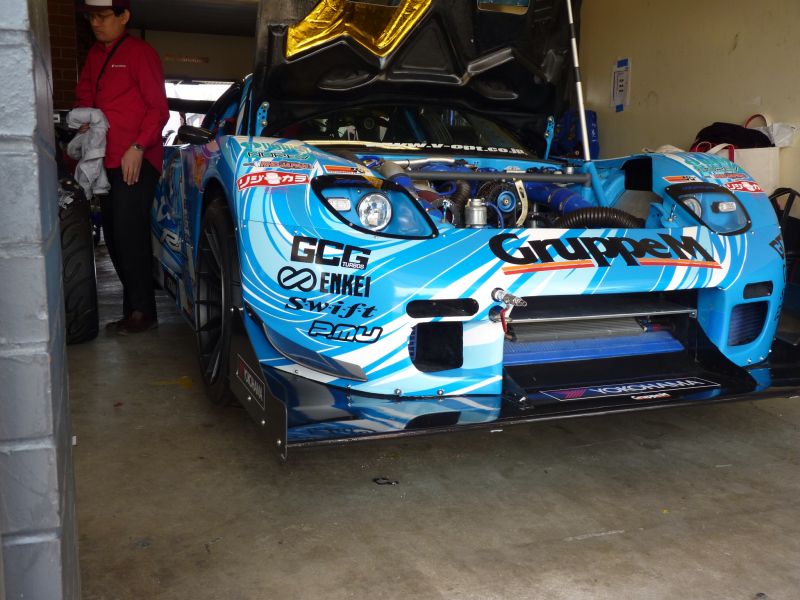 This was the winning car, the Tilton Evo 9, this had just arrived back from Voltex in Japan where they spent a reported 30,000 pounds on wind tunnel aero on it!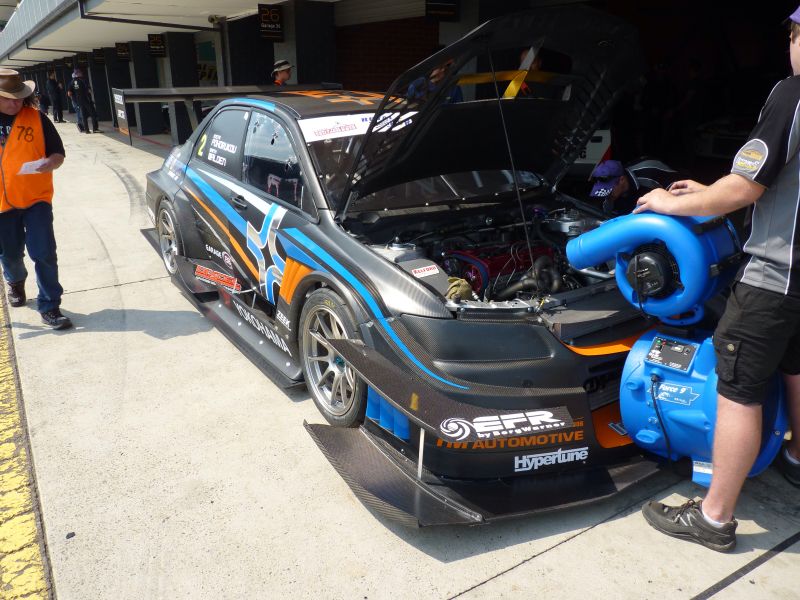 Under Suzuki's S15, this finish 4th overall for the second year running, runs about 800hp out of the little SR20, his is the lap record holder for Tsukuba now, beating the long held HKS R230 car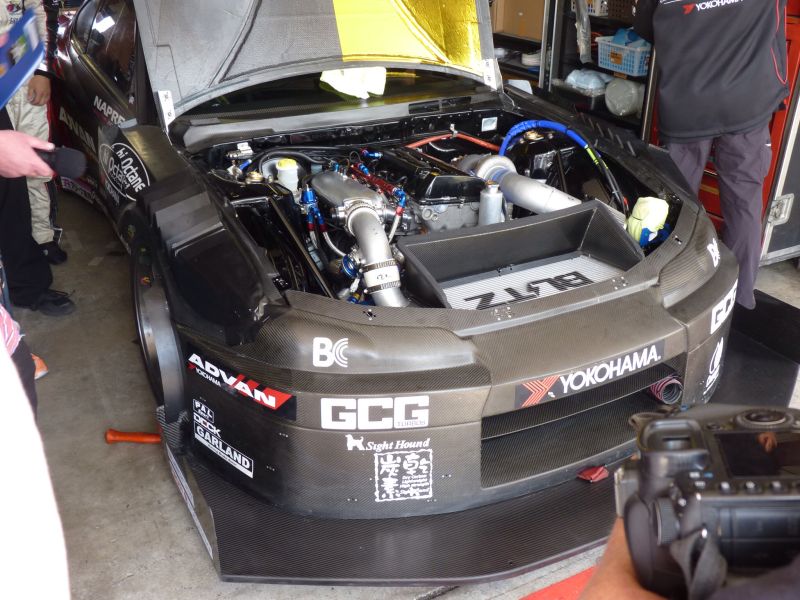 Prob my favorite car (as it almost could still be street car) was the S15 of the Suttons, this was beautifully build, but still brand new, so some development yet to be done with it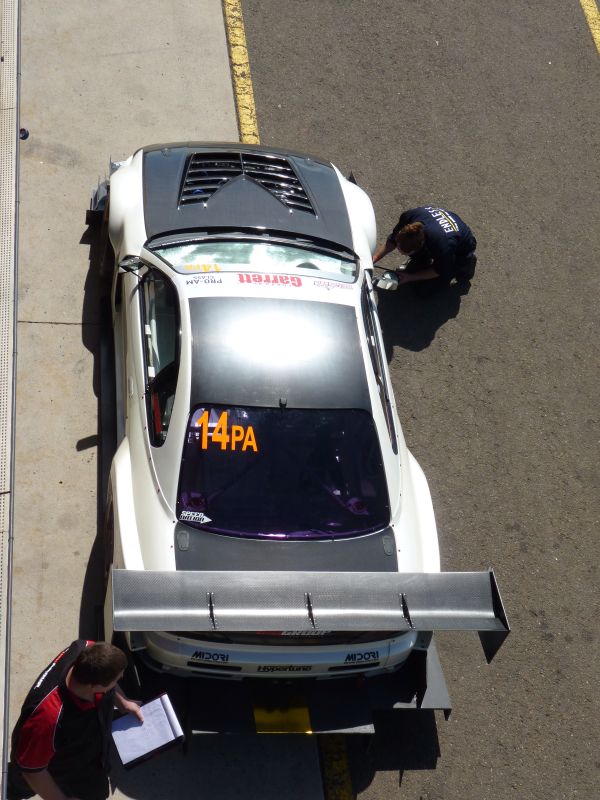 This is Andrew Brilliant fro USA, Mitzi Eclipse, FWD class, they had to replace/repair the gearbox on the first day, so we didn't really get to see the full potential on this car, Andrew did the aero on the Aussie built Nemo Evo.
Quite possibly the noisiest car there, the 2.6lt NA Honda Civic "Mighty Mouse"
I quite liked this thing, Dihatsu Charade with a Honda turbo motor.....:chuckle: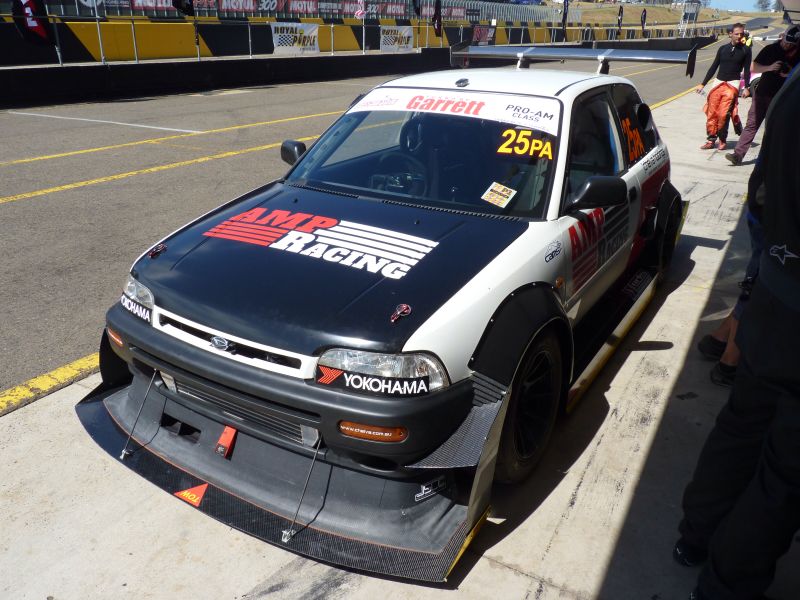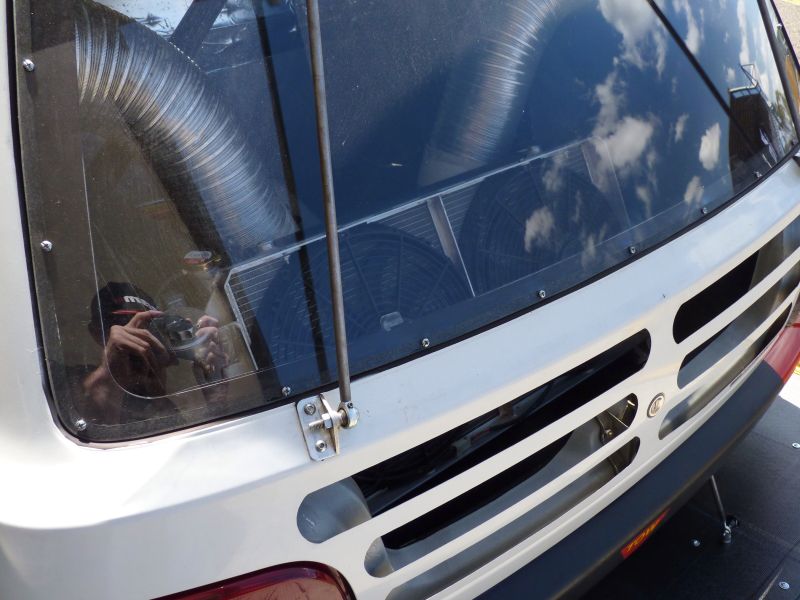 Not a ton of Scooby's there, but this on was fast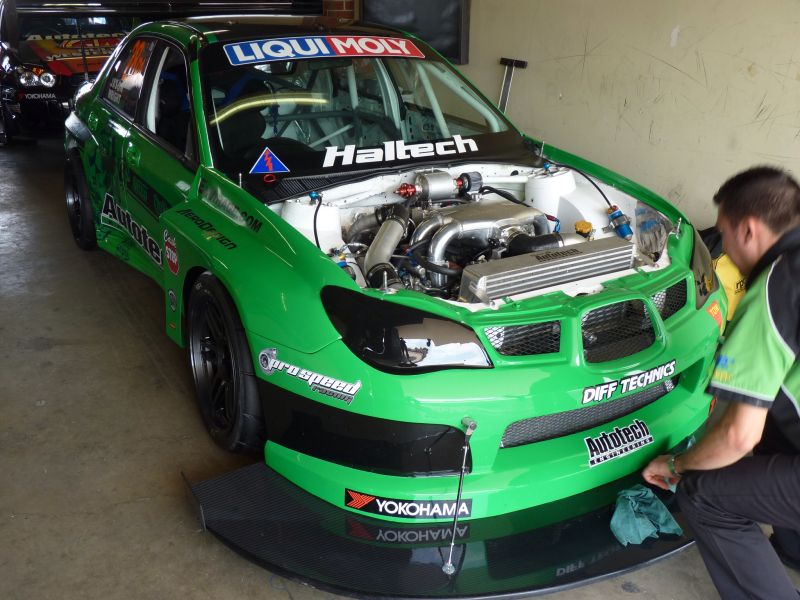 One of the many GTRs there, none were running in the Pro Class, but a GTR wine the Open Class (not this one, I failed to get a photo of Steve's winning Car....he was only a couple of seconds off the lower Pro Cars with basic aero and an H Pattern box)
This particular blue one dud well, and sounded amazing!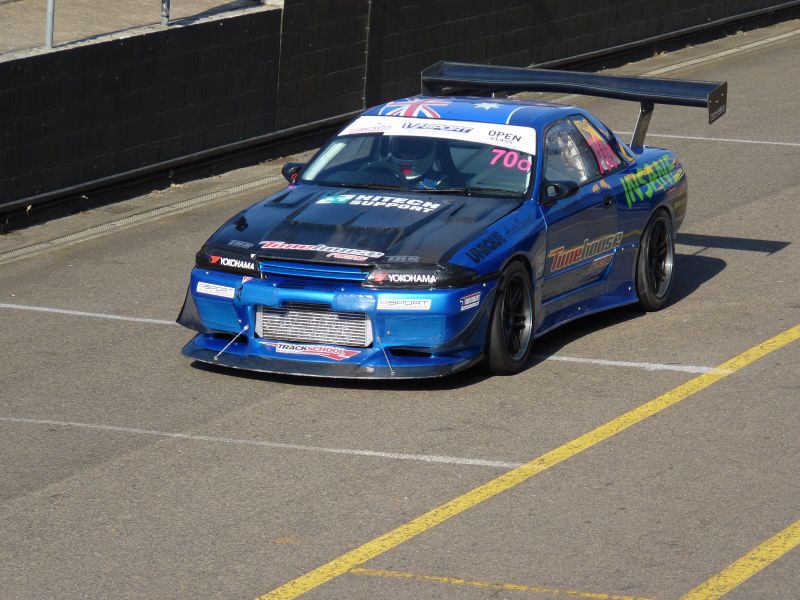 I had to get some photos of this RX8 that is still being built, 4 Rotor PP NA, with the best looking intake I've seen on a non works car!
And a bit more for you Rotor Heads, this is the first in the world, NZ built PPRE 6 Rotor PP NA (Yes 6!!!). It sounded insane! Makes about 900hp, and Mad Mike Whiddett did some demo runs down the straight, he was sawing at the wheel when he flew past me, and the guy standing next to me said "he's trying to drift it", no, he was trying to keep it in a straight line!
This is just a small few of the hundreds of photos I took, if there is anything in particular you think I might have got, let me know.:wavey: