Discussion Starter
·
#1
·
Some of you may know we have been working hard the last 12 months developing & testing a number of prototype Titanium exhausts for the R35 with the aim of releasing a production model under the GTC brand. We decided there was a need to produce and supply a Super High quality Titanium exhaust and better value than the versions from ARC / Amuse (circa £3,500) and designed and tested specifically on the European spec R35.
We imported a large number of Titanium performance exhausts for our clients from Amuse (GTC is official European distributor), Sunline Racing (GTC official euro dist), HKS Kansai (gtc...), and others so we know the good stuff. Amuse is considered the best Titanium exhaust in the world, and we agree the Titanium is super high quality, world class welds but i question the design, it is too similar to OEM exhaust IMO.
The Titanium for the GTC Titan is 100% Japanese high grade, simply put it's the best in the world in our opinion. All best Japanese tuners such as Amuse buy their Titanium and made by Nippon Steel Corp.
Why Titanium ?
1. It's very strong - as strong as Steel
2. Light weight - Specific gravity is 4.51, 60% of that of steel
3. Corrosion resistance (will not rust) - Exceptional seawater corrosion resistance — the optimum material for equipment and parts exposed to seawater / salty roads
4. High Formability - Formability is better to that of steel
5. Non magnetism - Never becomes magnetized
6. Sound from high flow gas – Sound at high rev down shift can not be rivalled by steel
7. Appearance – Titanium welds and exposure to heat colour can not be rivalled by Steel
8. Rare and exclusive – only a few places in World can do the process of Titanium. The best Titanium in the world comes from Japan, Nippon Steel.
So now some people may have a better idea why GTC Titan is more expensive than the other steel version, the two can not be compared the difference is night and day. One is job mass made and the other takes 4 weeks to make.
Before we allow any of our new GTC Titan exhaust to be shipped out we wanted to do as much testing as possible on dyno, on road, on track in as many conditions as possible
We also removed the exhaust every few weeks to inspect, now up to near 4 month point. Still high quality and very happy with sound and performance, really opens up after a few 100 miles
As seen b4 OEM exhaust, removed after only 300 miles / 1 month of use !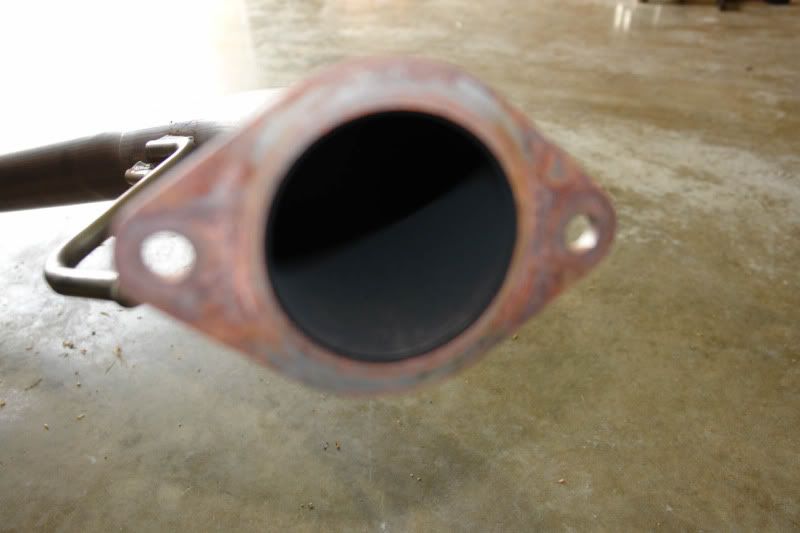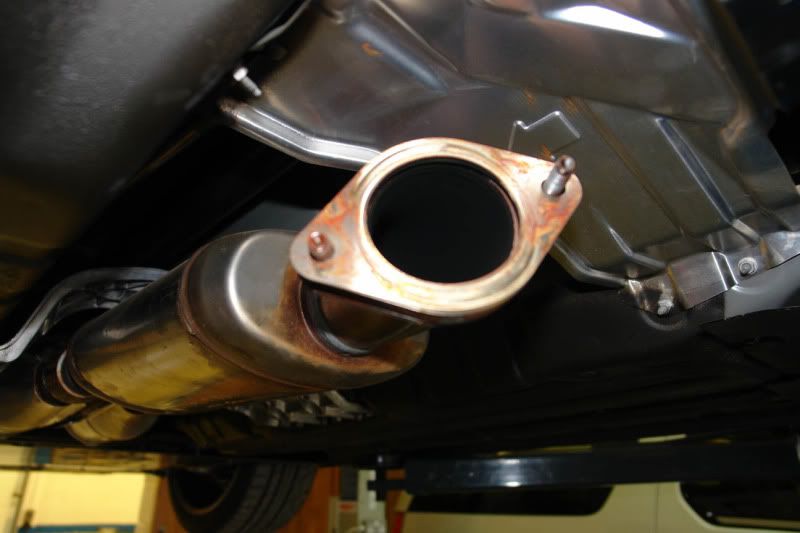 Look at the flow on the R35 OEM exhaust. Just imagine high flow exhaust gas smashing the circled areas. This exhaust sound is 88db. Now in all honestly how can you call this Godzilla ?
Fitting GTC Titan 'Street Performer'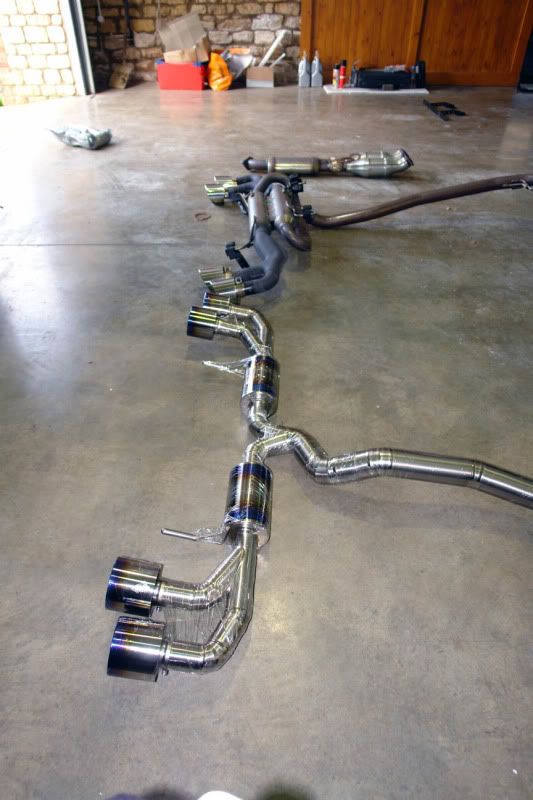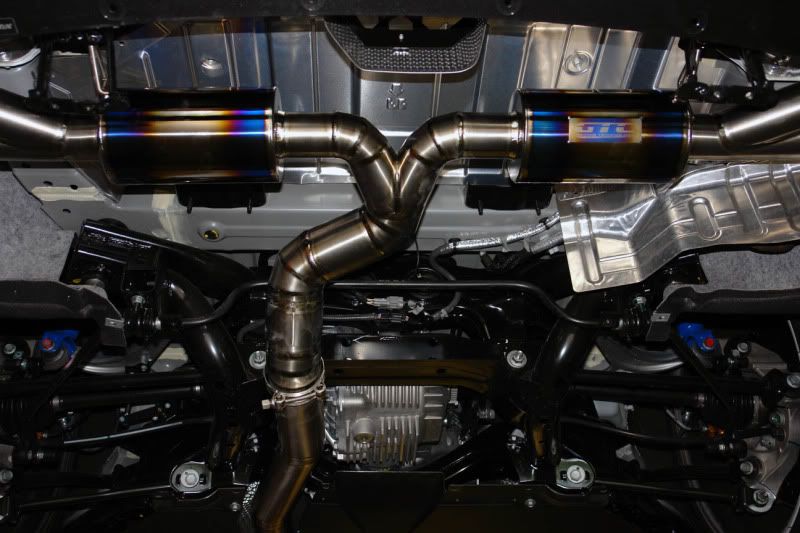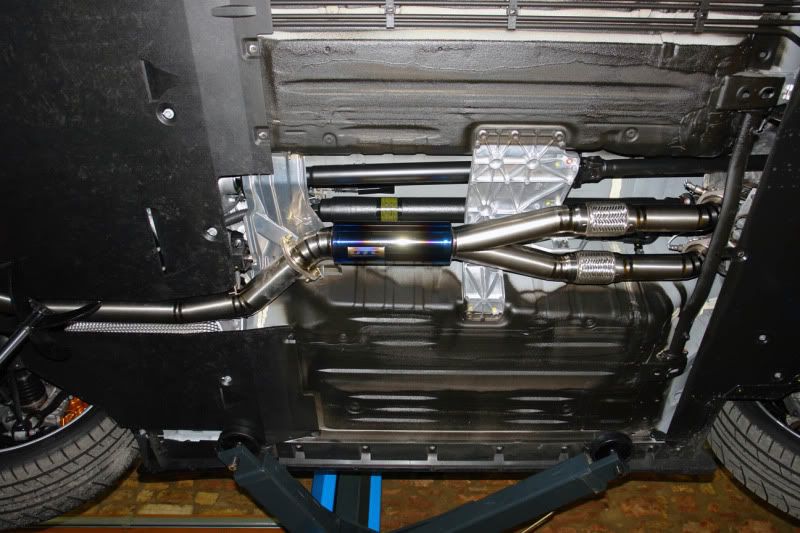 Designed, Developed and tested in conjunction with World Series/A1GP/F1 Williams test driver, World series Fairuz Fauzy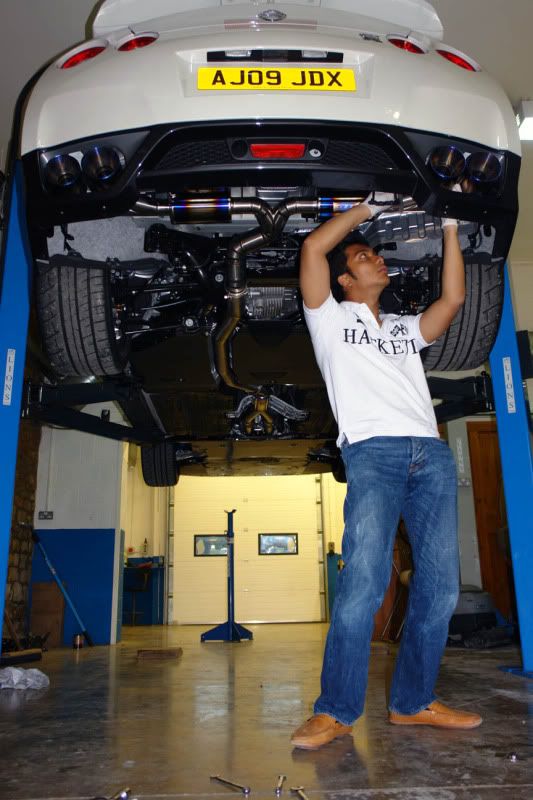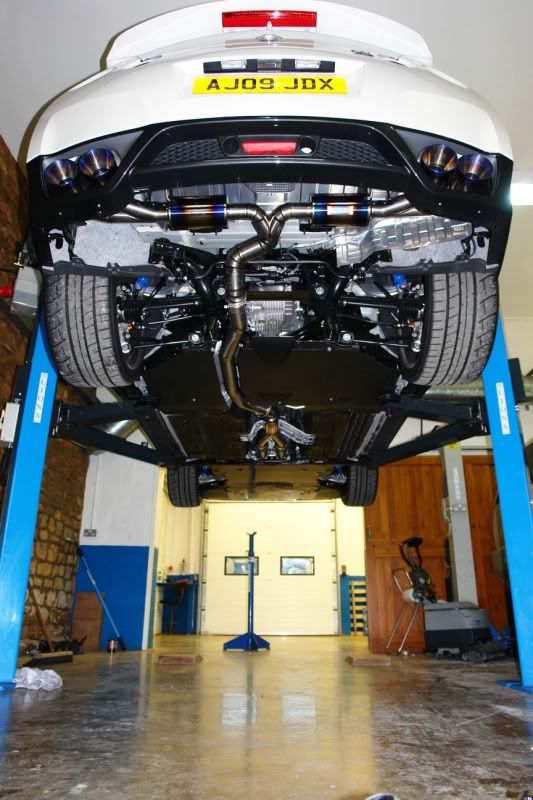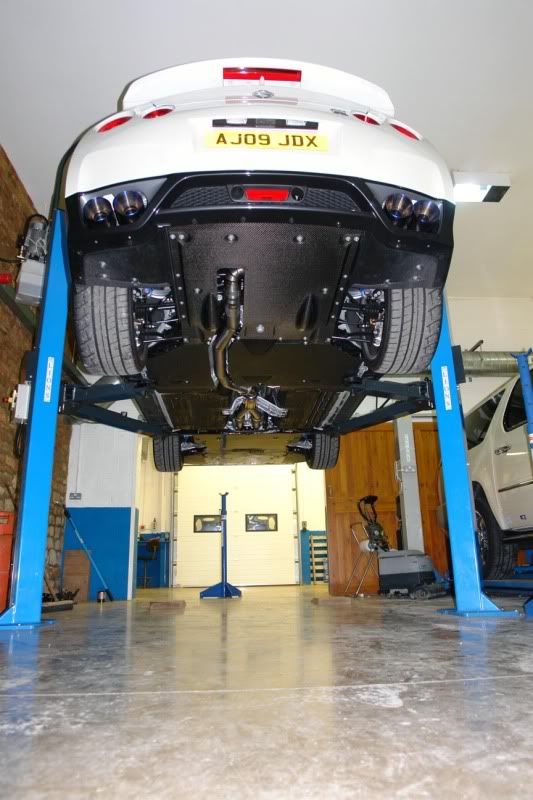 2 Month Inspection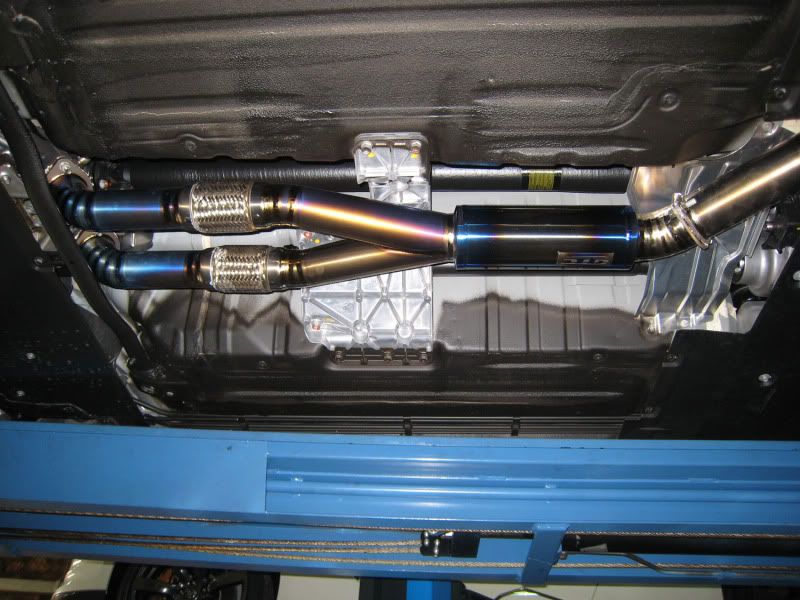 Still super high quality. Notice natural ti burn appearing. Goes without saying 0% rust, cracks or any issues
Our final design Y-pipe is being tweeked will be slightly different, lighter and more flow effective !
We have now tested out our own 6 different Y-pipe design
What can i say we're not Mine$ we won't bang out the first thing we can think of i.e near exact same as oem with mild weight saving and mild sound improvements.
Road testing a second design Y-pipe. Our plan is to offer a selection of different pipe options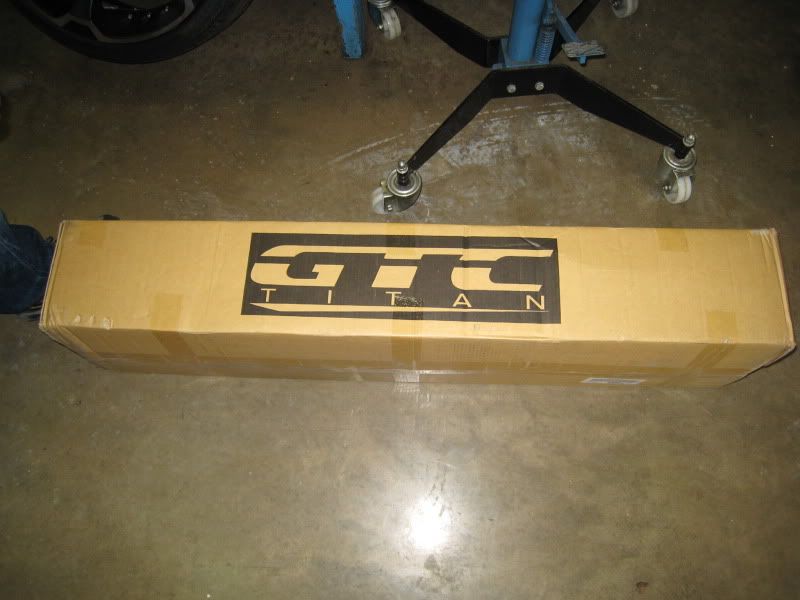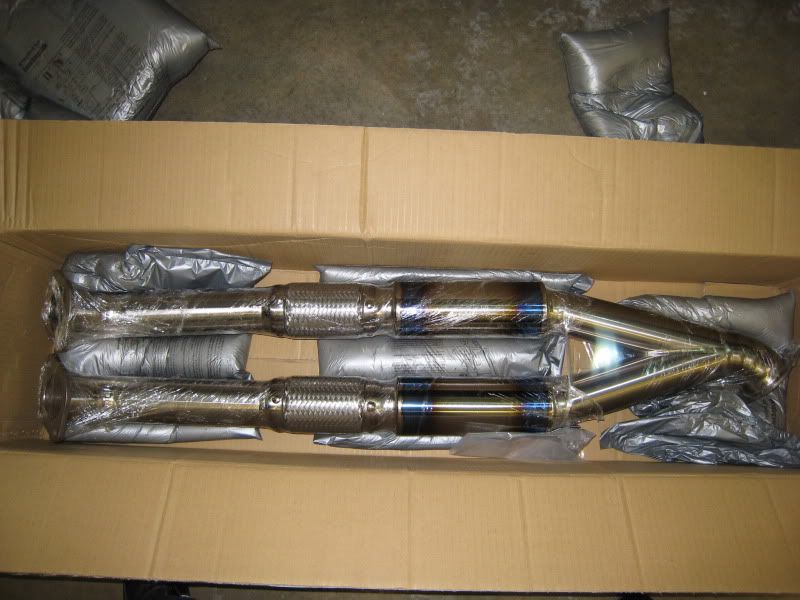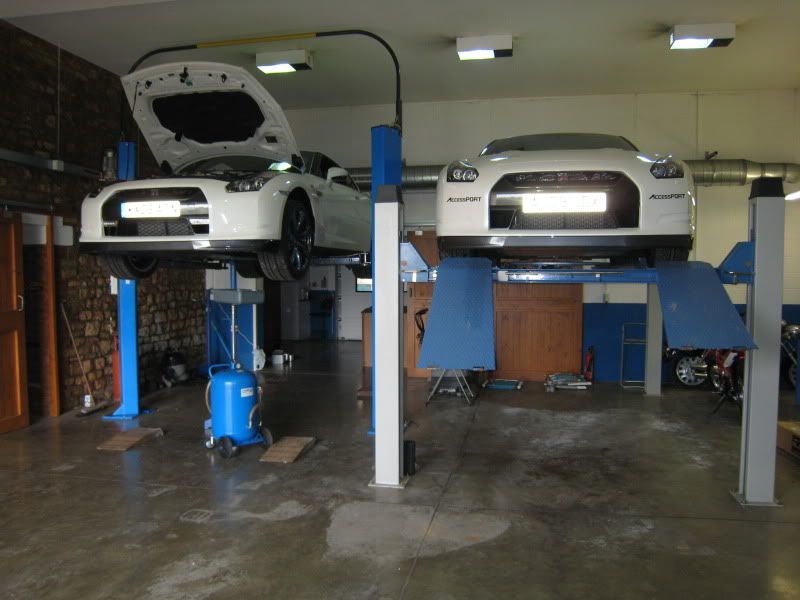 Mmmm Enkei's. Yup i know Cooper Tires slightly too low profile & needs suspension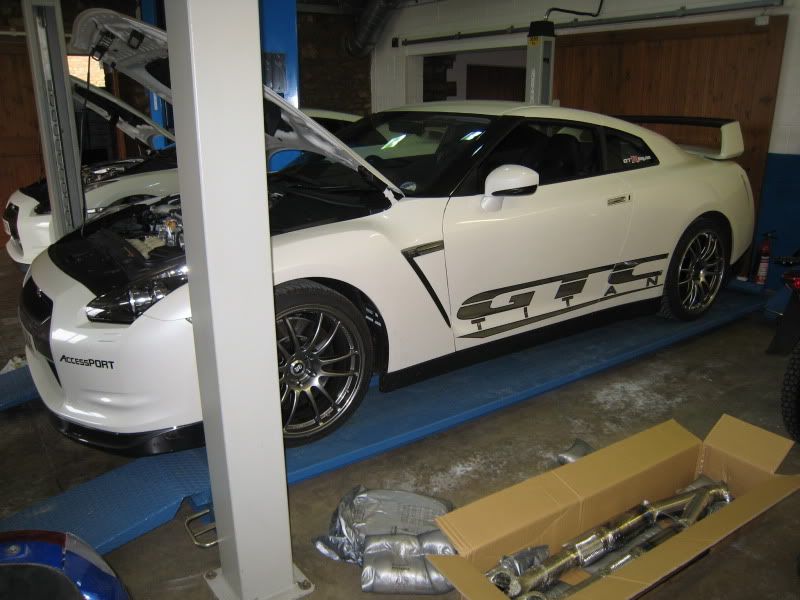 Putting the finally nail, if there was any space left in my official Nissan warranty haha. Castrol Edge 10W60
Testing euro accessPORT and exhaust parts on the dyno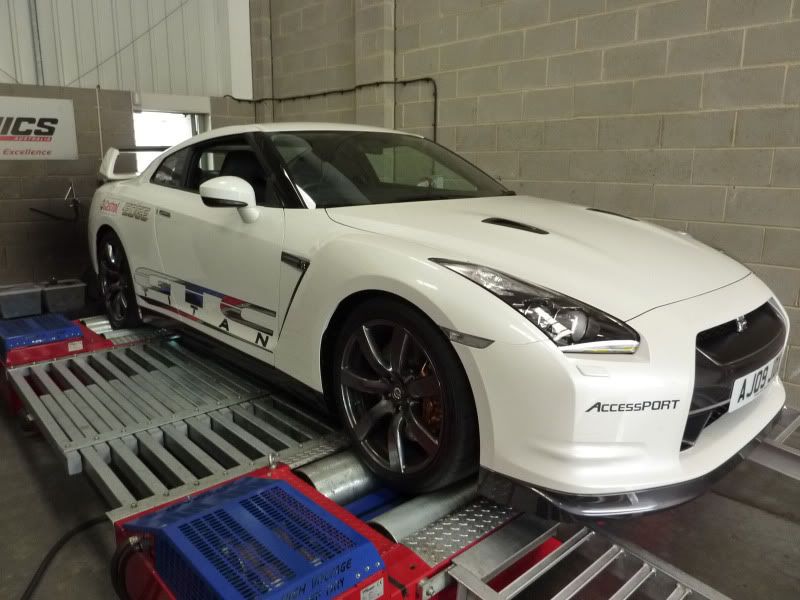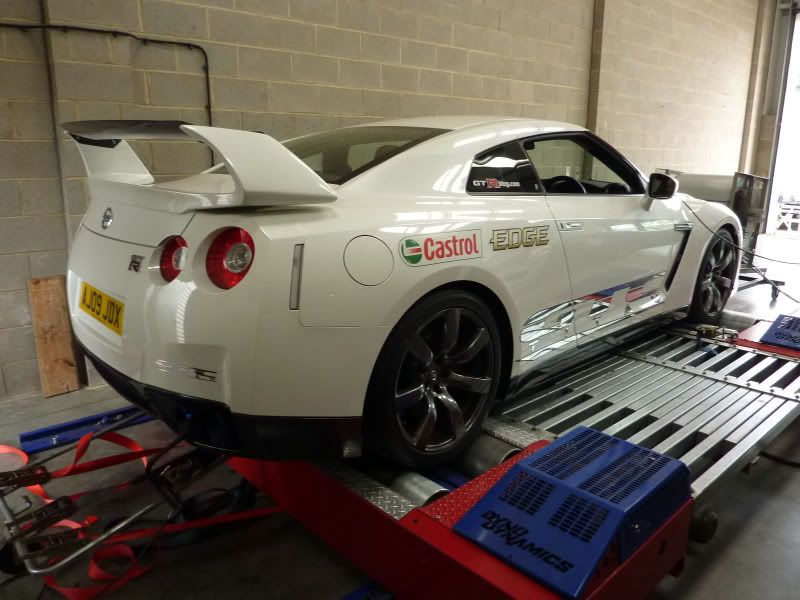 Testing on oval, on track and 3/4 mile strip straight
Vids available on
www.youtube.com/teamgtc
Note the good guys own their own 35's and r&d on their own cars, they don't use their clients cars
We are planning to release 3 different GTC Titan set ups
GTC Titan Silent 92db 10kg
GTC Titan Street Performer 98db 6.6kg
GTC Titan Race edition 100db + 3.5inch with even smaller resonators. Under 6kg. This will be what Godzilla sounds like !
The first few lucky guys will be getting their GTC Titan Street performer in 4 weeks time.
Cheers Benji